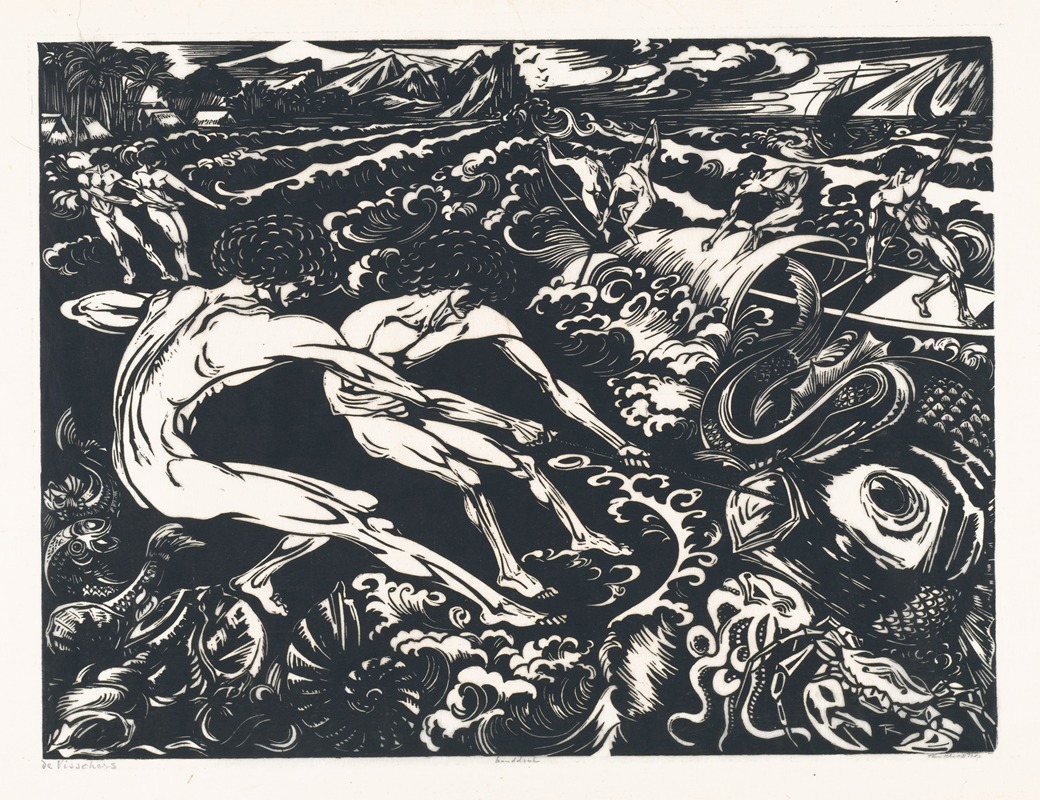 About the Artist
Johan Frederik Engelbert ten Klooster was a Dutch graphic designer and painter of Javanese-Dutch origin.
He lived and worked in Java and Sumatra, in New Guinea, in The Hague (approx 1914-1915) and in Veere from May 1915. He was an officer with the KNIL, but after 1915 a full time artist.
He is known mainly for his many woodcuts (175 are known) with predominantly the Dutch East Indies as a subject. He made these from memory and his sketchbooks during his Veere period . In addition he also painted in oil or Indian ink and paintbrush. His work was used to illustrate several books by Augusta de Wit, such as "Island-India". An important part of his work is contained in the collections of the Tropenmuseum and the Prentenkabinet of the Rijksmuseum Amsterdam.