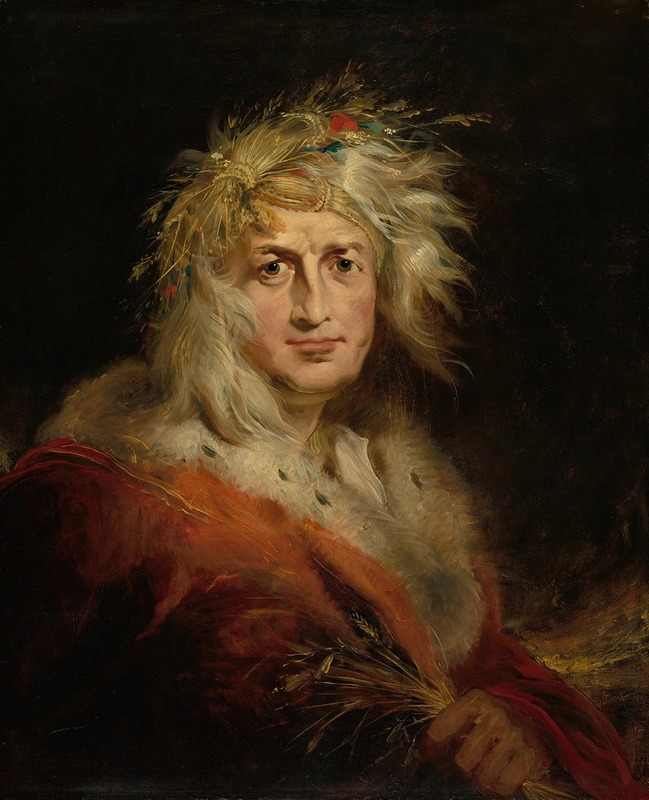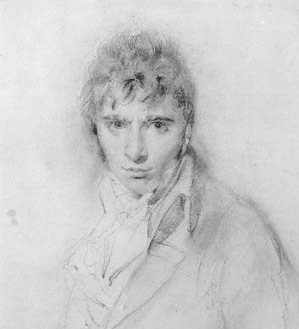 Richard Westall RA was an English painter and illustrator of portraits, historical and literary events, best known for his portraits of Byron. He was also Queen Victoria's drawing master.
Westall was the more successful of two half-brothers (both sons of a Benjamin Westall, from Norwich) who both became painters. His younger half-brother was William Westall (1781–1850), a much-travelled landscape painter.
Born on 2 January 1765 in Reepham near Norwich (where he was baptised at All Saints on 13 January in the same year), Richard Westall moved to London after the death of his mother and the bankruptcy of his father in 1772. Westall was apprenticed to a heraldic silver engraver in 1779, where he was encouraged to become a painter by John Alefounder; he then began studying at the Royal Academy School of Arts from 10 December 1785. He exhibited at the Academy regularly between 1784 and 1836, became an Associate in November 1792 and was elected an Academician on 10 February 1794. From 1790 to 1795 he shared a house with Thomas Lawrence (later Sir), the future Royal Academy president, at 57 Greek Street, on the corner of Soho Square, each of the artists placing their name on one of the entrances.