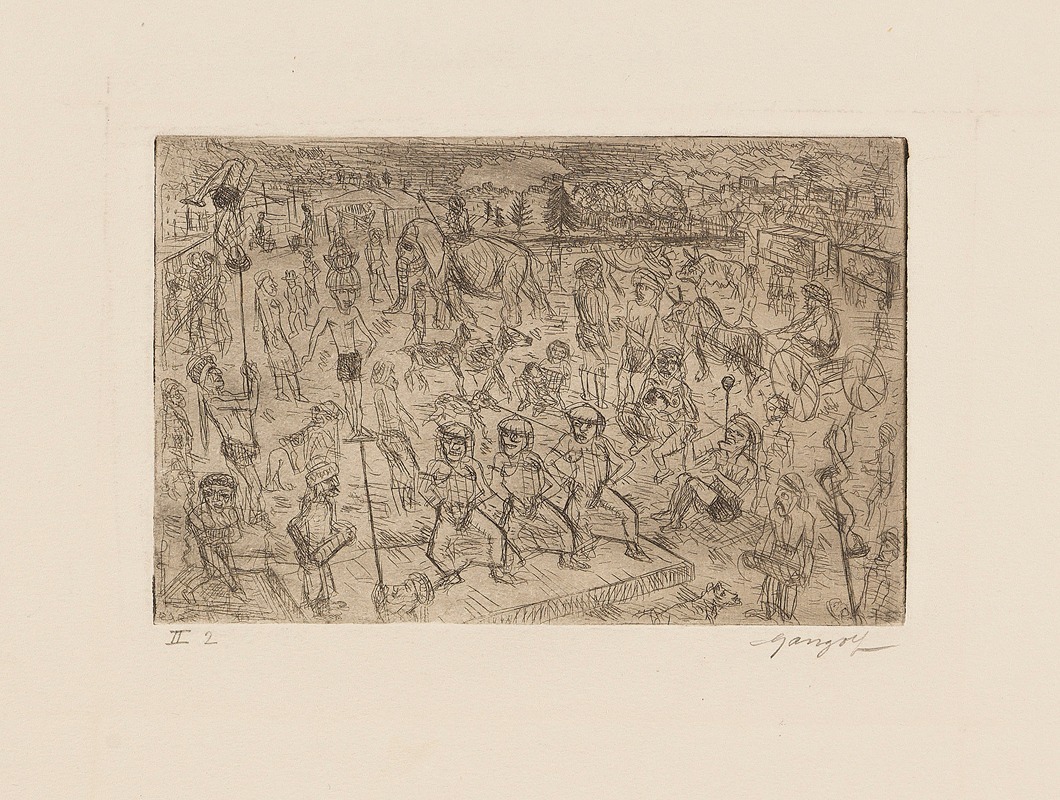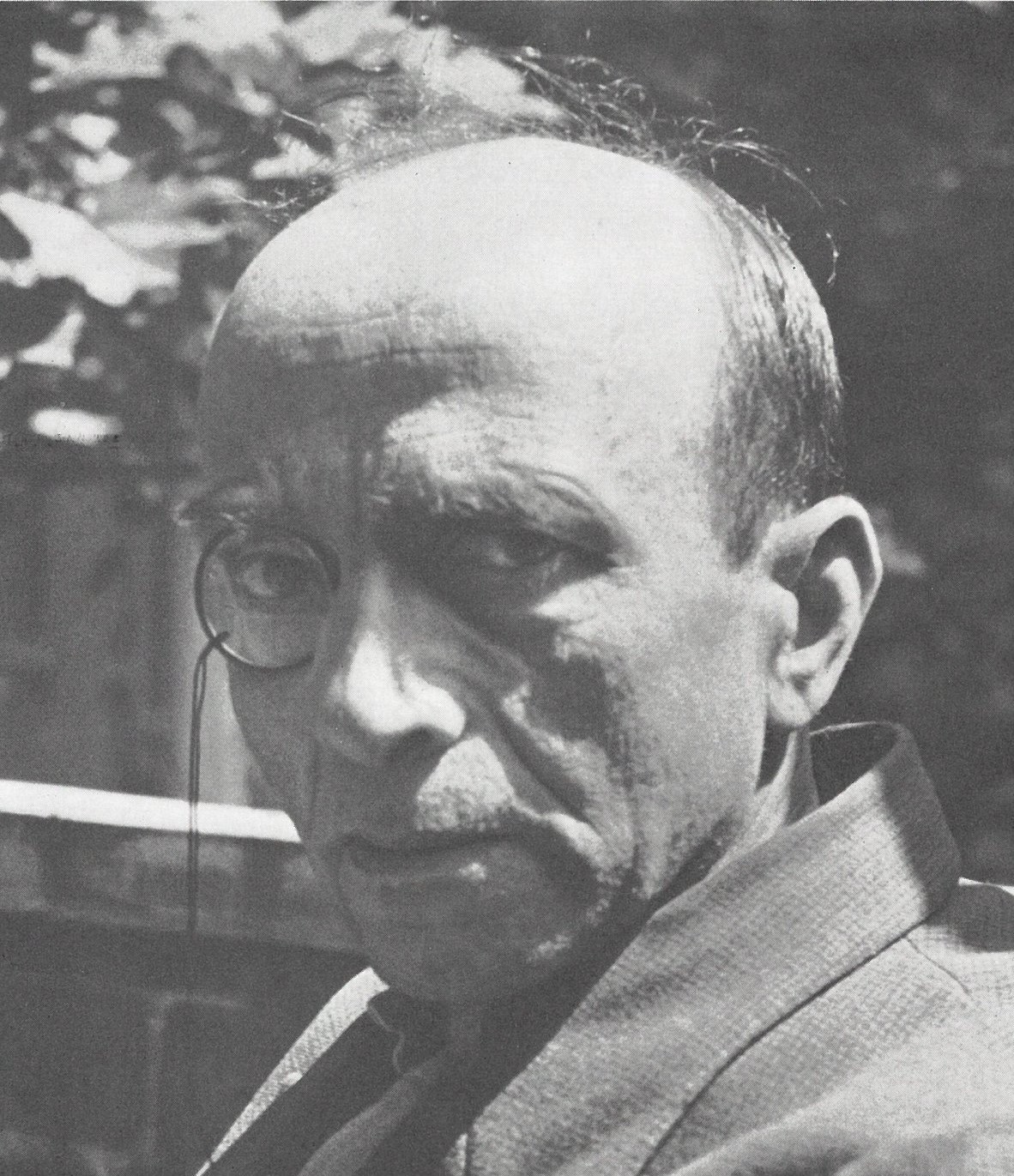 Paul Gangolf was a German artist. Among other things, he worked as a lithographer, wood cutter, painter, collage artist and art writer.
Paul Gangolf was born Paul Löwy in Königsberg in 1879. The family was of Jewish faith. Paul Löwy spent his youth in Wiesbaden. From 1901 he lived in Berlin. It is not known when he started using the stage name Gangolf.
Gangolf trained as a bookseller. The Hamburg collector Gustav Schiefler acquired a small oil sketch by Gangolf in 1912/13 and planned to create a catalog raisonné of Gangolf's prints, as he had previously done for Ernst Ludwig Kirchner, Emil Nolde, Max Liebermann and Edvard Munch, among others . However, with the death of Schiefler in 1935, this plan was never realized.
In 1913 Gangolf stayed in Jersey and traveled through France.
During the First World War he served as a volunteer recruit in Ihringen. In 1915 he was a soldier in Wismar and the following year in Macedonia.
From 1919 Gangolf was back in Berlin. He was mainly concerned with lithography.
In 1926 Gangolf moved to Paris, financially supported by Heinrich Stinnes. There he occasionally took part in exhibitions. After 1930 Gangolf's situation worsened again considerably. He lived temporarily in London, returned to Paris and from August 1932 lived again in Berlin. Gangolf was arrested after the NSDAP came to power following a denunciation on the street in Berlin, spent a few months in the Columbia-Haus concentration camp and was deported to the Esterwegen concentration camp . At the end of May 1935 he was shot and treated in the Sögel hospital. In August 1936 he was returned to the Esterwegen concentration camp and shot in a nearby forest on August 12, 1936.