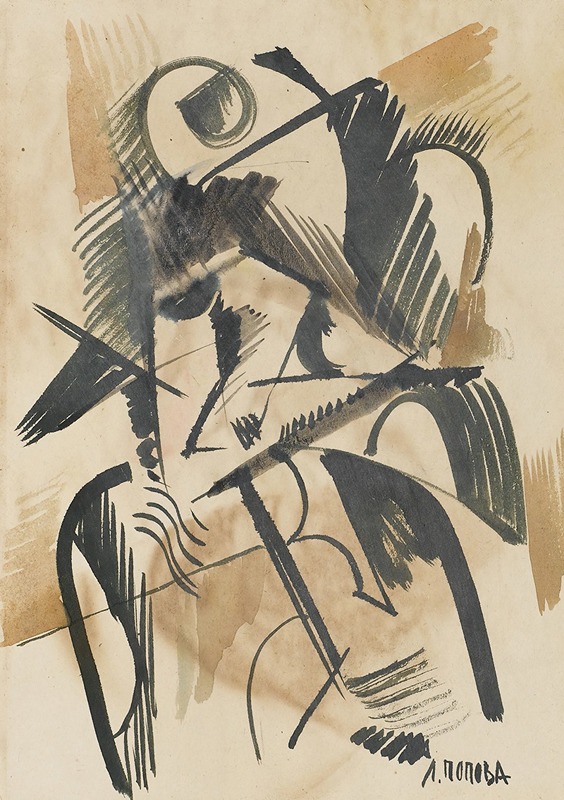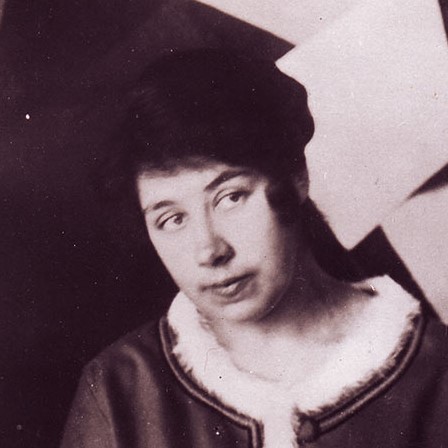 Lyubov Sergeyevna Popova was a Russian avant-garde artist (Cubist, Suprematist and Constructivist), painter and designer.
Popova was born in Ivanovskoe, near Moscow, to the wealthy family of Sergei Maximovich Popov, a very successful textile merchant and vigorous patron of the arts, and Lyubov Vasilievna Zubova, who came from a highly cultured family. Lyubov Sergeyevna had two brothers and a sister: Sergei was the eldest, then Lyubov, Pavel and Olga. Pavel became a philosopher and the guardian of his sister's artistic legacy.
Popova grew up with a strong interest in art, especially Italian Renaissance painting. At eleven years old she began formal art lessons at home; she was first enrolled in Yaltinskaia's Women's Gymnasium, then in Arseneva's Gymnasium in Moscow. By the age of 18 she was studying with Stanislav Zhukovsky, and in 1908 entered the private studios of Konstantin Yuon and Ivan Dudin. In 1912 to 1913, she began attending the studios of the Cubist painters Henri Le Fauconnier and Jean Metzinger at Académie de La Palette in Paris.
Popova traveled widely to investigate and learn from diverse styles of painting, but it was the ancient Russian icons, the paintings of Giotto, and the works of the 15th- and 16th-century Italian painters which interested her the most.
In 1909 she traveled to Kiev, then in 1910 to Pskov and Novgorod. The following year she visited other ancient Russian cities, including St. Petersburg, to study icons. In 1912 she worked in a Moscow studio known as "The Tower" with Ivan Aksenov and Vladimir Tatlin, and also visited Sergei Shchukin's collection of modern French paintings.
In 1912–1913 she studied art with Nadezhda Udaltsova in Paris, where she met Alexander Archipenko and Ossip Zadkine in 1913. After returning to Russia that same year, she worked with Tatlin, Udaltsova and the Vesnin brothers.
In 1914 she traveled in France and Italy at the development of Cubism and Futurism.
Popova died at the peak of her artistic powers two days after the death of her son, from whom she had contracted scarlet fever in 1924 in Moscow. A large exhibition of her work opened in Moscow from December 21, 1924 to January 1925, at Stroganov Institute, Moscow. The exhibition included Popova's works such as seventy-seven paintings, as well as books, posters, textile designs, and line engravings. "Artist-Constructor" was the term applied to Popova by her contemporaries in the catalogue of the artist's posthumous exhibition.
Rodchenko/Popova: Defining Constructivism, an exhibition of the work of Popova, Rodchenko, and other Constructivists was shown at Tate Modern, London, in 2009, and subsequently at Museo Reina Sofia, Madrid.