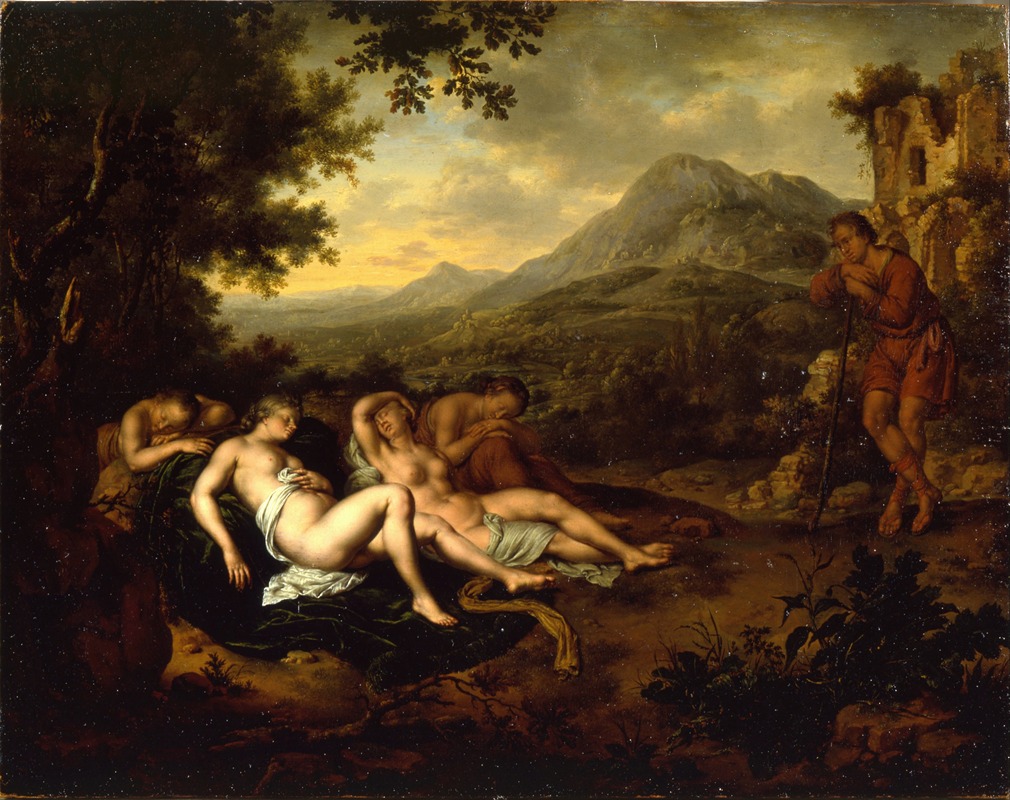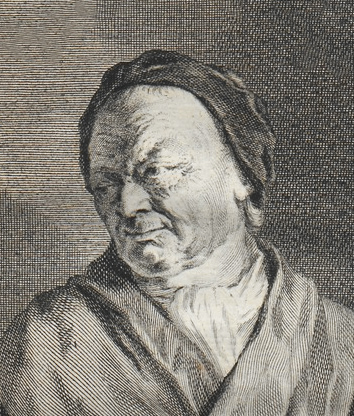 About the Artist
Willem van Mieris was an 18th-century painter from the Northern Netherlands.
Willem van Mieris was a painter, sculptor and etcher active in Leiden. He was born in Leiden and studied under his father Frans van Mieris the Elder (1635–1682), who was a successful genre painter. Willem had a reasonably successful career, being supported by a few patrons who commissioned and collected various of his works. His oeuvre consists mostly of genre and portraiture, with some landscape painting, as well as some sculptures. Van Mieris' style was that of the fijnschilders (painters in the "fine manner"), and his genre works, especially later in his career, depicted scenes from upper-class society.
At age 19, Van Mieris took over the family workshop after his father died in 1681, aged 45. He had barely finished his training in the family studio and it would take another two years before he entered the Leiden painters' guild in 1685. He set out to uphold his father's reputation as a Leiden fijnschilder. The Leiden fine painters produced a small scale of mostly genre paintings or portraits with high attention to detail, which was made popular by Frans' master Gerrit Dou (1613–1675). Frans' superb skills as a painter rubbed off on his son and his influence can be seen in technique, subject matter, and style. He finished what was left incomplete on his father's demise. One year later, in 1684, he married his wife Agneta Chapman, whom he often used as his model.
Besides genre and portrait painting, Van Mieris was also a skilled landscape painter, etcher, and draughtsman; moreover, he also tried his hand at history painting with remarkable results. He acted as headman and once as dean of the Leiden Guild of St. Luke in 1693. A year later, in 1694, he founded a drawing academy in Leiden together with the painters Jacob Toorenvliet (c. 1636–1719) and Carel de Moor (1655–1738), which he and de Moor directed until 1736. At that time, Van Mieris stopped working as an artist because he became partially blind and no dated work passes the 1730s.
Van Mieris was born in a family of Dutch painters. Not only his father, but also his brother and son had a background in art. Jan van Mieris (1660–1690) studied under his father Frans the Elder, as well as under Gerard de Lairesse (1641–1711), to eventually become a genre and portrait painter. Willem's son, Frans van Mieris the Younger (1689–1763), was a pupil of his father. He worked as a genre painter and writer, and was considered a distinguished antiquary, who published works of merit on numismatics and history. Such a family background in art, good relationships with wealthy collectors and patrons, and apprenticeships with successful 17th-century masters seems to have made the choice of profession easier in families such as the Van Mierises. Willem, Jan, and Frans II, all direct descendants of the famous seventeenth century fine painter Frans I van Mieris, were bound for prestigious positions in the city, resulting in steady income from the commissions from affluent citizens.