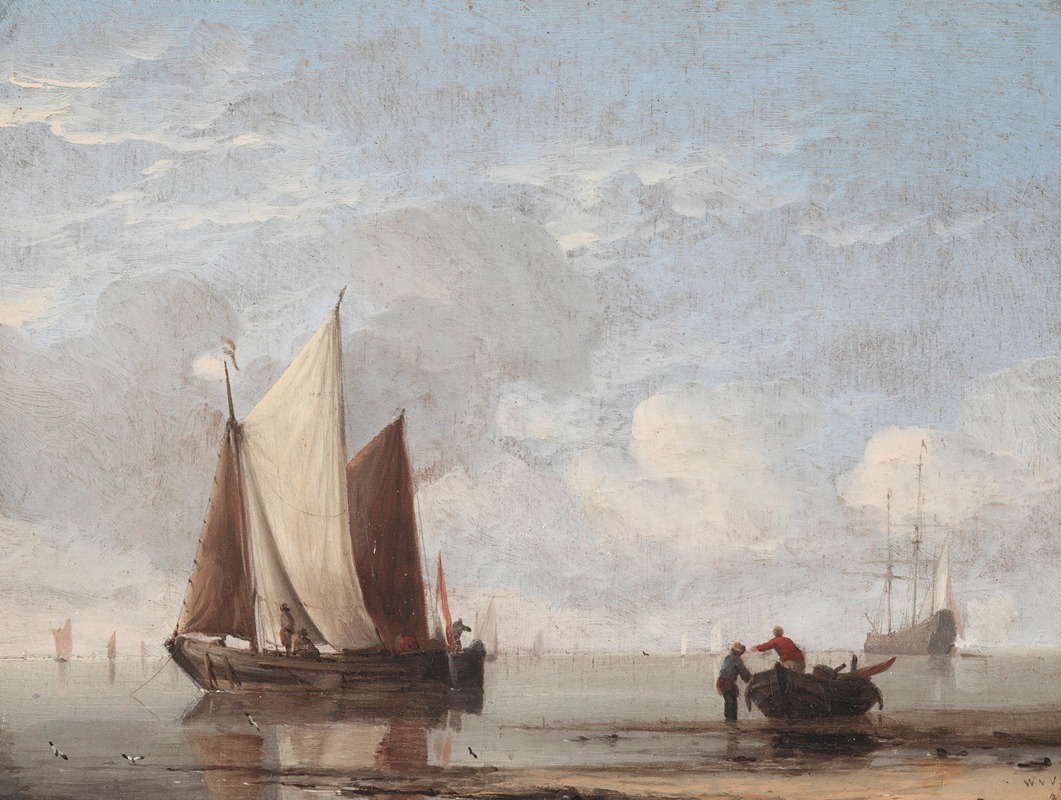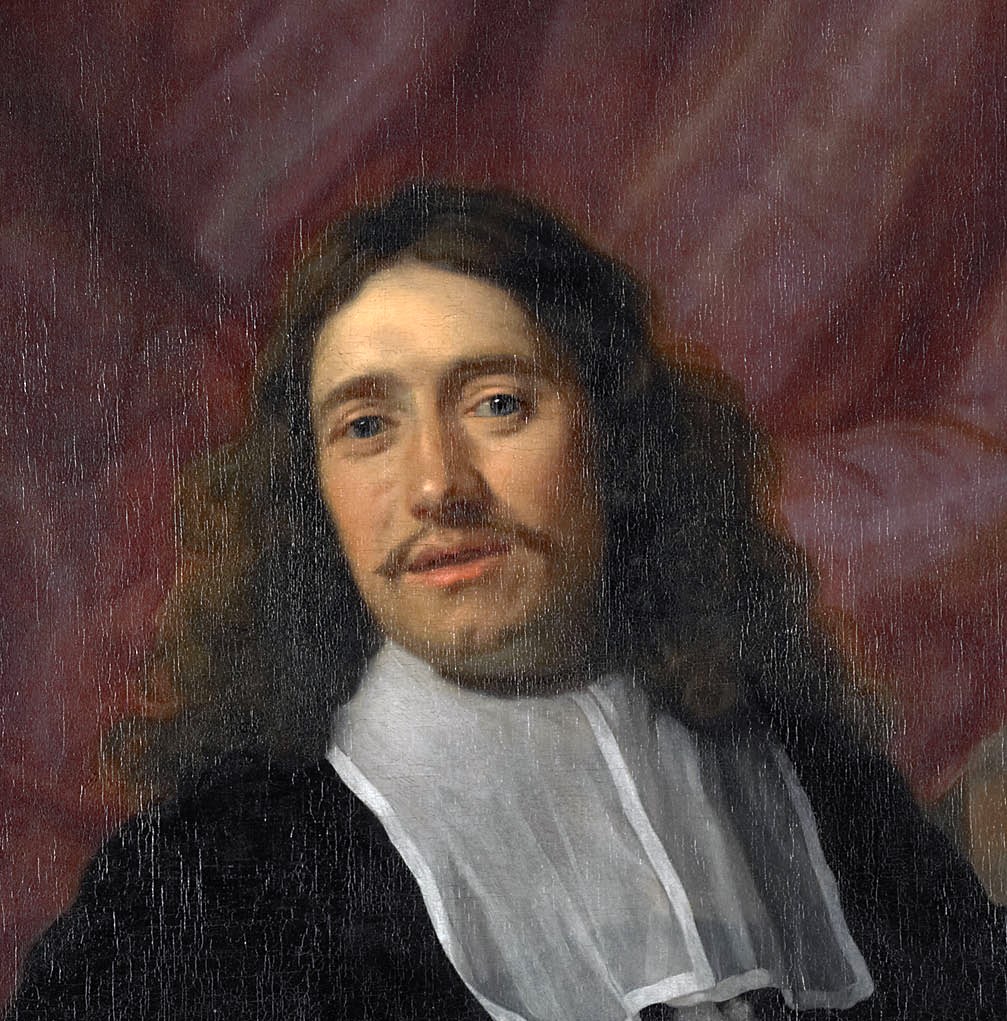 Willem van de Velde the Younger was a Dutch marine painter, the son of Willem van de Velde the Elder, who also specialised in maritime art.
Willem van de Velde was baptised on 18 December 1633 in Leiden, Holland, Dutch Republic.
A son of Willem van de Velde the Elder, also a painter of sea-pieces, Willem van de Velde, the younger, was instructed by his father, and afterwards by Simon de Vlieger, a marine painter of repute at the time, and had achieved great celebrity by his art before he came to London. He was also influenced by the work of the Dutch maritime artist Jan van de Cappelle, who excelled at painting cloudy skies, the clouds often being reflected in the calm waters. The younger Van de Velde collaborated with his father, an experienced draughtsman, who prepared studies of the battles, events and seascapes while the son painted the pictures.
Father and son were driven from the Netherlands by the political and economic conditions which resulted from war with the French, and by 1673, had moved to England. Here he was engaged by Charles II, at a salary of £100, to aid his father in "taking and making draughts of sea-fights", his part of the work being to reproduce in color the drawings of the elder Van de Velde. He was also patronized by the Duke of York and by various members of the nobility.
He died on 6 April 1707 in London, England, and was buried at St James's Church, Piccadilly. A memorial to him and his father lies within the church.