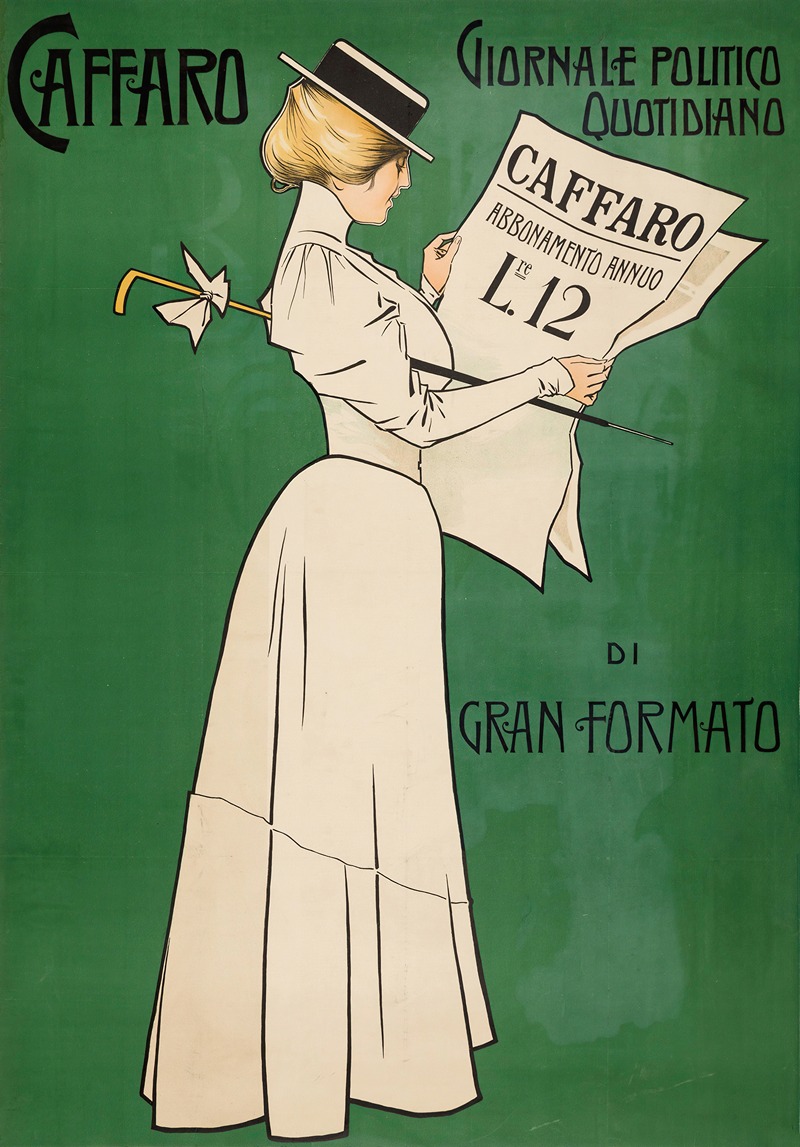 About the Artist
Aleardo Villa was an Italian painter, illustrator and poster designer.
Aleardo Villa was a pupil of Giuseppe Bertini and Bartolomeo Giuliano and he graduated at the Fine Arts Academy of Brera, becoming quite notorious after his participation at the Triennal Exhibtion in the 1891.
He was specialized in portrait painting, made with a certain constituent ability and a preference for cold tones.
His career was not entirely devoted into painting but he also had a very big success in advertising graphic
He was very popolar overseas, in Costa Rica, where he painted the ceiling of the Comunal Theatre of Sain José with an "Allegory of bananas and coffee".
Villa committed suicide on New Year's Eve 1906, at the age of 41.
More Artwork by Aleardo Villa
More Artwork by Aleardo Villa