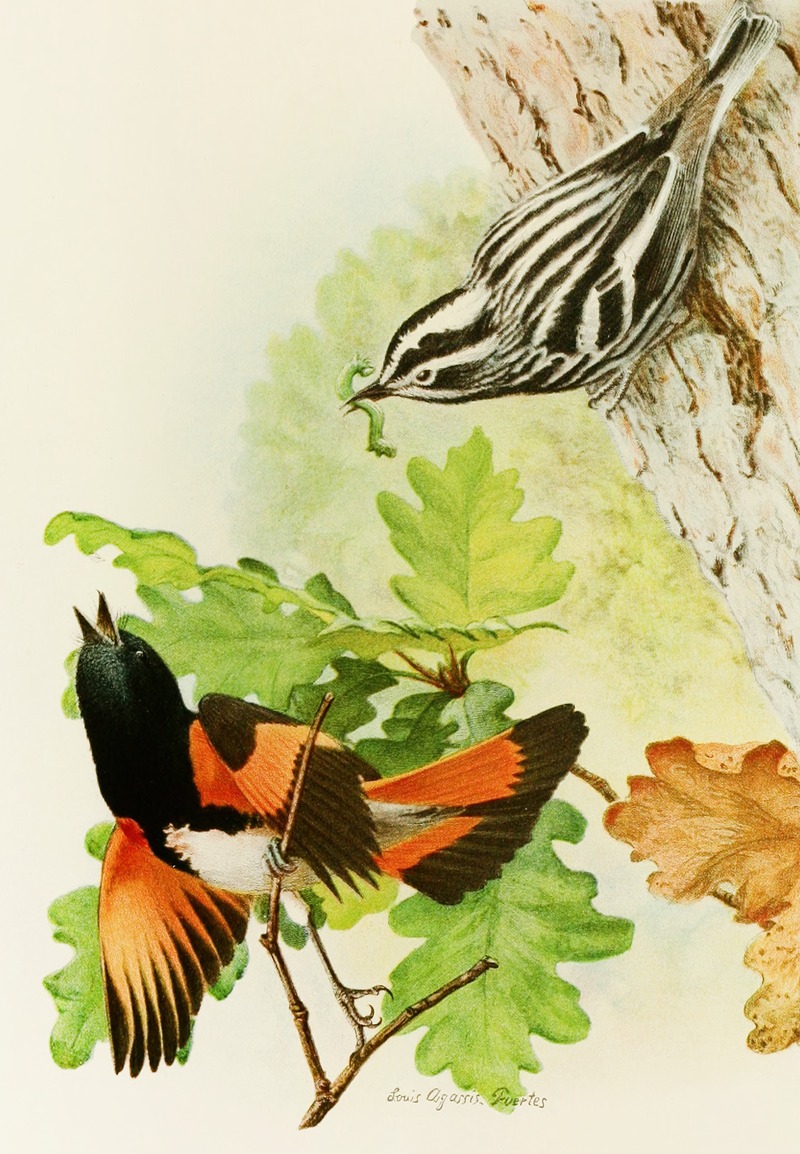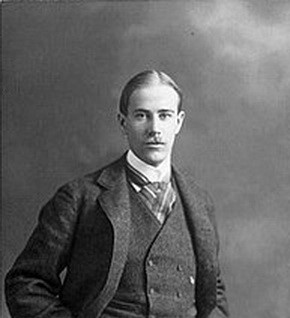 Louis Agassiz Fuertes was an American ornithologist, illustrator and artist who set the rigorous and current-day standards for ornithological art and naturalist depiction and is considered as one of the most prolific American bird artists, second only to his guiding professional predecessor John James Audubon.
Fuertes was born in Ithaca, New York, and was the son of Puerto Rican astronomer and civil engineer Estevan Fuertes and Mary Stone Perry Fuertes. His father was the founding professor of the School of Civil Engineering at Cornell University, and for many years served as the dean of the college. Estevan named his son after the Swiss-born American naturalist Jean Louis Rodolphe Agassiz, who had died the year before. Fuertes's mother, born in Troy, New York, was of Dutch ancestry.
Young Louis became interested in birds at a very early age, securing birds with a slingshot and examining them carefully.
As a child, he had been influenced by John James Audubon's The Birds of America. At the age of fourteen, he made his first painting of a bird, a male red crossbill, from life. He learned to keep careful records of the appearance, habits and voices of birds.
In 1890, he sent a specimen that he collected to the Smithsonian and received stellar praise and glowing comments on its rarity and accuracy and in 1891, at the young age of 17, Louis became the youngest member ever named when he was inducted as Associate Member of the American Ornithologists' Union.
After graduating from Cornell in 1897 he became an apprentice to the painter Abbott H. Thayer. In 1898, he made his first expedition, with Thayer and his son Gerald, to Florida. In 1899, Fuertes accompanied E. H. Harriman on his famous exploration of the Alaska coastline, the Harriman Alaska Expedition.
Fuertes later traveled across much of the United States and to many countries in pursuit of birds, including the Bahamas, Jamaica, Canada, Mexico, Colombia, and Ethiopia. Fuertes collaborated with Frank Chapman, curator of the American Museum of Natural History, on many assignments including field research, background dioramas at the museum, and book illustrations. While on a collecting expedition with Chapman in Mexico, Fuertes discovered a species of oriole. Chapman named it Icterus fuertesi, commonly called Fuertes's oriole after his friend.
Fuertes regularly lectured on ornithology at Cornell University beginning in 1923. Fuertes was an able imitator of bird song and even made a trial recording for a Victor record in 1913.
In 1926–27 he participated in the Field Museum's Abyssinian Expedition led by Wilfred Hudson Osgood. He produced some of his most exquisite bird and mammal watercolors as a result of this trip.
More Illustrations in Book: The economic value of birds to the state (View all 11)