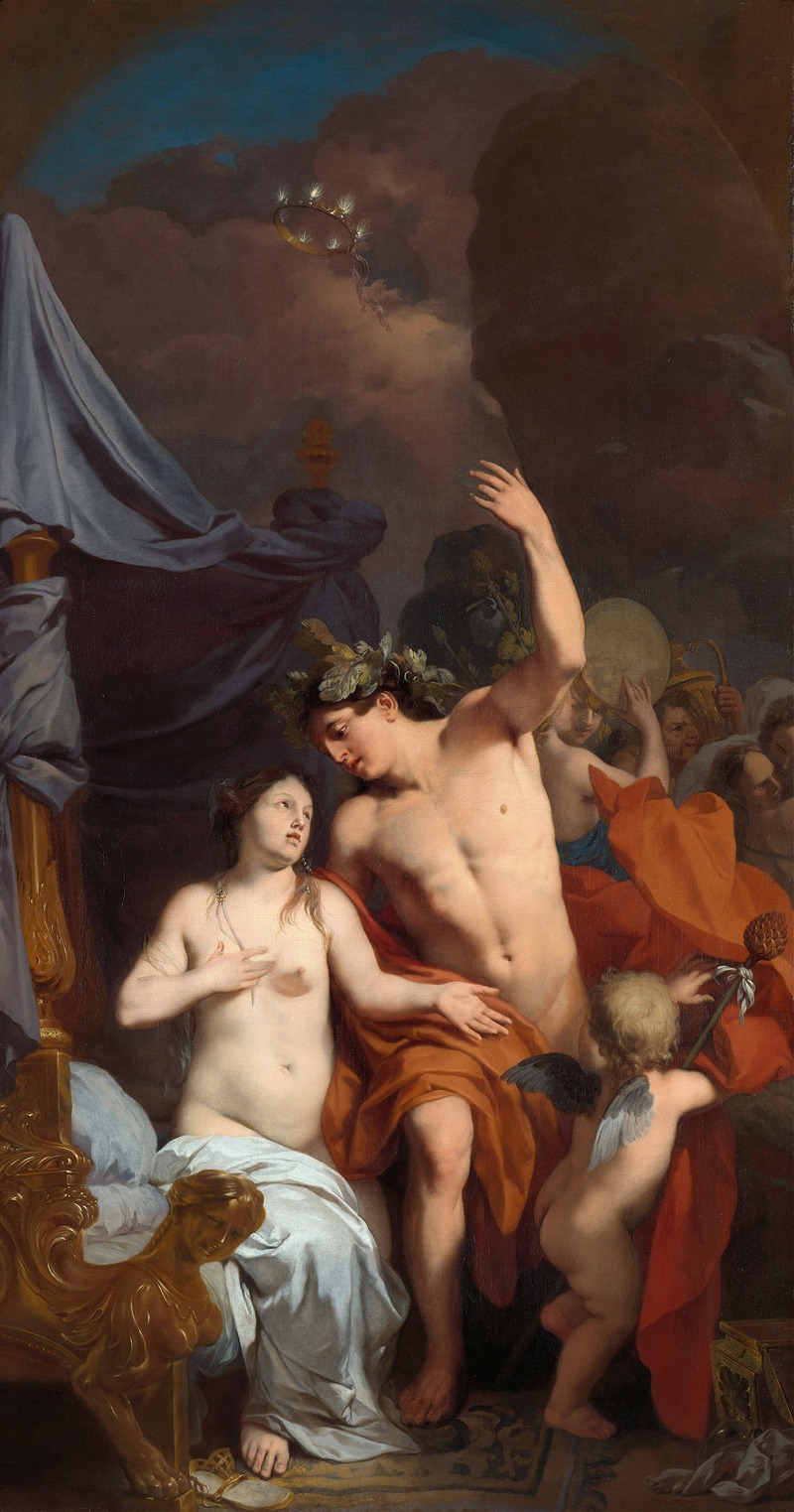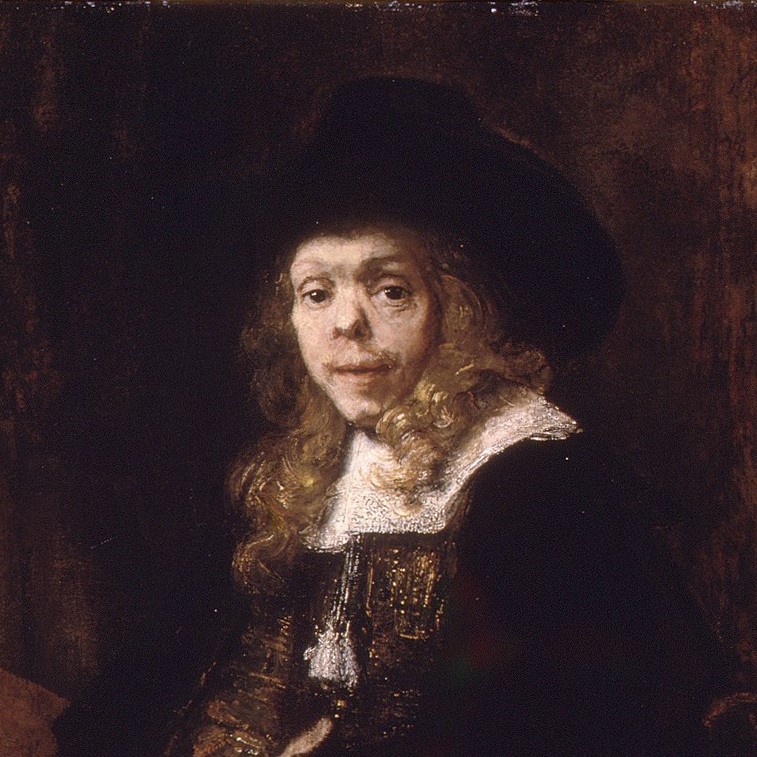 About the Artist
Gerard or Gérard (de) Lairesse was a Dutch Golden Age painter and art theorist. His broad range of skills included music, poetry, and theatre. De Lairesse was influenced by the Perugian Cesare Ripa and French classicist painters such as Charles le Brun, Simon Vouet and authors such as Pierre Corneille and Jean Racine. His importance grew in the period following the death of Rembrandt. His treatises on painting and drawing, Grondlegginge Ter Teekenkonst (1701), based on geometry and Groot Schilderboek (1707), were highly influential on 18th-century painters.
De Lairesse was born in Liège and was the second son of painter Renier de Lairesse (1597-1667). He studied art under his father and from 1655 under Bertholet Flemalle. He worked in Cologne and Aix-la-Chapelle for Maximilian Henry of Bavaria from 1660. In 1664 De Lairesse fled from Liège after an affair with two sisters, his models, led to difficulties. He travelled north with a girl named Marie Salme and married her in Visé. The couple settled in Utrecht, where a son was baptized in April 1665. When his talent as an artist was discovered by the art dealer Gerrit van Uylenburgh, he moved to Amsterdam. De Lairesse arrived with his violin, with which he impressed Jan van Pee and probably Anthonie Claesz de Grebber in Uylenburgh's studio. In 1670 a son, Abraham, was born; the engraver Abraham Blooteling, with whom he collaborated, was the witness at the baptism; another son was baptized in 1673.
In 1671, when Van Uylenburgh tried to sell 13 paintings to Frederick William, Elector of Brandenburg, Hendrick Fromantiou successfully advised the Elector to send 12 pieces back as forgeries. Fromantiou claimed the paintings were copies of Italian ones, and he could point out the originals in Holland. De Lairesse was one of 51 individuals involved because of their expertise.
Some time later De Lairesse moved to Spinhuissteeg where he became a member of the literary society Nil volentibus arduum, which seems to have gathered in his house from 1676 until 1681. In 1682 he sold copies of sheet music composed by Lully. In May 1684 he rented the nearby house of Caspar Barlaeus. His pupils Philip Tideman and Louis Abry lived there too.
De Lairesse produced paintings as decorations for the Soestdijk Palace between 1676 and 1683. In 1684 he moved to the Hague and worked there for a year. In 1685 he painted works for the Loo Palace. In 1688-1689, he decorated the civil council chamber of the Hof van Holland at the Binnenhof, presently known as the Lairesse room, with seven paintings with subjects from the history of the Roman Republic, all displaying a remarkable legal iconography.