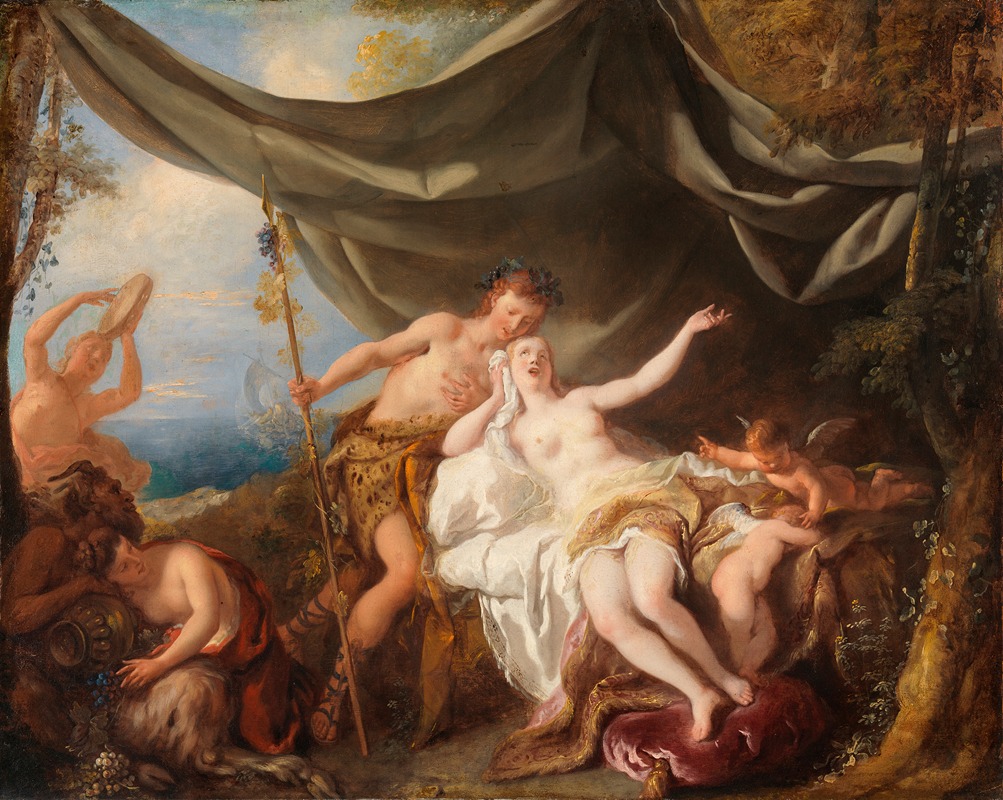 Jean François de Troy was a French Rococo easel and fresco painter, draughtsman and tapestry designer. One of France's leading history painters in his time, he was equally successful with his decorative paintings, genre scenes and portraits. He was the inventor of the tableaux de modes ('paintings of fashions'), which attempted to provide a spirited portrayal of contemporary fashions, pastimes and manners.
He was the Director of the French Academy in Rome from 1738.
He was a scion of a family of painters. His father was the portrait painter François de Troy (1645–1730). His father was his first teacher. After he failed to win the Prix de Rome, he went at his father's expense to Italy from 1699 to 1706. He stayed initially in Rome, where he was given a room at the French Academy. He also visited northern Italian cities. He was at the same time aggregated and admitted to the Académie royale de peinture et de sculpture in July 1708, presumably on the strength of his composition Niobe and her Children (Musée Fabre) but certainly not without a little help of his father who was then the director of that institution.
He undertook commissions for the Palace of Versailles and the Palace of Fontainebleau between 1724 and 1737. In 1738 he left France for Rome following his appointment as Director of the French Academy in Rome. He resided the rest of his life in Rome. He was also elected as an honorary member of the Roman Academy of St Luke, and subsequently appointed briefly its director in 1744.
De Troy was twice ennobled in his lifetime, the first time when he bought the office of the secrétaire du roi ('secretary to the King') and a second time on the award of the ordre de Saint Michel. According to contemporary reports he lived a luxurious life style in Rome and entertained guests from the higher social circles in Rome.
De Troy met with tragedy in his personal life: his wife died at a young age and all of his seven children died. Jean François de Troy died on 26 January 1752 in Rome.