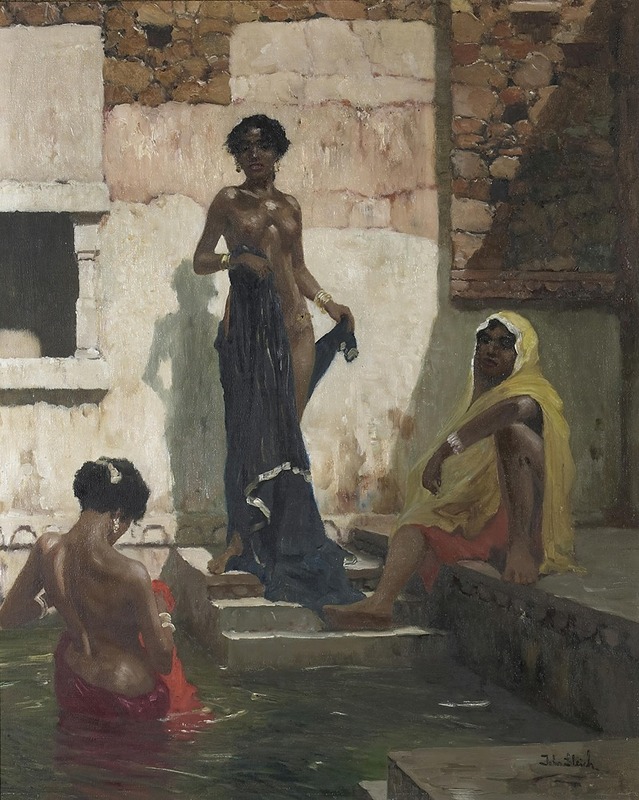 About the Artist
John Gleich was a Baltic-German merchant, painter and publicist; best known for Oriental and maritime scenes.
After completing his education, he worked as a merchant but, in his spare time, taught himself how to paint. After 1906, he devoted himself exclusively to painting. From 1909 to 1910, he took study trips to India and Ceylon, where he created Orientalist works. Back in Europe, he lived in Berlin; specializing in marine art, but also painting genre scenes, portraits and nudes, many in Oriental style.
During World War I, in 1915, he designed two coloring books for children, on the combat operations of the Imperial German Navy, both published by Maier, Ravensburg.
He also published several essays on Indian architecture in the Deutsche Bauzeitung, and in the various publications of the Deutsche Burgenvereinigung.
More Artwork by John Gleich
More Artwork by John Gleich