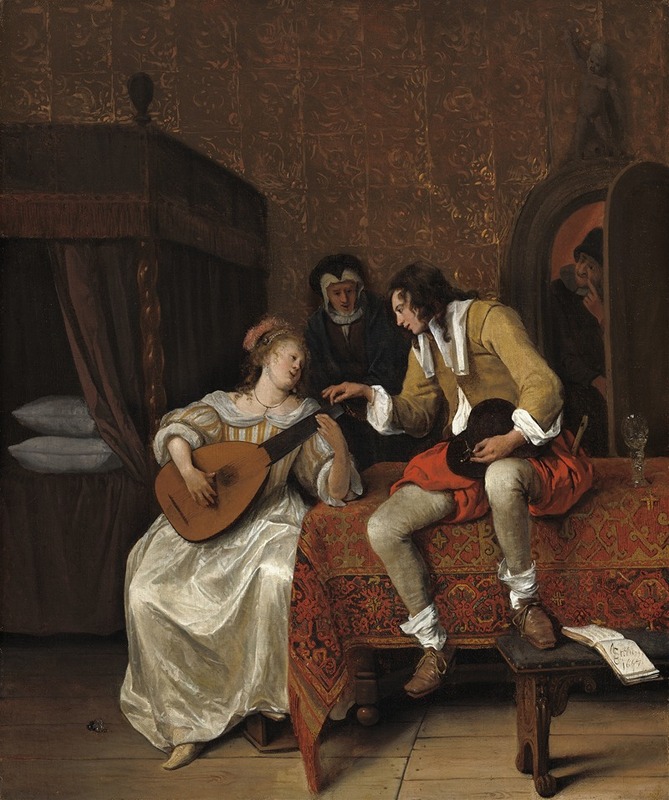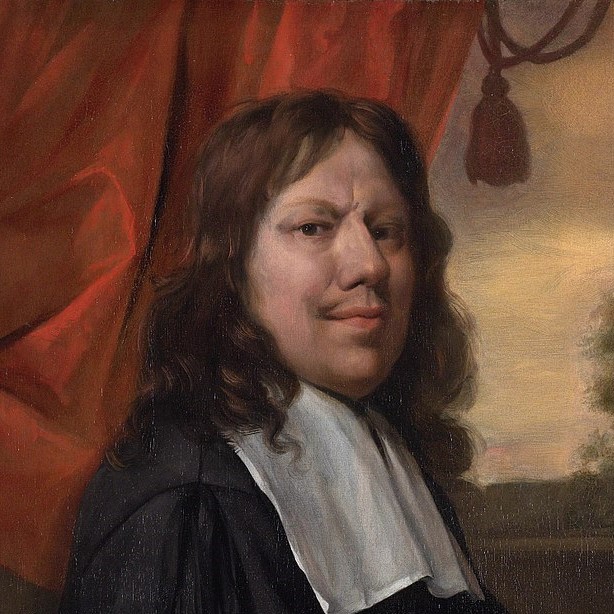 Jan Havickszoon Steen was a Dutch genre painter of the 17th century (also known as the Dutch Golden Age). His works are known for their psychological insight, sense of humour and abundance of colour.
Steen was born in Leiden, a town in Southern Holland, where his well-to-do, Catholic family were brewers who ran the tavern The Red Halbert for two generations.
Like his even more famous contemporary Rembrandt van Rijn, Jan Steen attended the Latin school and became a student in Leiden. He received his painterly education from Nicolaes Knupfer (1603–1660), a German painter of historical and figurative scenes in Utrecht. Influences of Knupfer can be found in Steen's use of composition and colour. Other sources of inspiration were Adriaen van Ostade and Isaac van Ostade, painters of rural scenes, who lived in Haarlem.
Daily life was Jan Steen's main pictorial theme. Many of the genre scenes he portrayed, as in The Feast of Saint Nicholas, are lively to the point of chaos and lustfulness, even so much that "a Jan Steen household", meaning a messy scene, became a Dutch proverb (een huishouden van Jan Steen).
Steen did not shy from other themes: he painted historical, mythological and religious scenes, portraits, still lifes and natural scenes. His portraits of children are famous. He is also well known for his mastery of light and attention to detail, most notably in Persian rugs and other textiles.
Steen was prolific, producing about 800 paintings, of which roughly 350 survive. His work was valued much by contemporaries and as a result he was reasonably well paid for his work.