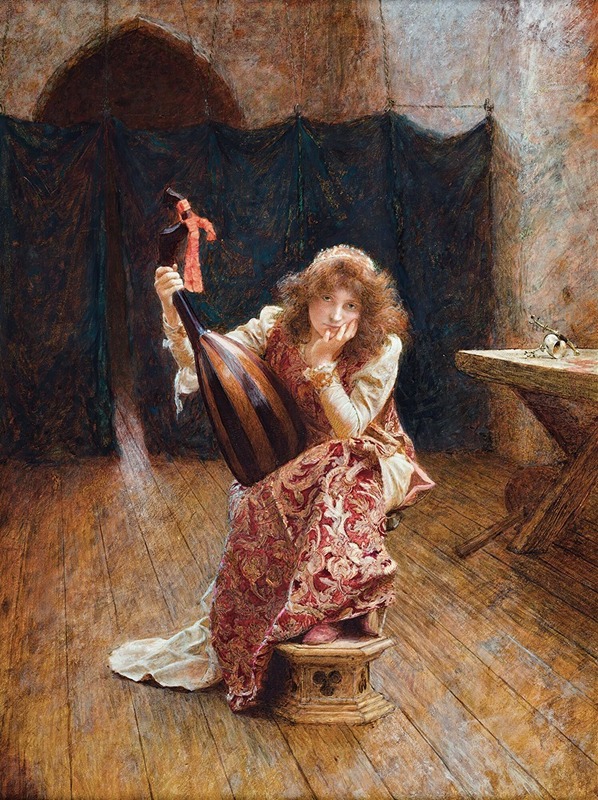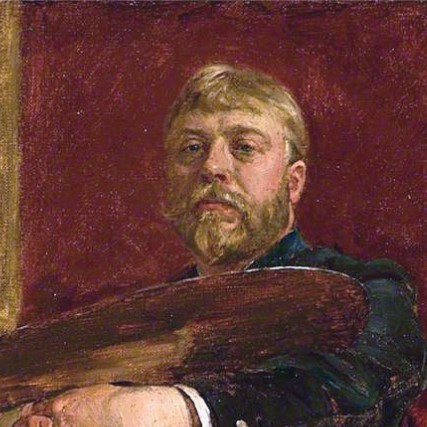 About the Artist
Edward John Gregory RA, PPRBSA, was a British painter.
Gregory was born in Southampton on 19 April 1850. He was grandson of John Gregory, engineer-in-chief of the auxiliary engines in Sir John Franklin's last Arctic expedition, and was eldest child (in a family of three sons and five daughters) of Edward Gregory, a ship's engineer, and Mary Ann Taylor.
On leaving Dr. Cruikshank's private school at fifteen he entered the drawing-office, in his native town, of the Peninsular and Oriental Steam Navigation Company, in whose employ his father sailed. He had set his mind upon being a painter. Making the acquaintance at Southampton of Hubert von Herkomer RA, whose family had settled there, he started a life-class with him.
In 1869, Gregory went to London, and with Herkomer joined the South Kensington Art School. Subsequently, he studied for a short time at the Royal Academy Schools. He was soon employed in the decorations of the Victoria and Albert Museum, and in 1871, with his friends Herkomer and Robert Walker Macbeth, began working for The Graphic, which had just been started by William Luson Thomas. Gregory at first contributed sketches from the theatre, but soon freely transcribed sketches sent home from the French army at the front by Mr. Sydney P. Hall.
In 1876 he married Mary Joyner, who survived him without issue. From 1909 until his death, Gregory was president of the Royal Birmingham Society of Artists. He died at his residence, Brampton House, Great Marlow, on 22 June 1909, and was buried in Great Marlow churchyard.