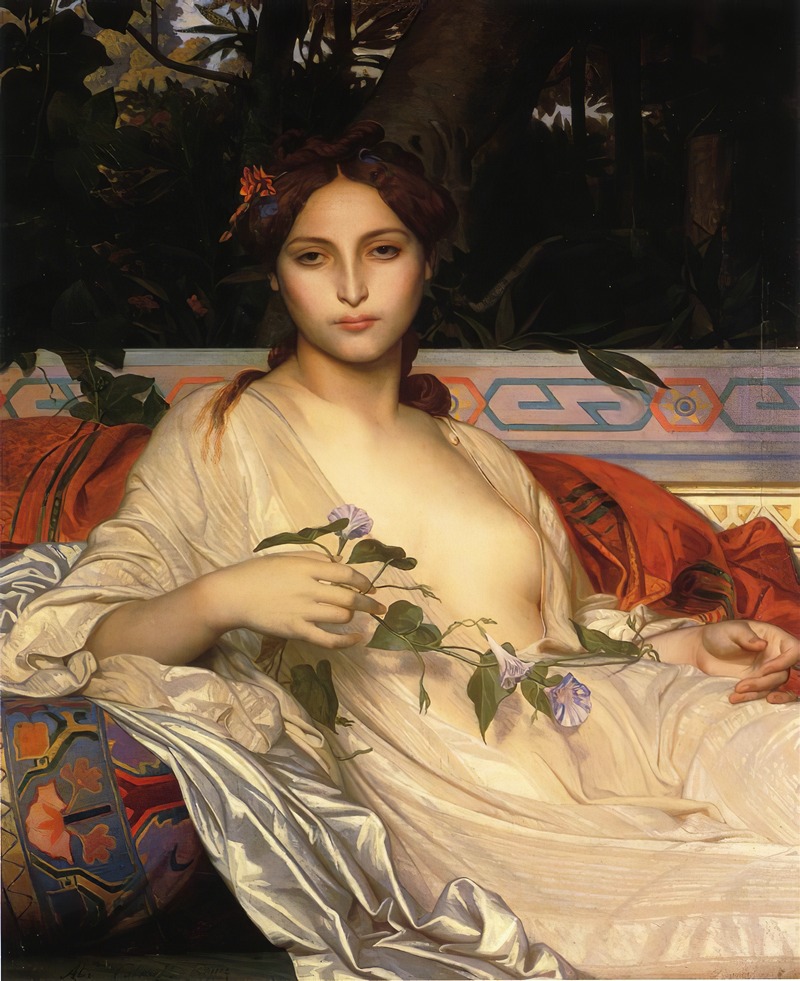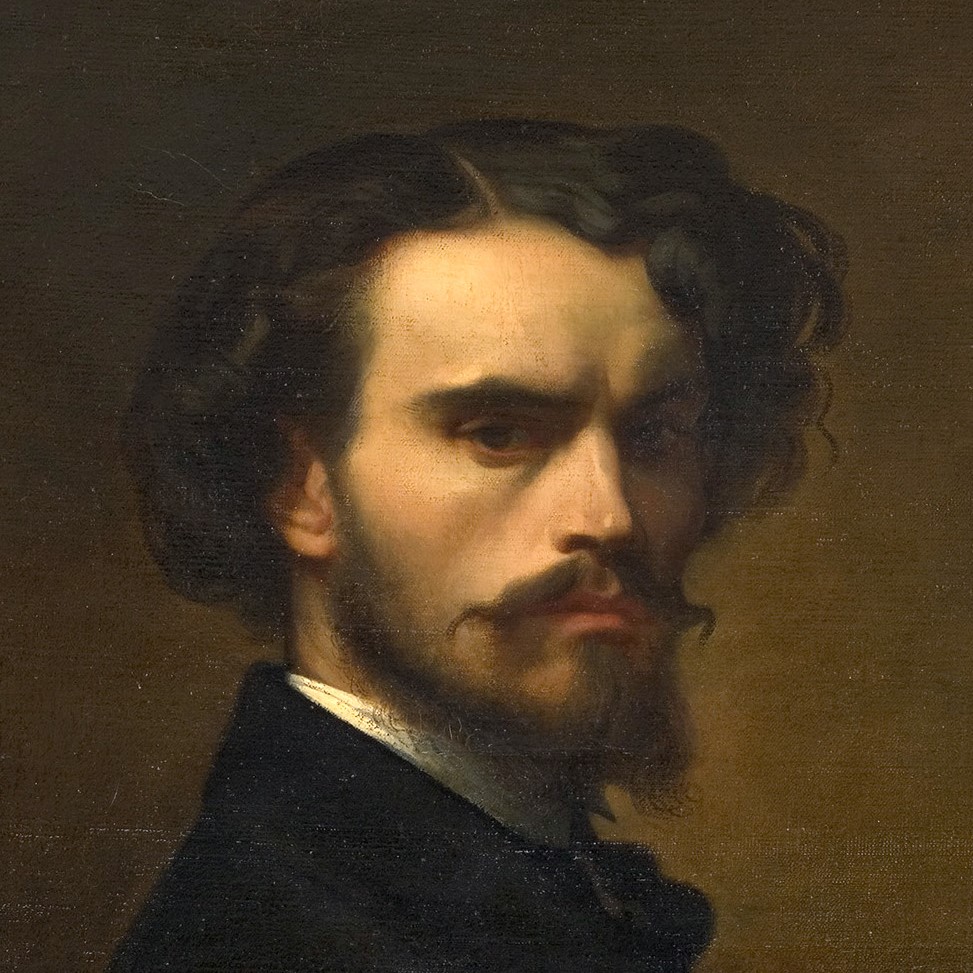 Alexandre Cabanel was a French painter. He painted historical, classical and religious subjects in the academic style. He was also well known as a portrait painter. According to Diccionario Enciclopedico Salvat, Cabanel is the best representative of the L'art pompier and Napoleon III's preferred painter.
Cabanel entered the École des Beaux-Arts in Paris at the age of seventeen, and studied with François-Édouard Picot. He exhibited at the Paris Salon for the first time in 1844, and won the Prix de Rome scholarship in 1845 at the age of 22. Cabanel was elected a member of the Institute in 1863. He was appointed professor at the École des Beaux-Arts in 1864 and taught there until his death.
He was closely connected to the Paris Salon: "He was elected regularly to the Salon jury and his pupils could be counted by the hundred at the Salons. Through them, Cabanel did more than any other artist of his generation to form the character of belle époque French painting". His refusal together with William-Adolphe Bouguereau to allow the impressionist painter Édouard Manet and many other painters to exhibit their work in the Salon of 1863 led to the establishment of the Salon des Refusés by the French government. Cabanel won the Grande Médaille d'Honneur at the Salons of 1865, 1867, and 1878.
A successful academic painter, his 1863 painting The Birth of Venus is one of the best known examples of 19th-century academic painting.