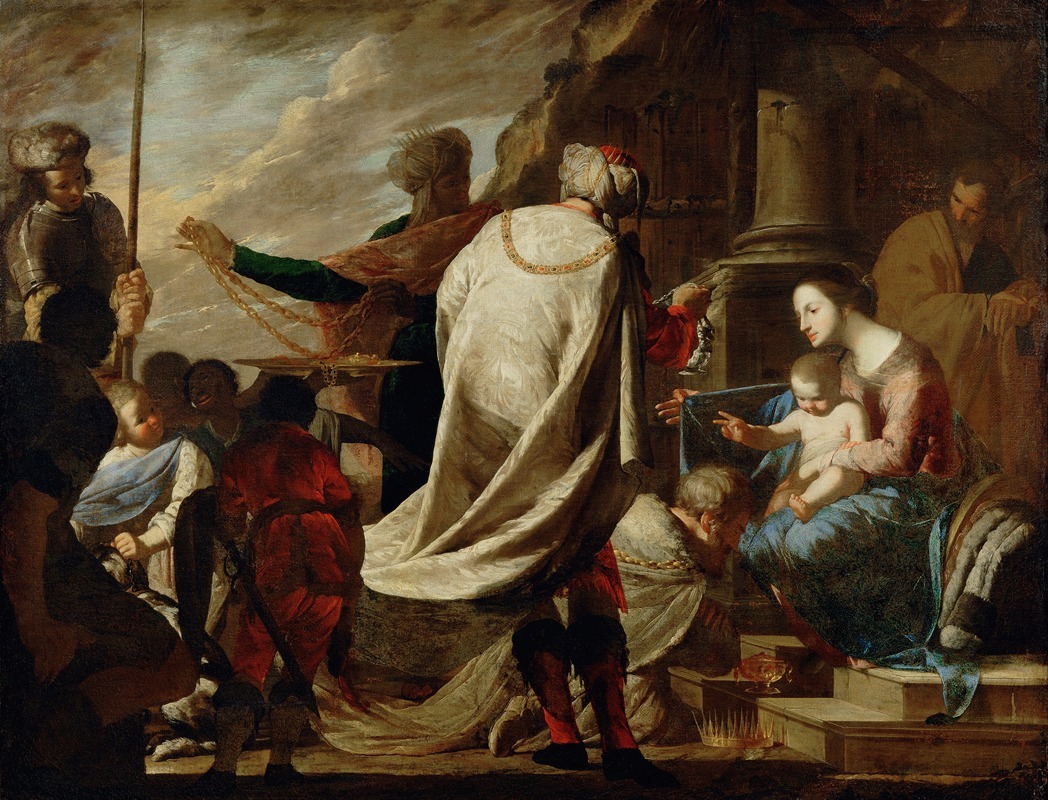 Bernardo Cavallino was an Italian painter and draughtsman. He is regarded as one of the most original painters active in Naples during the first half of the 17th century.
Born in Naples, he is thought to have died during the plague epidemic in 1656. While his paintings are some of the more stunningly expressive works emerging from the Neapolitan artists of his day, little is known about the painter's background or training. Of eighty attributed paintings, less than ten are signed.
One of his masterpieces is the billowing proletarian Blessed Virgin at the Brera Gallery in Milan. Passive amid the swirling, muscular putti, this Neapolitan signorina delicately rises from the fog, the updated Catholic baroque equivalent of a Botticelli's Venus.