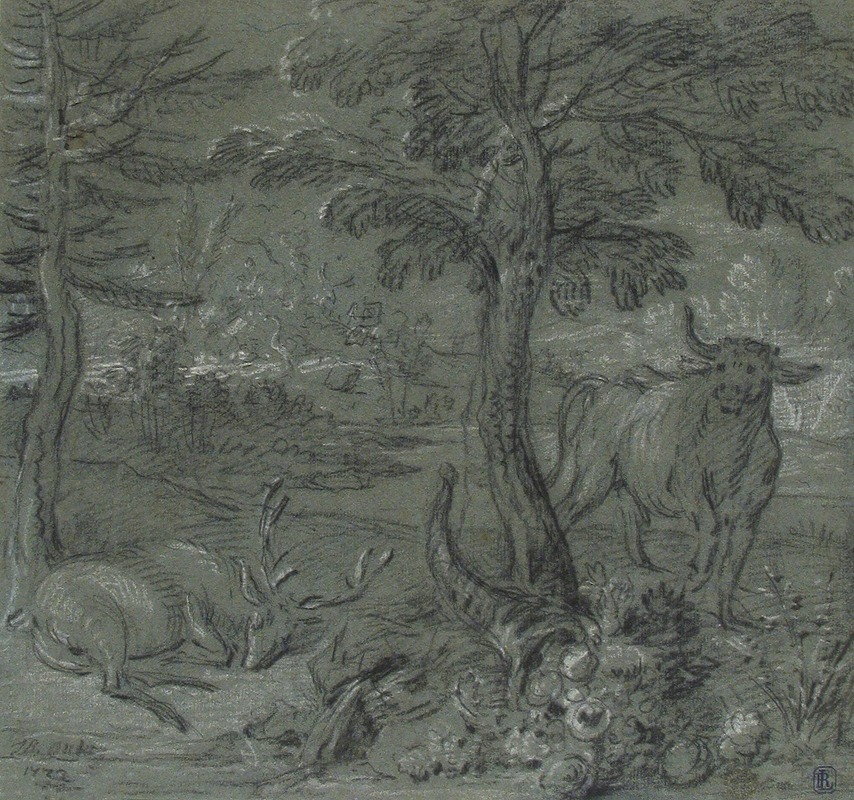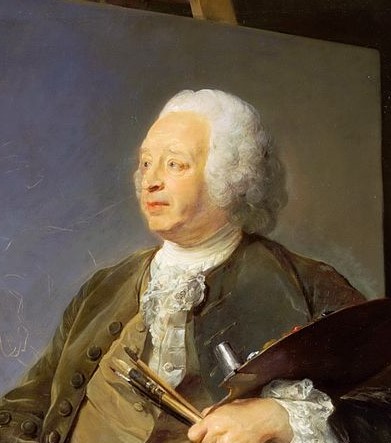 Jean-Baptiste Oudry was a French Rococo painter, engraver, and tapestry designer. He is particularly well known for his naturalistic pictures of animals and his hunt pieces depicting game.
Louis XV, king of France, often called Jean-Baptiste Oudry to Versailles to paint the royal hounds--in the king's presence. "Monsieur Oudry had acquired such a habit of conversing with high-ranking persons and of working in their presence that he painted as calmly at the court as he would in his own studio," marveled a contemporary. Though his father was a painter and art dealer, Oudry's first serious training came from portrait painter Nicolas de Largillière. By about 1720, the young man was concentrating on animals, hunts, and landscapes. He became a member of the Académie de Peinture et de Sculpture in 1719 and a professor there in 1743.
From 1726 Oudry had great success designing tapestries. In 1734 he was named director of the Beauvais tapestry manufactory, which he re-established by bringing in artists like François Boucher. Two years later, he became director of the Gobelins manufactory. Supervising all tapestry production gave Oudry considerable influence on French decorative arts. He also had a large studio and was literally overwhelmed by commissions. His clients included Czar Peter the Great of Russia and the queen of Sweden. Oudry's work was marked by attention to detail combined with freedom of execution. A master of chiaroscuro, he maintained a lifelong interest in light and reflections.