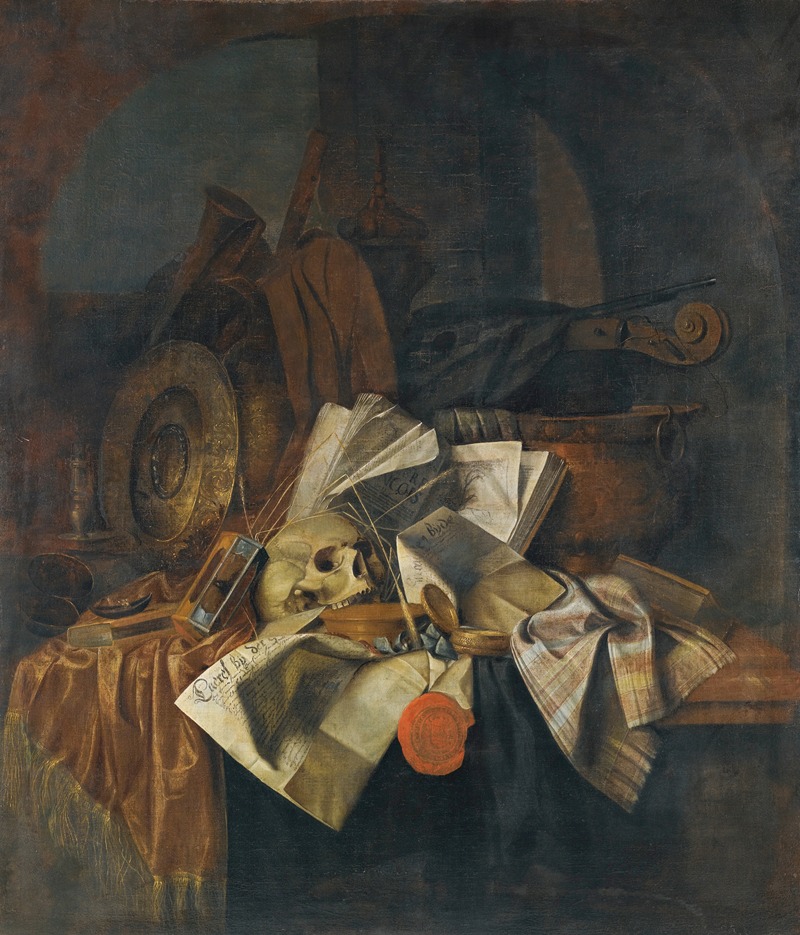 About the Artist
Franciscus Gijsbrechts, was a Flemish painter of still lifes specialised in vanitas still lifes and trompe-l'œil paintings. He worked in the second half of the seventeenth century in the Spanish Netherlands, Denmark and the Dutch Republic. Like his father, he painted trompe-l'œil still lifes, a still life genre that uses illusionistic means to create the appearance that the painted, two-dimensional composition is actually a three-dimensional, real object.
He was the son of Cornelis Norbertus Gijsbrechts and Anna Moons. He was baptised on 25 February 1649 in the parish of St James in Antwerp. His father was a still-life painter and probably also his teacher.
It is possible that in 1672 he was an assistant to his father at the Danish court in Copenhagen. These connections to the court are likely as a work dated 1672 was already in the Danish collection before 1689. He was possibly identical with the Franciscus Gijsbrecht who was registered in 1674 in Leiden's Guild of St Luke. In 1676 he is recorded in Antwerp when he joined that city's Guild of St Luke as a wijnmeester, i.e. as a relative of a member. This entry in the guild books is the last mention of Gysbrechts.
More Artwork by Franciscus Gijsbrechts