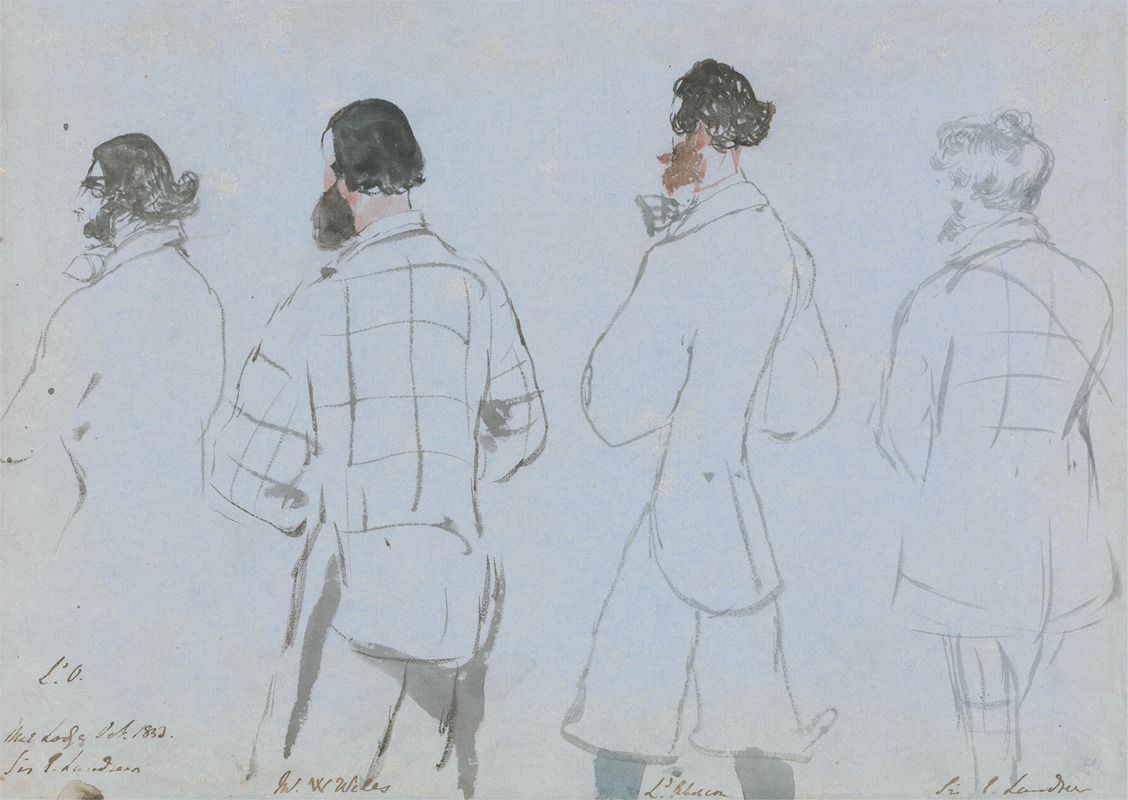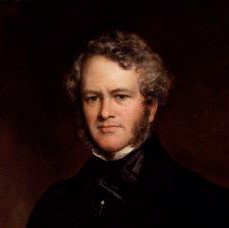 Sir Edwin Henry Landseer was an English painter and sculptor, well known for his paintings of animals – particularly horses, dogs, and stags. However, his best-known works are the lion sculptures at the base of Nelson's Column in Trafalgar Square.
Landseer was born in London, the son of the engraver John Landseer A.R.A. and Jane Potts. He was something of a prodigy whose artistic talents were recognised early on. He studied under several artists, including his father, and the history painter Benjamin Robert Haydon, who encouraged the young Landseer to perform dissections in order to fully understand animal musculature and skeletal structure. Landseer's life was entwined with the Royal Academy. At the age of just 13, in 1815, he exhibited works there. He was elected an Associate at the age of 24, and an Academician five years later in 1831.
In 1823 Landseer was commissioned to paint a portrait of Georgiana Russell, Duchess of Bedford. Despite her being twenty years older than he was, they began an affair.
He was knighted in 1850, and although elected to be president of the Royal Academy in 1866 he declined the invitation. In his late thirties Landseer suffered what is now believed to be a substantial nervous breakdown, and for the rest of his life was troubled by recurring bouts of melancholy, hypochondria, and depression, often aggravated by alcohol and drug use. In the last few years of his life Landseer's mental stability was problematic, and at the request of his family he was declared insane in July 1872.