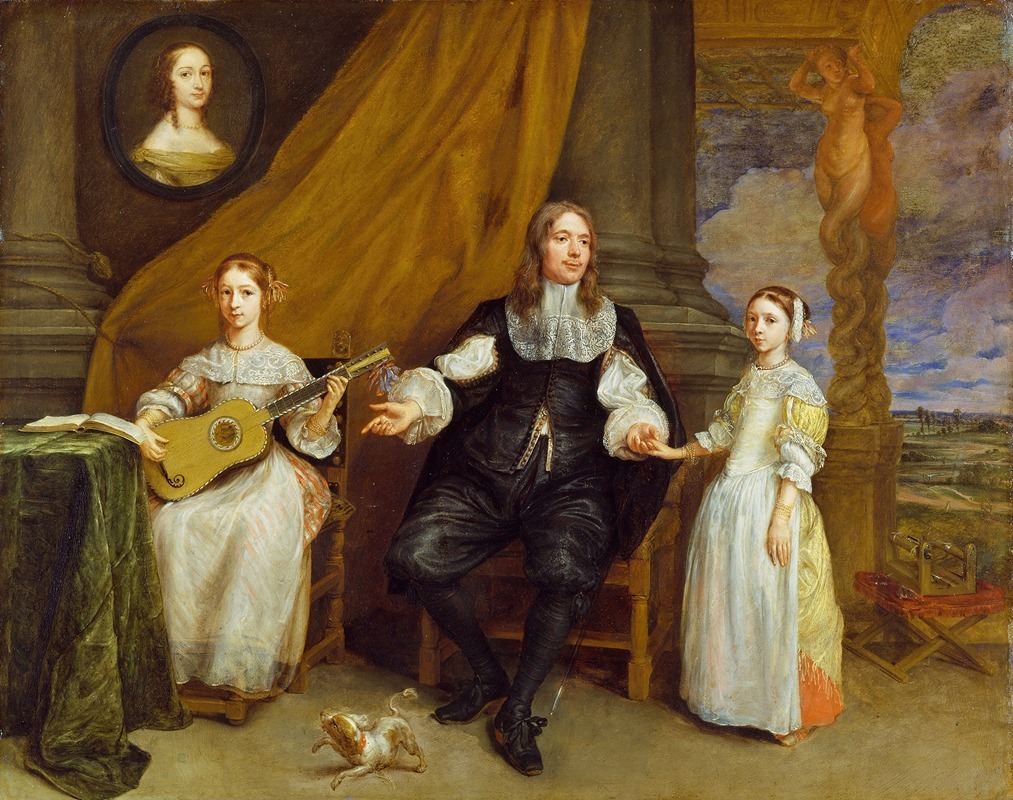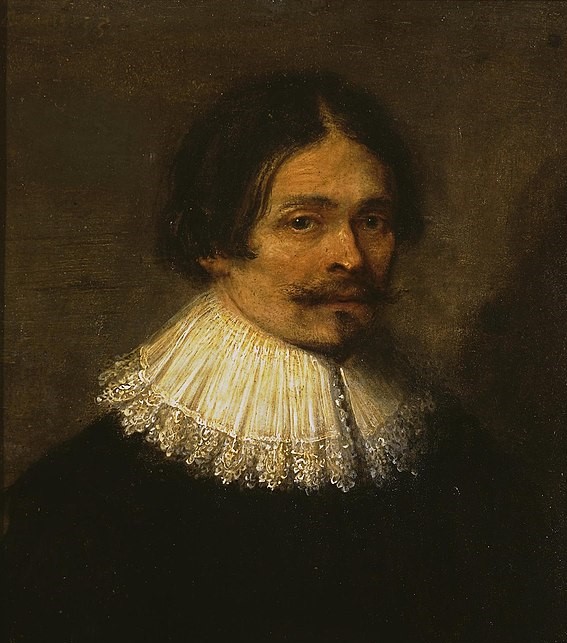 About the Artist
Gonzales Coques was a Flemish painter of portraits and history paintings. Because of his artistic proximity to and emulation with Anthony van Dyck he received the nickname de kleine van Dyck (the little van Dyck). Coques also worked as an art dealer.
Coques was born in Antwerp as the son of Pieter Willemsen Cock and Anne Beys. There is no certainty regarding the exact date of his birth. Estimates range between c. 8 December 1614, the date on which a Gonzala Coques was baptized in the Antwerp Church of St. George (possibly an elder sister although female 'a' endings of first names of boys did occur in 17th century Antwerp) and 1618, the date under the engraved portrait in biographer Cornelis de Bie's book Het Gulden Cabinet of 1661. The later date is less likely since Coques commenced his apprenticeship in 1626 which would be a more likely date for a 12-year-old than an 8-year-old.
Gonzales Coques was first registered in 1626-1627 at the Antwerp Guild of Saint Luke as a pupil of Pieter Brueghel the Younger or his son Pieter Brueghel III. David Rijckaert (it is not clear whether David Ryckaert I or his son David Rijckaert II is meant) is named as his teacher under a portrait engraved by Joannes Meyssens, which was included in Meyssens' publication Image de divers hommes of 1649. Coques became a master in the Guild of Saint Luke in the Guild year 1640-1641. He married on 11 August 1643 with Catharina Ryckaert (died on 2 July 1674) who was the daughter of David Rijckaert II, his presumed master. The prominent Antwerp painter David Ryckaert III was therefore his brother-in-law. Their daughter Catharina Gonzaline was (already) born on 5 January 1644. A second daughter was born from this marriage.
It is inferred from stylistic analysis that Coques likely worked for van Dyck. The first period of collaboration probably took place between 1629 and 1632, i.e. after van Dyck's return to Flanders and his departure for England. The second period was during the years 1634-1635 when van Dyck was back in Antwerp. Coques' intimate knowledge of some of van Dyck's later English compositions points to a possible stay of Coques in England during van Dyck's final residence in England. This would also explain why Joannes Meyssens' engraved portrait mentions that Coques had worked for Charles I of England. He also worked for Charles I's two sons, Henry Stuart, Duke of Gloucester and Charles II during their exile in Bruges in the years 1656-1657.
Such overseas travel would also offer an explanation for the long lapse between the time on which Coques commenced his apprenticeship (1620) and the date on which he became a master in the Guild (1640).
Coques was a member of two rhetorician guilds in Antwerp. He served twice as the deacon of the Guild of Saint Luke. In 1671 he became court painter to Juan Dominico de Zuniga y Fonseca, the governor of the Southern Netherlands who resided in Brussels.
After the death of his first wife, Coques married Catharina Rysheuvels on 21 March 1675 (she died on 25 November 1684. The couple had no children.
Coques worked for Antwerp's wealthy bourgeoisie as well as for aristocratic patrons such as governor Juan Dominico de Zuniga y Fonseca, John of Austria the Younger, Frederick William, Elector of Brandenburg and Frederick Henry, Prince of Orange. Coques enjoyed the patronage of the Dutch court in The Hague possibly because his paintings in the style of van Dyck and featuring scenes with shepherds and shepherdesses appealed to the courtly tastes of the time.
Very little is known about Coques' workshop practices. The registers of the Guild of Saint Luke record two apprentices: Cornelis van den Bosch (in 1643/44) and Lenardus-Franciscus Verdussen (in 1665/66), artists about whom nothing else is known.
He died in Antwerp on 18 April 1684.
More Artwork by Gonzales Coques
More Artwork by Gonzales Coques