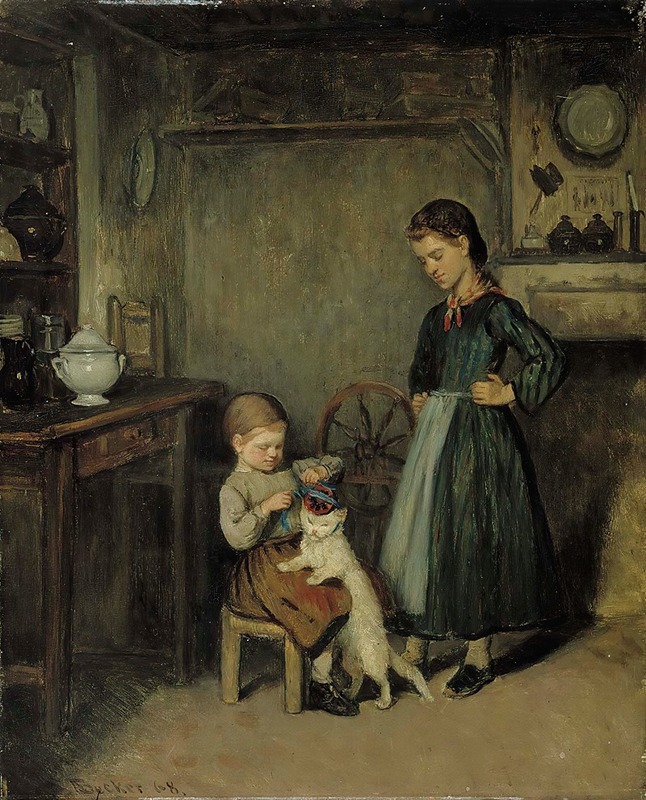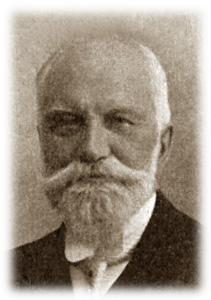 Adolf von Becker was a Finnish genre painter and art professor of German descent. He was one of the first Finnish artists to study in Paris.
Becker was born in Helsinki, where he began his artistic studies at the newly founded Finnish Art Society Drawing School; he also studied law. In 1853, he completed his law degree and became a trainee at the Court of Appeals in Turku. While there, he continued to make drawing expeditions into the countryside and made the acquaintance of Robert Wilhelm Ekman, who encouraged him to study at the Royal Danish Academy of Fine Arts. He took Ekman's advice and graduated there in 1856.
In 1858, he received a recommendation to study with Thomas Couture in Paris, but was overwhelmed by the huge, cosmopolitan city and left to enroll at the Kunstakademie Düsseldorf instead. The course of study there proved to be disappointing, so he returned to Paris to try again. When Couture closed his teaching studios in 1860, Becker applied to and was accepted at the École des Beaux-Arts, where he studied with Felix-Joseph Barrias, Ernest Hébert, Leon Cogniet and Leon Bonnat.
In 1864, he travelled to Spain on a scholarship and made copies of the Old Masters in Madrid. Later, he visited Italy and, on his return to France, he rented a studio outside Paris from Alfred Wahlberg, who he had met in Düsseldorf. In 1868, he returned to Finland to take a position at the University of Helsinki drawing school; replacing the late Magnus von Wright. He was appointed a Professor there in 1879.