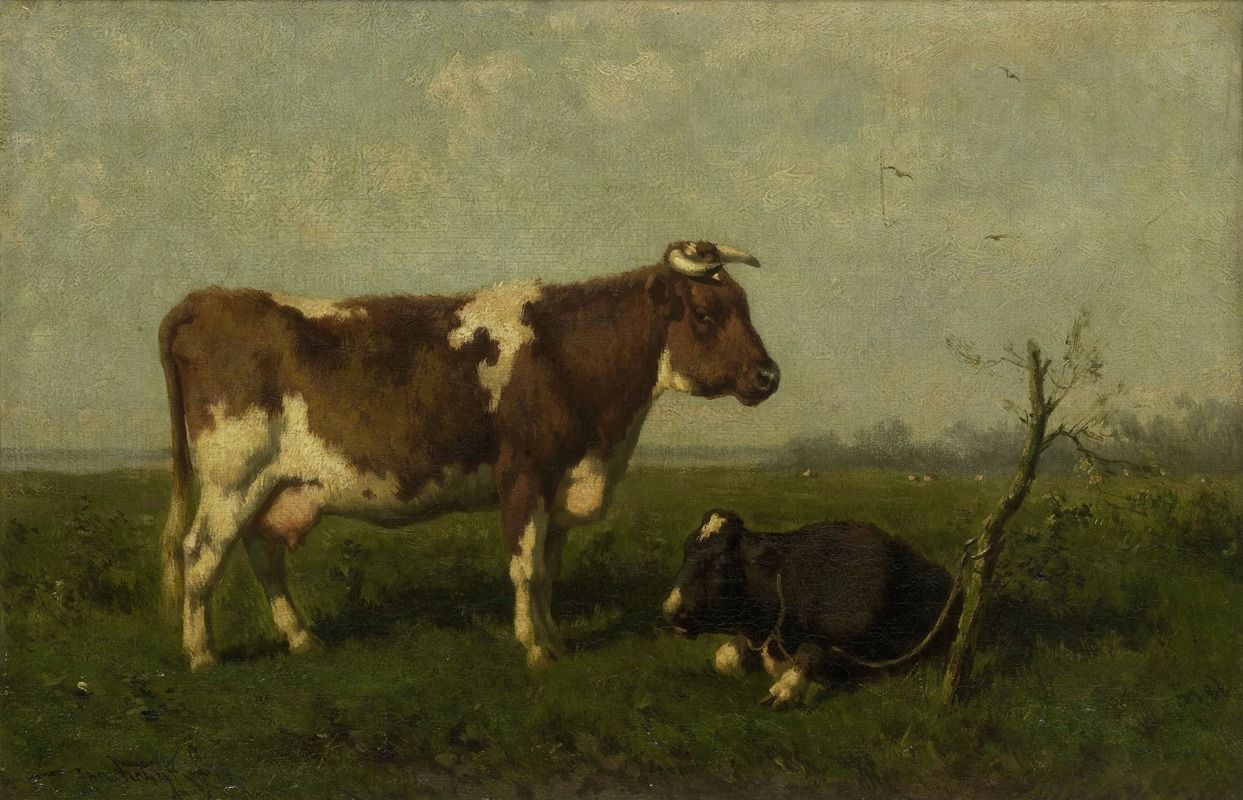 Johannes Martinus Vrolijk was a Dutch animal and landscape painter, watercolorist and etcher.
He painted almost exclusively grazing cows, goats and sheep in a summer landscape.
With the exception of his stay in Rijswijk (South Holland) from 1884 to 1885, he spent his entire life in The Hague.
He was a a member of "Pulchri Studio" in The Hague.
He taught Oswald d'Aumérie (1865–1962), Jan van Rhijnnen (1859–1927), Bernardus Petrus Schregel (1870–1956) and Gerard Carel Windt (1868–1949).