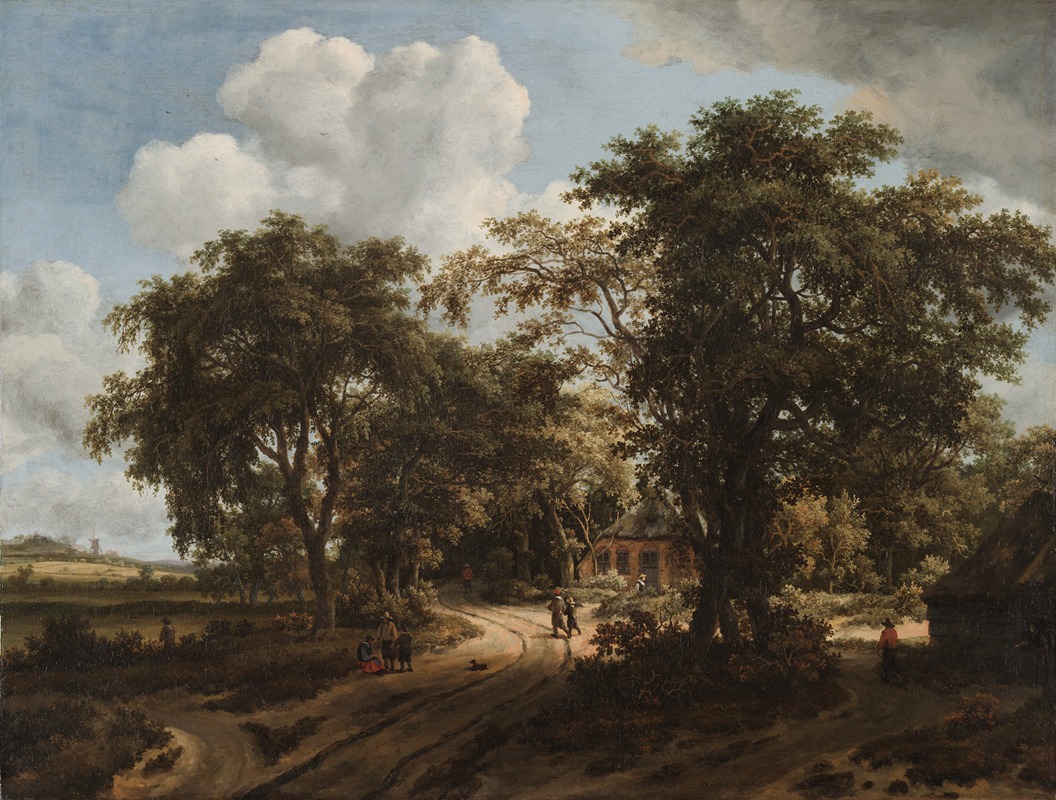 Meindert Hobbema, was a Dutch Golden Age painter of landscapes, specializing in views of woodland, although his most famous painting, The Avenue at Middelharnis, shows a different type of scene.
Hobbema was a pupil of Jacob van Ruisdael, the pre-eminent landscape painter of the Dutch Golden Age, and in his mature period produced paintings developing one aspect of his master's more varied output, specializing in "sunny forest scenes opened by roads and glistening ponds, fairly flat landscapes with scattered tree groups, and water mills", including over 30 of the last in paintings.
The majority of his mature works come from the 1660s; after he married and took a job as an exciseman in 1668 he painted less, and after 1689 apparently not at all. He was not very well known in his lifetime or for nearly a century after his death, but became steadily more popular from the last decades of the 18th century until the 20th century.