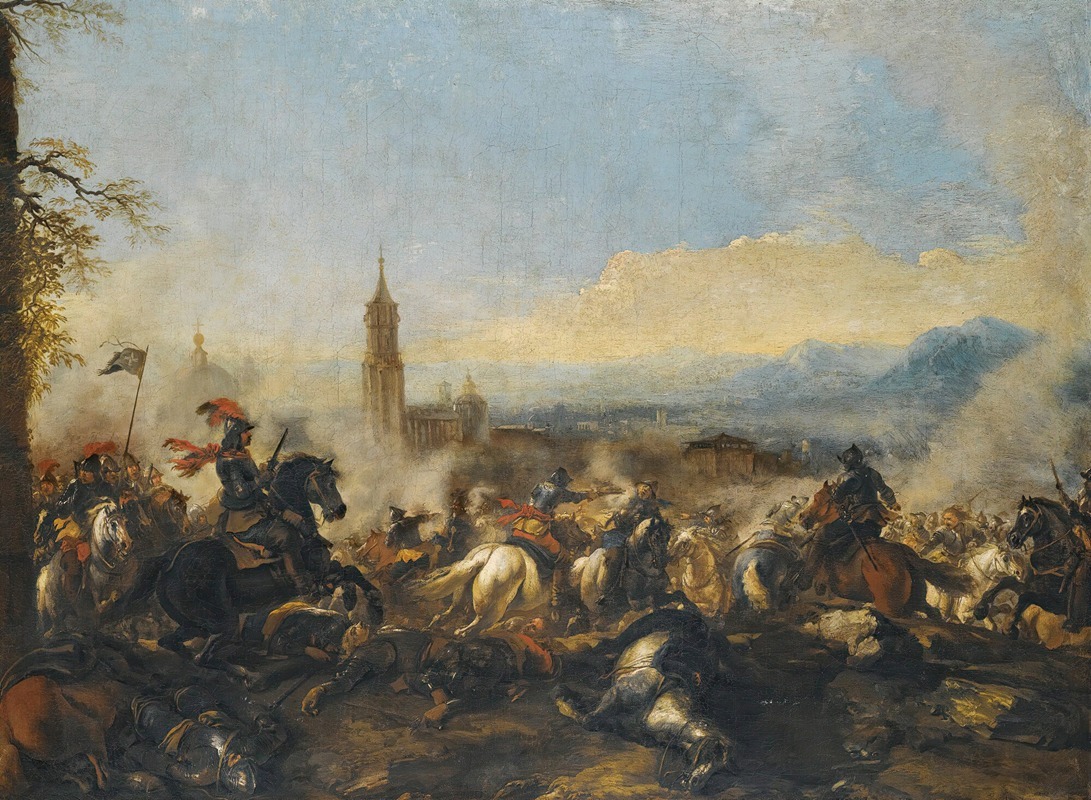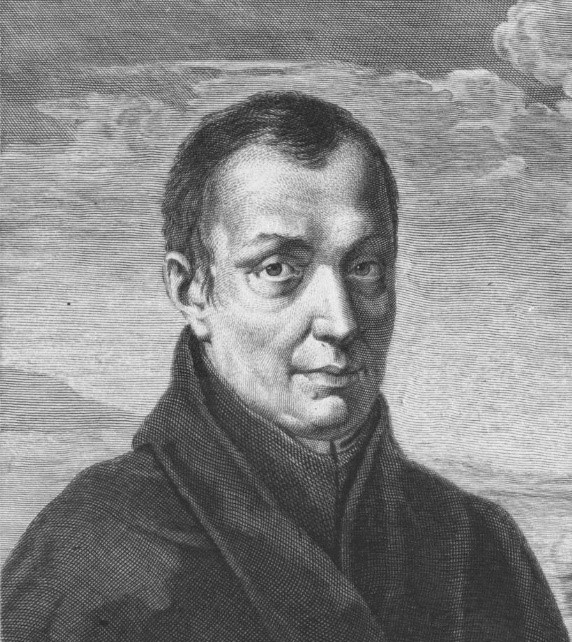 About the Artist
Jacques Courtois or Giacomo Cortese, called il Borgognone or le Bourgignon was a French-Italian painter, draughtsman and etcher. He was mainly active in Rome and Florence and became known as the leading battle painter of his age. He also created history paintings and portraits. He became a Jesuit later in life but continued to paint.
Jacques Courtois was born in Saint-Hippolyte, near Besançon (Doubs) in France as the son of the obscure painter Jean-Pierre Courtois. Very little is known about Guillaume's youth but it is assumed he received his initial training from his father. He had two younger brothers who also became painters Guillaume (Guglielmo Cortese) (1628 - 1679) and Jean-François (c. 1627-?). As his brother was later also known as 'il Borgognone' (a reference to their origins in Burgundy, called Bourgogne in French), some of the works of the brothers have been confused.
The father took his sons to Italy around 1636 when they were still young. They first travelled to Milan. According to contemporary biographers he served for three years in the Spanish army. During this time he drew marches and battles, fight scenes, landscapes and military costumes. He then abandoned the weapons and studied for some time in Milan with an unidentified sculptor. He moved to Bologna in 1639 where he first entered the studio of Jérôme Colomès, a painter from Lorraine. According to early Italian biographer Filippo Baldinucci Courtois' talent got noticed in Bologna by prominent painters Guido Reni and Francesco Albani. He continued his apprenticeship in Siena, where he studied for some time at the school of Astolfo Petrazzi.
It is possible that the brothers Guillaume and Jacques remained together until the later 1640s. He stayed for a short time in Florence where he met two Northern painters Jan Asselijn, a battle painter, and Matthieu van Plattenberg (known as ' Monsù Montagna'), a marine artist.
He went to Rome around 1639-1640 where he initially was permitted to live in the monastery of Santa Croce in Gerusalemme in Milan through the intercession of the abbot Don Ilarione Rancati. The abbot also was instrumental in securing Courtois' first official commissions, a large fresco of the miracle of the loaves and fishes in the refectory of the monastery (1641). In Rome he also became friends with Pieter van Laer, a Dutch genre painter active in Rome where he was known by the nickname 'Bamboccio'. Pieter van Laer was known for his genre scenes, animal paintings and landscapes, which included anecdotal scenes placed in the environs of Rome. The style of genre painting practiced by Pieter van Laer was followed by other Northern and Italian painters. These followers became known as the Bamboccianti and a painting in this style as a Bambocciata (plural: Bambocciate). Michelangelo Cerquozzi, the leading battle painter in Italy in the first decades of the 17th century who also painted genre paintings in the style of the Bamboccianti, recognized Courtois' talent and encouraged him to paint battle scenes.
During the early and mid-1640s he started to attract the patronage of prominent noble Roman families, among them the Sacchetti, Chigi Family and Pamphili. It was Pietro da Cortona who had introduced him to these noble families. He also worked for patrons outside Rome and abroad in Spain and Italy.
In 1647 Jacques Courtois married in Rome Anna Maria Vaiani, a daughter of the Florentine painter Alessandro Vaiani, and a painter and engraver in her own right. His wife was already in her forties when she got married. The marriage was not successful and the couple soon separated for unknown reasons. When Courtois left Rome for Siena she did not follow him. Courtois was called to enter the service of Prince Mattias de' Medici, the then governor of Siena and brother of Ferdinando II de' Medici, Grand Duke of Tuscany. The Prince unsuccessfully tried to reconcile the spouses. The couple did not reunite when Courtois returned to Rome later that year.
After the death of his wife in 1654, Jacques Courtois returned for a short time to France. He had to deal with the family property and provide dowries for two of his sisters who were Ursuline nuns in Fribourg, Switzerland. He also made some religious pictures for their convent.
He spent time in Bergamo, as is documented by the altarpiece with Madonna and Saints in the parish church of Villa d'Adda, signed and dated 1656. In Bergamo, the artist got to know Count Carlo Giacomo Vecchi, the still-life painter Evaristo Baschenis and art dealer Alberto Vanghetti, for whom he painted numerous paintings and with whom he remained in correspondence until 1657. He then travelled to Venice at the invitation of Nicolò Sagredo, who had been Venice's ambassador to Rome, having already met his brother Guillaume in Rome. Sagredo commissioned Courtois to paint two lunettes above the side doors in the church of St. Mark as well as sacred stories in the gallery.
Passing through Padua and Bologna, Courtois returned to Florence in 1656 to work in the service of Prince Mattias de' Medici, who took him back to Siena. In 1657 he returned to Rome where he joined the Jesuit order. After becoming a Jesuit he painted a number of religious compositions but later also returned to his favorite theme of warfare. He started signing his drawings in ink with a cross.
In 1668 he became a priest. He obtained commissions for frescoes in the Church of the Gesù, the mother church of the Jesuits in Rome. He was still at work on this project when he died in Rome on 14 November 1676.
More Artwork by Jacques Courtois
More Artwork by Jacques Courtois