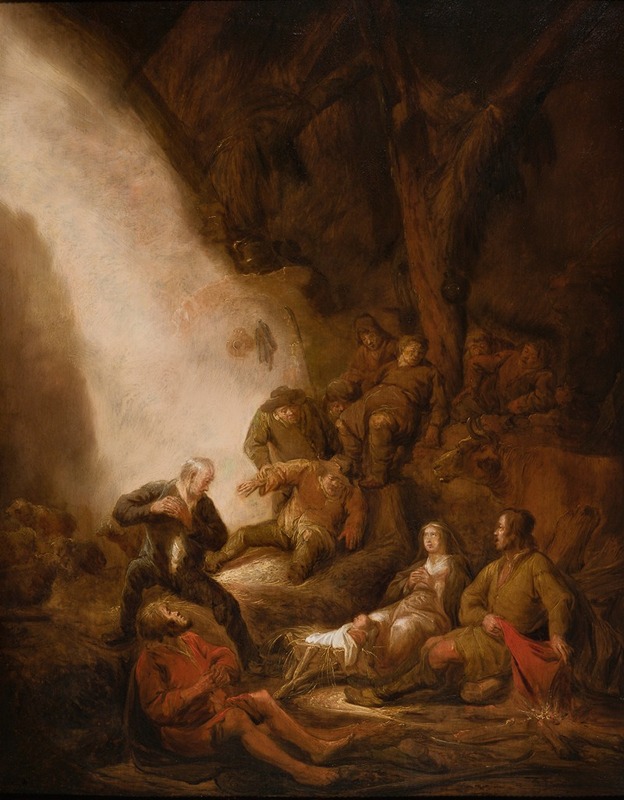 About the Artist
Benjamin Gerritszoon Cuyp was a Dutch Golden Age landscape painter.
Cuyp was born and died in Dordrecht. According to Houbraken he was a pupil of his uncle, Jacob Gerritsz Cuyp, who taught him together with his son (Benjamin's cousin) Aelbert Cuyp. Houbraken felt Aelbert had neater brush strokes and Benjamin showed the rough approach of his teacher.
According to the RKD, Houbraken was mistaken about the family, and Benjamin and Jacob were both born in Dordrecht as the sons of a glasspainter from Venlo named Gerrit Gerritsz Cuyp. Benjamin learned to paint from his older half-brother, Jacob Gerritsz Cuyp. He was therefore the uncle, not the cousin, of the much more famous Aelbert Cuyp. He is known for allegorical pieces, genre works, beach scenes, military scenes, and landscapes. He influenced Barent van Kalraet, and was followed by Maerten Fransz van der Hulst.