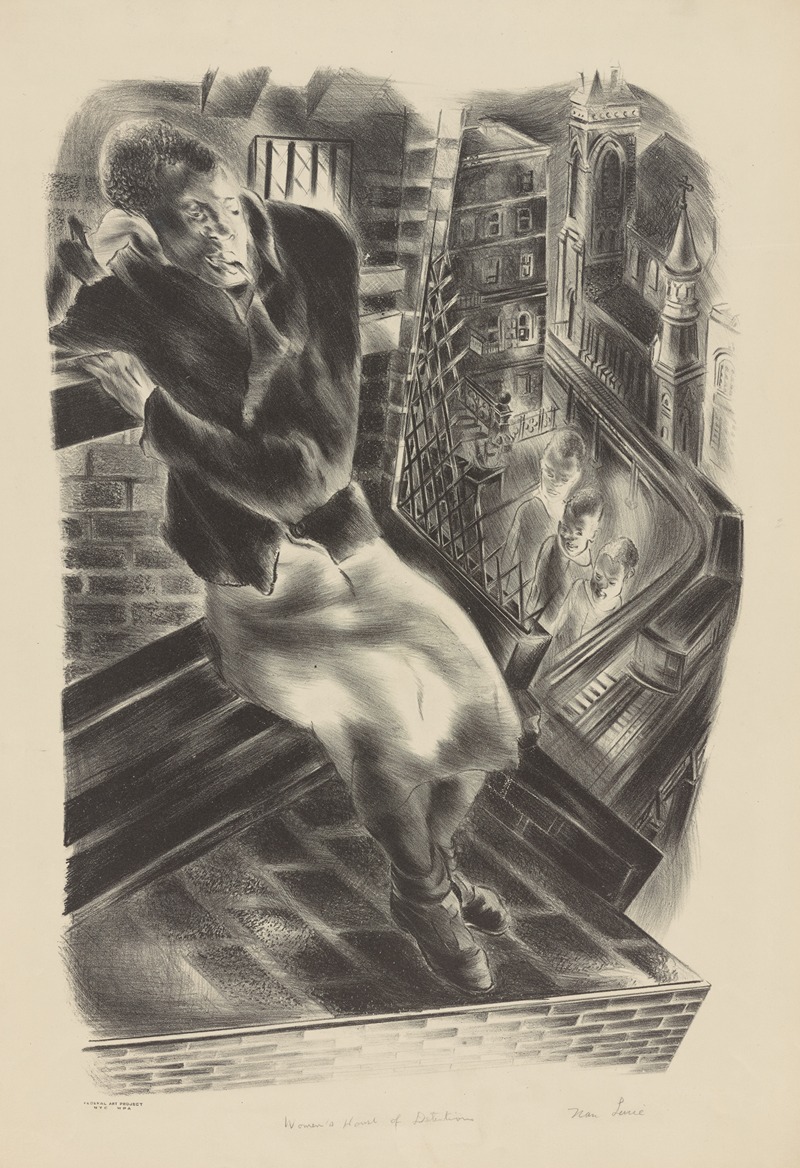 Nan Lurie was born in 1910 and she was raised in New York City. She received a scholarship to attend the Art Students League, and she later worked as an artist in the New York WPA Graphic Art Division for four years, and collectively worked for the New York Federal Art Project from 1935 to 1942. Lurie was noted for her portrayal of urban life in the big city. Among her prints, Subway Bootblack was mentioned in Michael W. Brooks book, Subway City, which showed a strong connection and relationship to the lives of the working class. Her print also displayed the social struggle within the lives of workers at the subway.
Nan Lurie's work exhibited at the ACA Gallery, Whitney Museum of American Art, Museum of Modern Art, and the Philadelphia Museum of Fine Arts.
She worked independently and engaged in many part-time jobs, often working at nights and on her days off. She also owned her own art gallery in Chicago from 1976 to 1983.