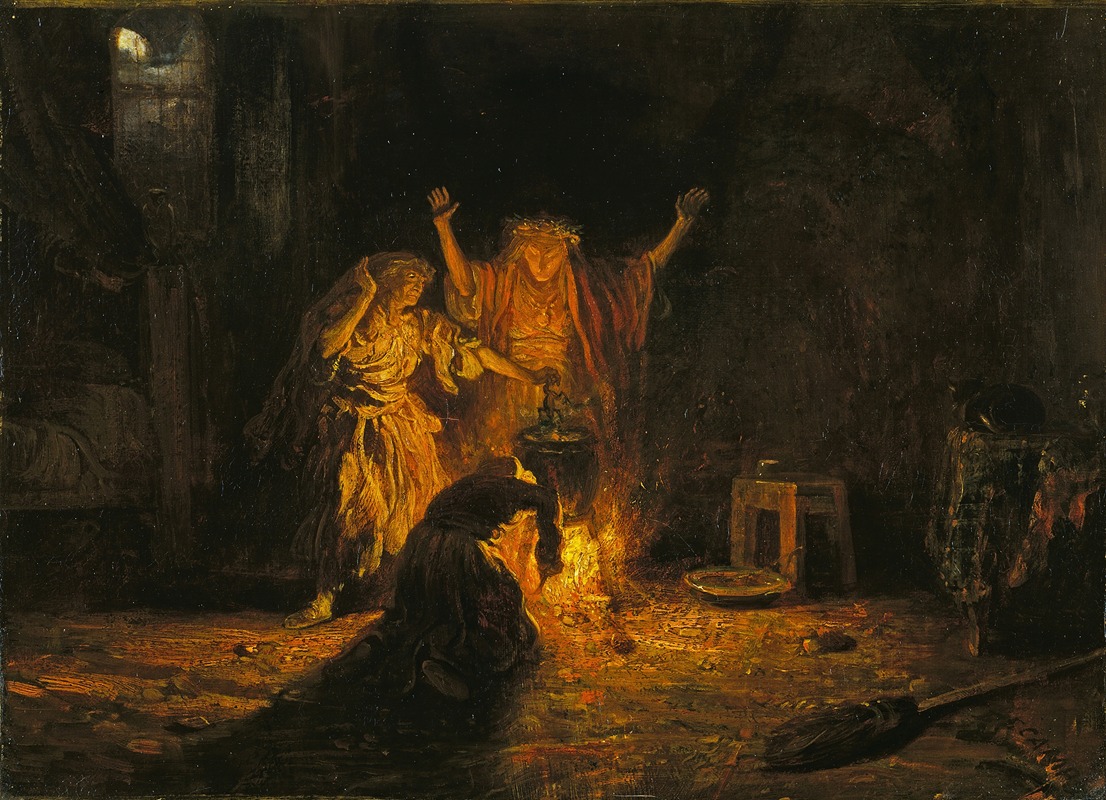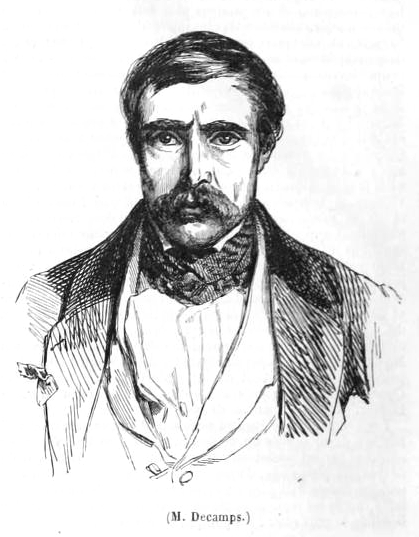 About the Artist
Alexandre-Gabriel Decamps was a French painter noted for his Orientalist works. Life Decamps was born in Paris. In his youth he travelled in the East, and reproduced Oriental life and scenery with a bold fidelity to nature that puzzled conventional critics.
His powers, however, soon came to be recognized, and he was ranked along with Delacroix and Ingres as one of the leaders of the French school. At the Paris Exhibition of 1855 he received the grand or council medal. Most of his life was passed in the neighborhood of Paris.
Decamps' style was characteristically and intensely French. It was marked by vivid dramatic conception, bold and even rough brushstrokes, and startling contrasts of color and of light and shade. His subjects embraced an unusually wide range. He availed himself of his travels in the East in dealing with scenes from Scripture history, which he was probably the first of European painters to represent with their true and natural local background.