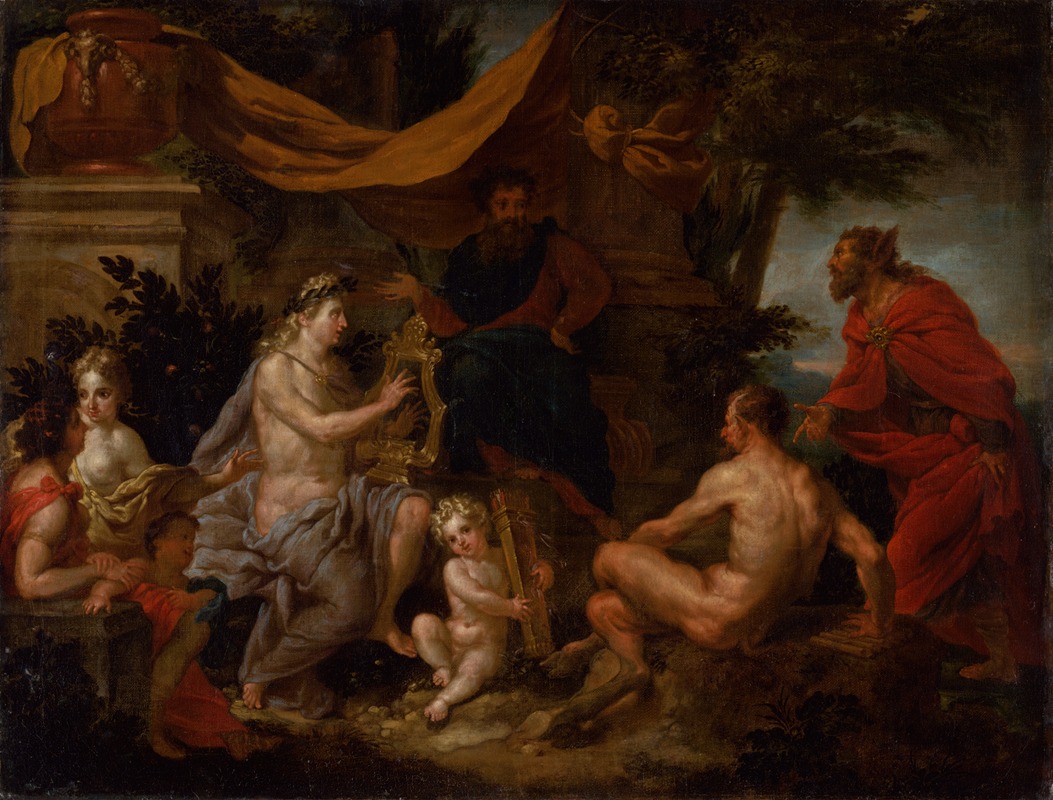 About the Artist
Godfried Maes was a Flemish painter, draughtsman and designer of tapestries. He was active as a painter of altarpieces and allegorical scenes. He was a prolific draughtsman who made designs for tapestry workshops, publishers and house decorations. His patrons included leading personalities in the Southern Netherlands.
Godfried Maes was born in Antwerp where he trained with his father and the history painter Pieter van Lint. He became a master in the Antwerp Guild of Saint Luke in 1672 and married Josina Baeckelandt in 1675. The couple did not have any children. He became dean of the Guild in 1682.
Godfried Maes was active in Antwerp in the period 1664-1700. His work was very well received throughout the Southern Netherlands. He completed commissions for churches and private clients in Antwerp, Brussels and Liège. He worked for Eugen Alexander Franz, 1st Prince of Thurn and Taxis in Brussels for whom he realized ceiling decorations with allegorical scenes glorifying the family of Thurn and Taxis. Between 1697 and 1700, he worked for Maximilian II Emanuel, Elector of Bavaria, at the time the Governor of the Southern Netherlands, on the decoration of the ceiling of his residence, the Palace of Coudenberg, in Brussels. The design represented the figures of Peace and Freedom accompanied by the muses Calliope and Clio.
He was the teacher of Willem Ignatius Kerricx, Matheus Neckens, Anthonie du Pré, Dominicus Smout, Jacob Sucquet and Gerard Thomas.
He died in Antwerp on 30 May 1700 as is testified by the inscription on his grave in the St James Church in Antwerp.