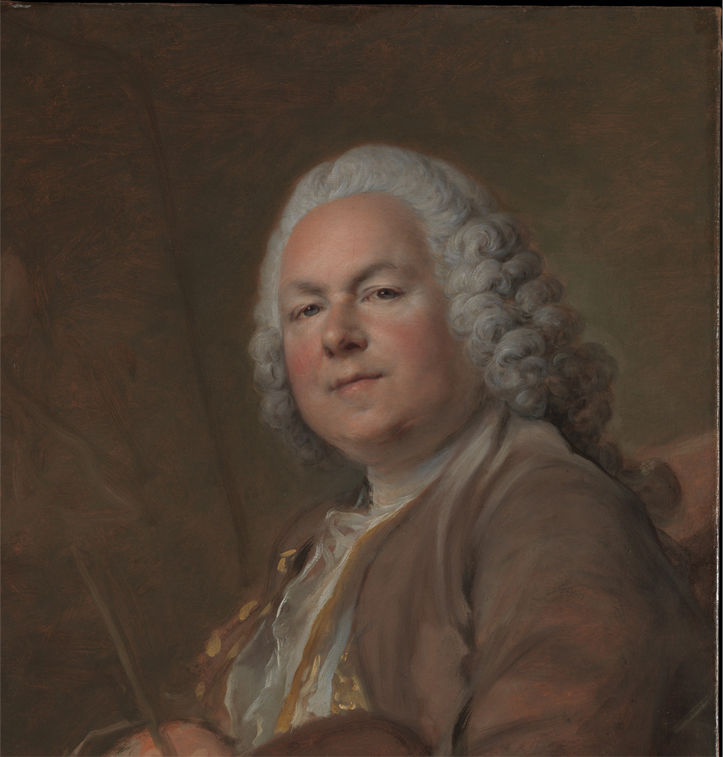 About the Artist
Jean-Marc Nattier, French painter, was born in Paris, the second son of Marc Nattier (1642–1705), a portrait painter, and of Marie Courtois (1655–1703), a miniaturist. He is noted for his portraits of the ladies of King Louis XV's court in classical mythological attire.
He received his first instruction from his father, and from his uncle, the history painter Jean Jouvenet (1644–1717). He enrolled in the Royal Academy in 1703 and applied himself to copying pictures in the Luxembourg Palace, making a series of drawings of the Marie de Médici painting cycle by Peter Paul Rubens.
The financial collapse of 1720 caused by the schemes of Law all but ruined Nattier, who found himself forced to devote his whole energy to portraiture, which was more lucrative. He became the painter of the artificial ladies of Louis XV's court. He subsequently revived the genre of the allegorical portrait, in which a living person is depicted as a Greco-Roman goddess or other mythological figure.