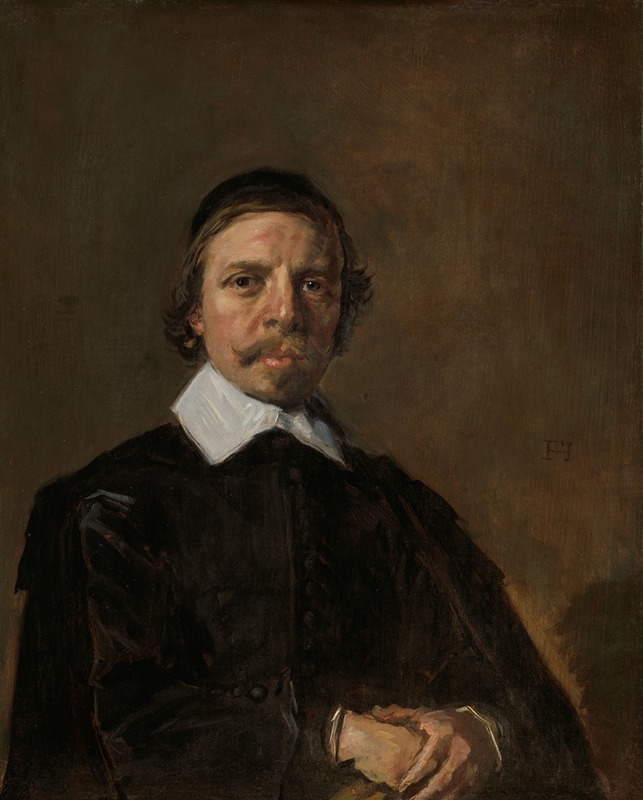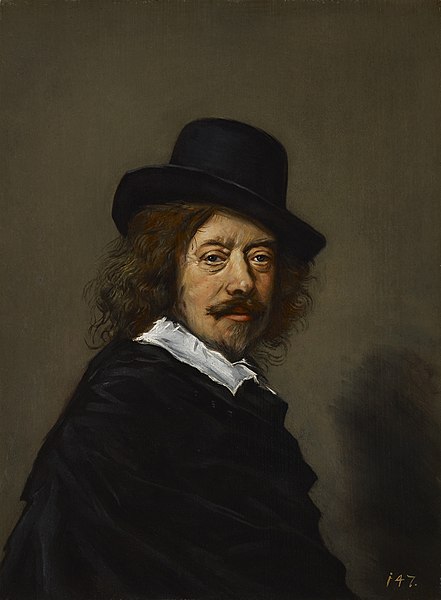 Frans Hals the Elder  was a Dutch Golden Age painter, normally of portraits, who lived and worked in Haarlem. He is known for his loose painterly brushwork, and helping introduce a lively style of painting to Dutch art. Hals played an important role in the evolution of 17th-century group portraiture.
Hals was born in 1582 or 1583 in Antwerp, then in the Spanish Netherlands, as the son of cloth merchant Franchois Fransz Hals van Mechelen (c. 1542–1610) and his second wife Adriaentje van Geertenryck. Like many, Hals' parents fled during the Fall of Antwerp (1584–1585) from the south to Haarlem in the new Dutch Republic in the north, where he lived for the remainder of his life. Hals studied under Flemish émigré Karel van Mander, whose Mannerist influence, however, is barely noticeable in Hals' work.
Hals is best known for his portraits, mainly of wealthy citizens such as Pieter van den Broecke and Isaac Massa, whom he painted three times. He also painted large group portraits for local civic guards and for the regents of local hospitals. He was a Dutch Golden Age painter who practiced an intimate realism with a radically free approach. His pictures illustrate the various strata of society: banquets or meetings of officers, guildsmen, local councilmen from mayors to clerks, itinerant players and singers, gentlemen, fishwives, and tavern heroes.