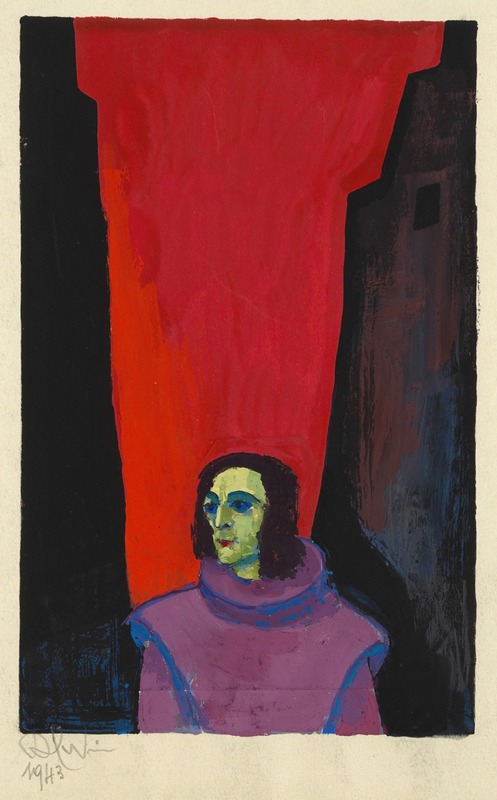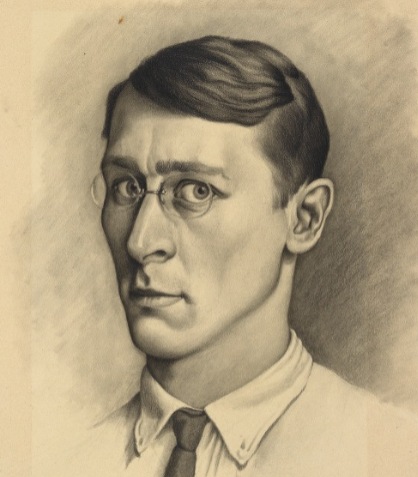 Karl Wiener was an Austrian draftsman , graphic artist and photo montage artist. Because of his political and time-critical montages of the 1930s and 1940s, he was posthumously referred to as the Austrian John Heartfield on the occasion of the major retrospective on his estate in the Wien Museum.
Karl Wiener was the son of Maria Kriebel and Friedrich Wiener, the proofreader at the Graz printing company "Typographia", which belonged to the Social Democratic Workers' Party (SDAP). Father and son were party members there until the SDAP was dissolved by the corporate state in 1934 .
Karl attended the state high school and then worked as a bank clerk in Graz and Munich.
He did not begin his artistic training until 1924, at the age of 23, at the "Ständische Drawingsakademie" (State Art School) in Graz and continued his studies in painting and graphics at the Vienna School of Applied Arts under Bertold Löffler and writing under Rudolf von Larisch until 1931 . He then supplemented his studies with graphics under Rudolf Jettmar and graduated in 1932.
A travel grant took him through Germany to Sweden and Denmark in 1930 and to Moscow in 1935 .
Until the death of his father in 1937 he was closely connected to his hometown Graz and only then did he finally move to Vienna.
From 1940 he was a teacher at the Vienna School of Applied Arts until he was fired in 1947 and then increasingly worked as an illustrator for social democratic media.
Since his studio in Vienna was bombed out in 1945, his depression intensified. In 1949 he took his own life with light gas.