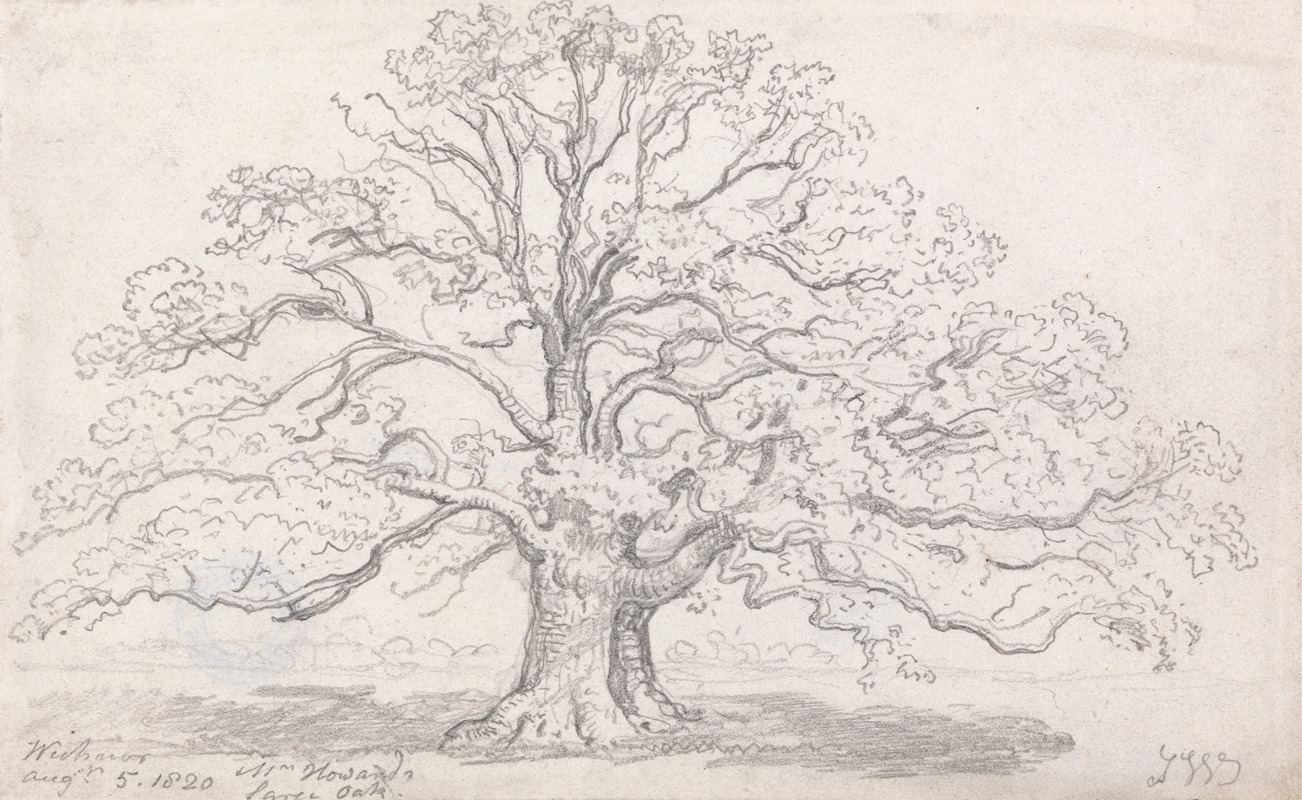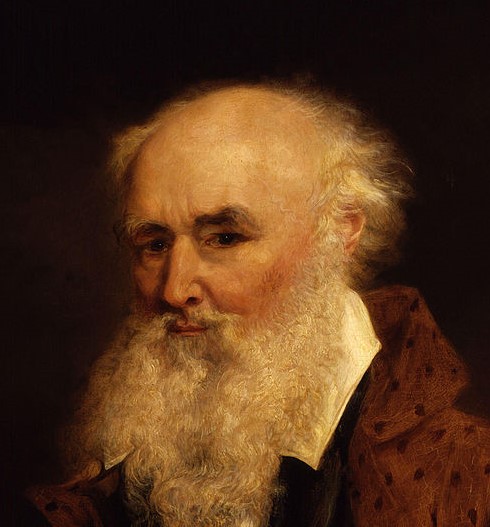 James Ward was a British painter, particularly of animals, and an engraver.
Born in London, and younger brother of William Ward the engraver, James Ward was influenced by many people, but his career is conventionally divided into two periods: until 1803, his single greatest influence was his brother in law George Morland; from that time, it was Rubens. From 1810 or so, Ward started to paint horses within landscapes; slightly later, he turned to very large-scale landscapes, of which Gordale Scar (Tate, London), completed in 1814 or 1815 and depicting Gordale Scar (Yorkshire) as an example of the sublime, is considered his masterpiece and a masterpiece of English Romantic painting.
Ward devoted much of the period 1815-21 to the painting of a gigantic work titled Allegory of Waterloo (now lost); this neither was much praised nor brought in the revenue Ward had hoped for. The experience may have embittered him, and the deaths of his first wife and a daughter were among other tragedies. Like many artists of the time, Ward sought commissions from wealthy gentry of their favorite horses, their favorite hunting dogs or their children.
One such family that Ward painted and drew repeatedly, and whom he counted among his friends, were the Levett family of Wynchnor Park, Staffordshire. One of Ward's best-known portraits was his Theophilus Levett hunting at Wychnor, Staffordshire of 1817. Another was Ward's 1811 painting entitled The Reverend Thomas Levett and his favourite dogs, cock-shooting. Ward also painted a group portrait of three Levett children — John, Theophilus and Frances Levett.