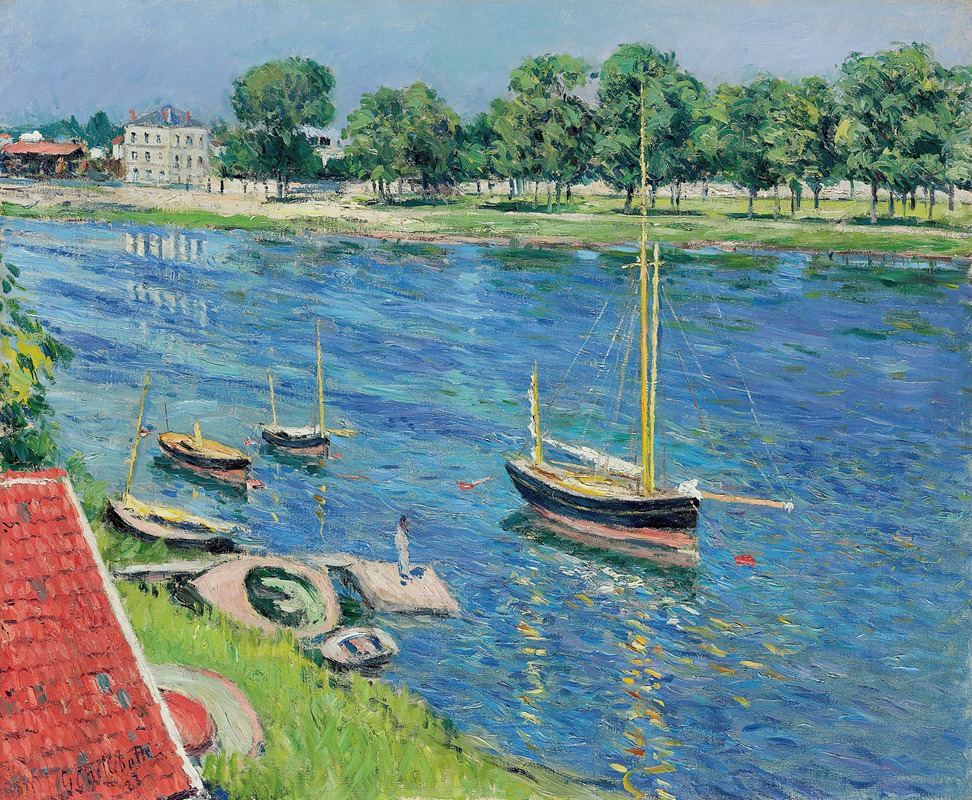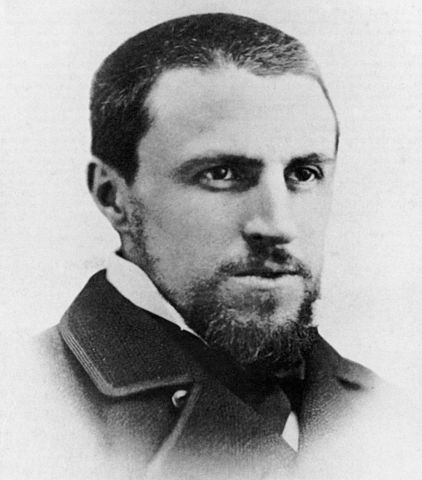 About the Artist
Gustave Caillebotte was a French painter who was a member and patron of the Impressionists, although he painted in a more realistic manner than many others in the group. Caillebotte was noted for his early interest in photography as an art form.
Gustave Caillebotte was born on 19 August 1848 to an upper-class Parisian family living in the rue du Faubourg-Saint-Denis.
Caillebotte earned a law degree in 1868 and a license to practice law in 1870, and he also was an engineer. Shortly after his education, he was drafted to fight in the Franco-Prussian war, and served from July 1870 to March 1871 in the Garde Nationale Mobile de la Seine.
After the war, Caillebotte began visiting the studio of painter Léon Bonnat, where he began to study painting seriously. He developed an accomplished style in a relatively short time and had his first studio in his parents' home. In 1873, Caillebotte entered the École des Beaux-Arts, but apparently did not spend much time there. He inherited his father's fortune in 1874 and the surviving sons divided the family fortune after their mother's death in 1878. Gustave and his brother sold the Yerres estate and moved into an apartment in the Boulevard Haussmann in Paris.
Around 1874, Caillebotte had met and befriended several artists working outside the Académie des Beaux-Arts, including Edgar Degas and Giuseppe de Nittis, and attended (but did not participate in) the first Impressionist exhibition of 1874. The "Impressionists" – also called the "Independents", "Intransigents", and "Intentionalists" – had broken away from the academic painters showing in the annual Salons.
Caillebotte made his debut in the second Impressionist exhibition in 1876, showing eight paintings, including, Les raboteurs de parquet (The Floor Scrapers) (1875), his earliest masterpiece. Its subject matter, the depiction of labourers preparing a wooden floor (thought to have been that of the artist's own studio) was considered "vulgar" by some critics and this is the probable reason for its rejection by the Salon of 1875. At the time, the art establishment deemed only rustic peasants or farmers acceptable subjects from the working class. The painting is now at the Musée d'Orsay in Paris. A second version, in a more realistic style resembling that of Degas, also was exhibited, demonstrating Caillebotte's range of technique and his adept restatement of the same subject matter.