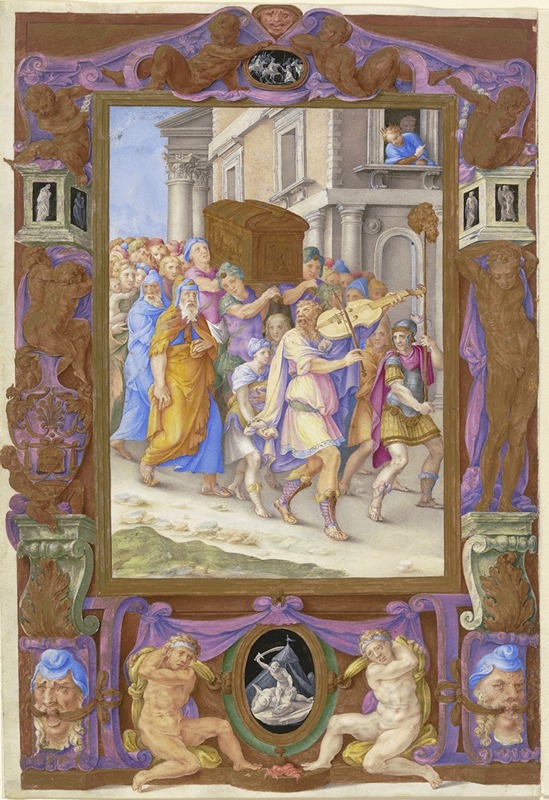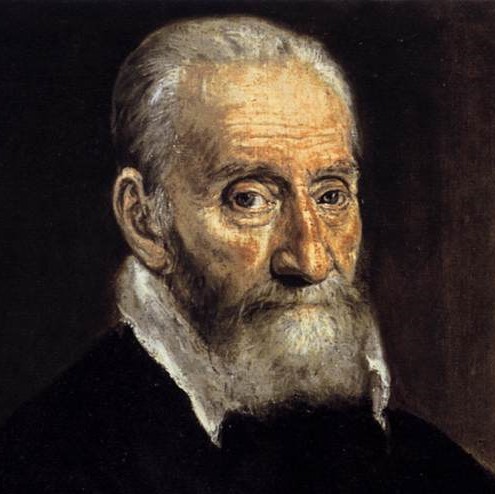 About the Artist
Giorgio Giulio Clovio or Juraj Julije Klović was an illuminator, miniaturist, and painter born in the Kingdom of Croatia, who was mostly active in Renaissance Italy. He is considered the greatest illuminator of the Italian High Renaissance, and arguably the last very notable artist in the long tradition of the illuminated manuscript, before some modern revivals.
Giulio Clovio was born in Grižane, a village in Kingdom of Croatia (today's Croatia), He came from a Croatian family. and he is known as Clovio Croata.
It is not known where he had his early training, but he may have studied art with monks at Rijeka of Novi Bazar when he was young.
He moved to Italy at age 18 and entered the household of Cardinal Marino Grimani where he was trained as a painter. Between 1516 and ca 1523 Clovio may have lived with Marino in the residence of the latter's uncle Cardinal Domenico Grimani in Rome. Clovio studied under Giulio Romano during this early period.
He also studied under Girolamo dai Libri.
While a protégé of Cardinal Domenico Grimani, Clovio engraved medals and seals for him, as well as the Grimani Commentary Ms., an important early illuminated book (now Sir John Soane's Museum, London).
By 1524 Clovio was at Buda, at the Hungarian court of King Louis II, for whom he painted the "Judgment of Paris" and "Lucretia". After Louis' death in the Battle of Mohács, Clovio travelled to Rome where he continued his career.
After 1527 he visited several monasteries of the Canons Regular of St. Augustine. In 1534 Clovio returned to the household of Cardinal Marino Grimani. A year later Clovio may have followed Marino when the latter was appointed as a papal legate to Perugia, where Clovio is thought to have worked on illustrations for the Soane Manuscript written by Marino Grimani around that time. Clovio likely returned to Rome by the end of 1538 when he is known to have met with the writer Francisco de Hollanda.
Clovio later became a member of the household of Alessandro Farnese with whom he would be associated until his death. It was during his time with Farnese that Clovio created one of his masterpieces, the Farnese Hours. Other well-known works from this period include the illustrations for the Towneley Lectionary.
From 1551 to 1553 Clovio is known to have worked in Florence. During this time he painted a miniature of Eleanor of Toledo (England, Walbeck Abbey, Private Collection).
Clovio was a friend of the much younger El Greco, the celebrated Greek artist from Crete Heraklion, who later worked in Spain, during El Greco's early years in Rome. Greco painted two portraits of Clovio; one shows the four painters whom he considered as his masters; in this Clovio is side by side with Michelangelo, Titian, and Raphael. Clovio was also known as Michelangelo of the miniature. Books with his miniatures became famous primarily due to his skilled illustrations. He was persuasive in transferring the style of Italian high Renaissance painting into the miniature format.
Pieter Bruegel the Elder was a personal friend of Giulio Clovio, and stayed with Clovio in Rome during his Italian trip of 1553. Breugel executed a small medallion depicting ships in a storm on a Clovio miniature of the Last Judgment (New York Public Library), but the six Bruegels mentioned in Clovio's will have all disappeared.
More Artwork by Giulio Clovio