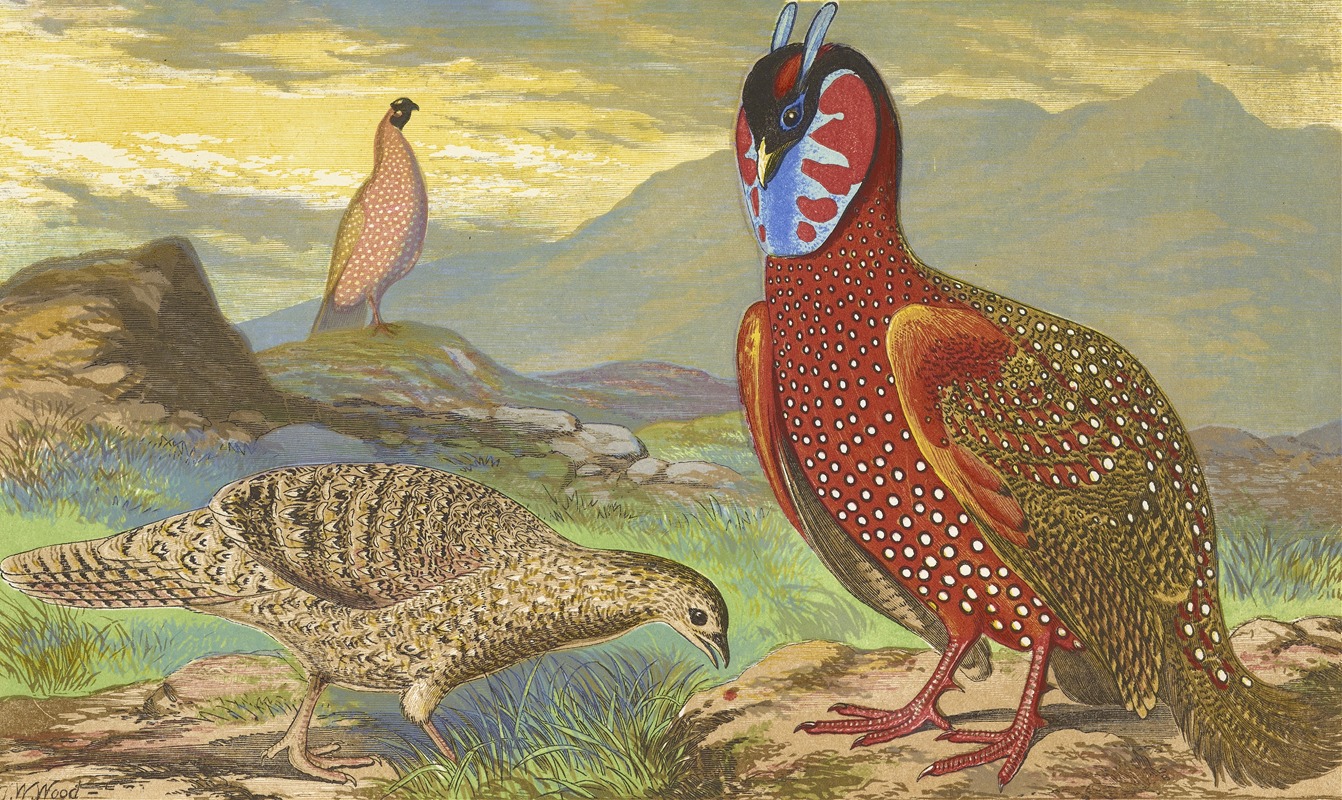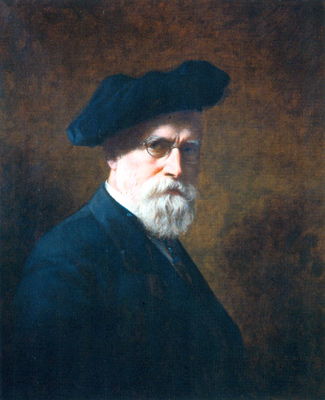 Thomas Waterman Wood was an American painter born in Montpelier, Vermont.
Thomas Waterman Wood's father, John Wood, came to Montpelier from Lebanon, New Hampshire in 1814. The Wood family was of Puritan descent, and it was from Lebanon that John Wood, the father of the artist, married his wife Mary Waterman.
During Wood's youth, Montpelier was not likely to inspire a man to paint. It was a small town of practical people, lacking in the means of art culture and instruction in art. The hills and valleys, however, were beautiful, filled at all seasons with a wonderful light, and these had and continued to have for Wood an inspiration and influence throughout his life.
When fortune permitted, Wood went to Boston and studied for a short time in the studio of Chester Harding, a portrait painter.
It may be that his reputation as an artist will rest upon his figure pictures, although his very numerous portrait paintings involved much of the effort of his life and are most certainly characterized but simple and strong composition, great technical execution and a masterful use of colors. It may also follow that he will yet achieve his most memorable honors from the interpretations which he has made of great paintings, but from the stand point of those whose minds and hearts are won by considerations of local history the highest interest will be assigned to works in which Wood included characters from his native place.
More Illustrations in Book: Curiosities of Ornithology (View all 10)