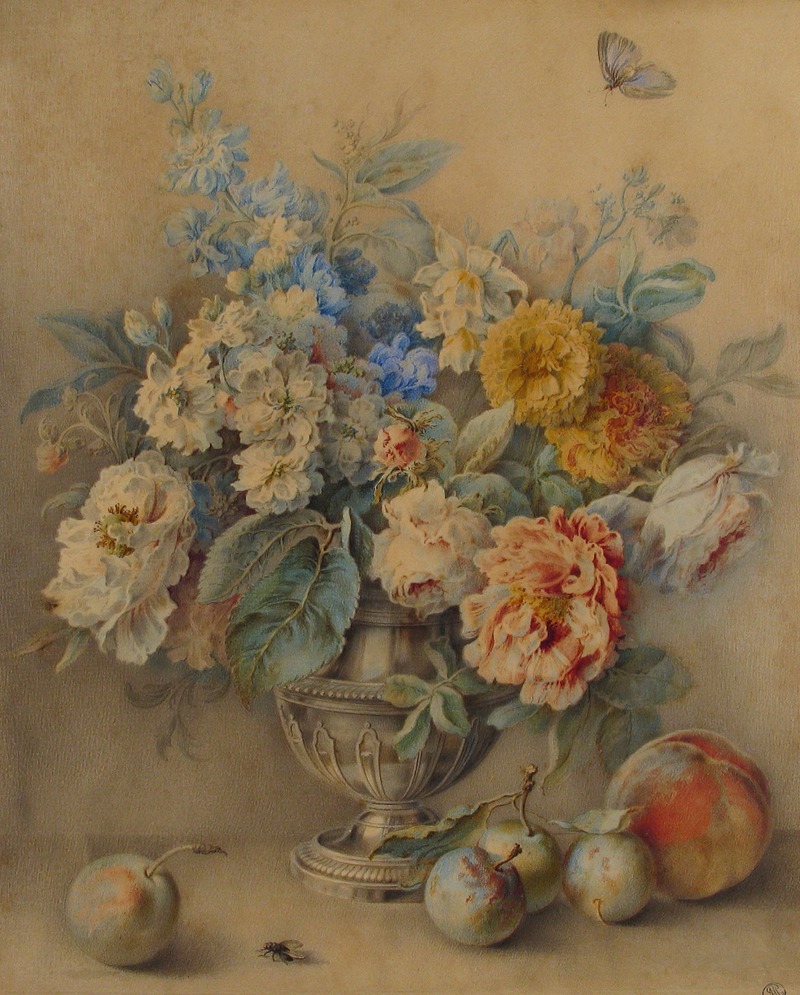 Jacques André Portail, who spent much of his career as an art administrator in varied capacities, is remembered today for his delicate chalk drawings. Little is known of his training; an architectural engineer's son, he probably first studied in his native Brest. In 1738 Portail was appointed designer to the king and soon became a familiar face at Versailles.
Within a few years his duties grew to include responsibility for the royal maps and paintings, overseeing the Salon exhibitions, and managing the copying studio. He also undertook the decoration of all the Louvre's public rooms. To show their appreciation, the Académie Royale elected Portail a member in 1746 and gave him the title "painter of flowers and fruits." Unfortunately, most of his still lifes have disappeared. He also painted portraits and landscapes and made engravings.
In red chalk alone or with black chalk, sometimes heightened with white, Portail drew landscapes and made studies of faces and forms. Jean-Antoine Watteau inspired his subtle use of chalks, while Jean-Baptiste-Siméon Chardin influenced the somewhat contemplative side of his art.