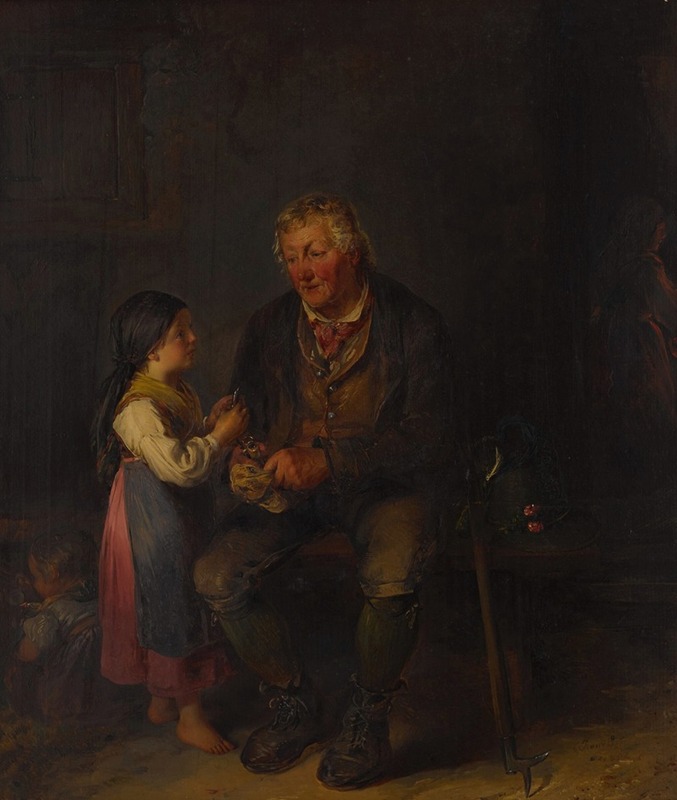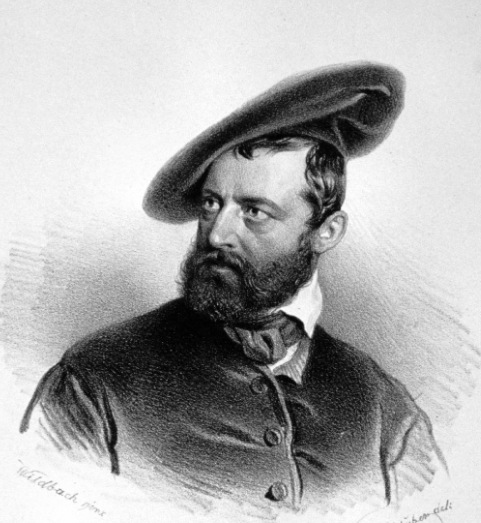 Johann Matthias Ranftl rose to prominence for his remarkably realistic paintings of dogs, to which he owed his nickname "Raffael the Dog".
The painter and lithographer Johann Matthias Ranftl enrolled at the Vienna University of Applied Arts in 1817, where he was taught by Johann Baptist Lampi and Anton Petter. He travelled to Switzerland on a study trip in 1819, and from there to Germany. Inspired by his new impressions, he turned increasingly to landscape painting. He continued his university studies under the German painter Johann Peter Krafft on his return to Vienna.
He used his instruction in historical painting to gradually develop a remarkable ability to depict character in his portraits.
His first participation in a University exhibition was in 1826, to which he contributed two works, a portrait in the historical painting. In 1826, Ranftl spent time in St Petersburg and Moscow, where he even received access to the Royal Court. He was kept very busy during his period in Russia, receiving numerous commissions for portraits. He also completed a series of illustrations on Pushkin's Eugen Onegin. On his return to Vienna, Ranftl produced altar paintings and 15 portraits of the King for the Hall of Counties in Varaždin (today Croatia). He travelled to London for three months in 1838 on the invitation of Paul III Anton, Prince Esterhazy.
Gripped by the passion for England that held all of Europe its thrall at the time, Ranftl used this sojourn for an in-depth study of the country's art. Above all the works by his fellow painter Edwin Landseer, with whom he shared a love of dogs, left a lasting effect on Ranftl's creative oeuvre. From then on, dogs were either incorporated in his genre paintings or even featured as their principal motif.
Ranftl became a member of the Vienna University of Applied Arts in 1849. He died near the river Ruhr in 1854, aged 49.