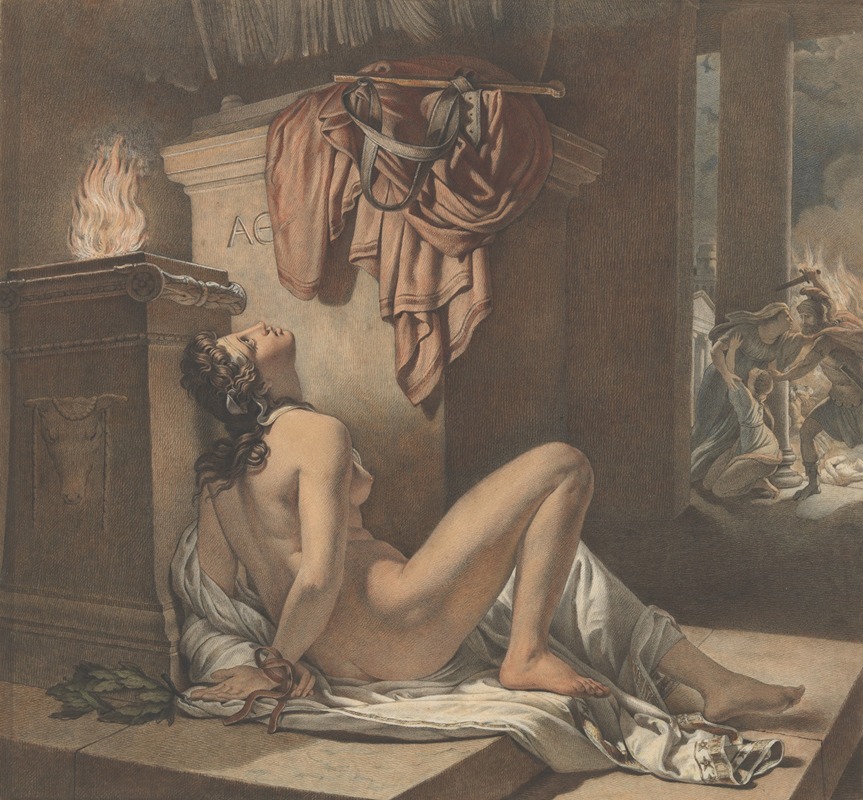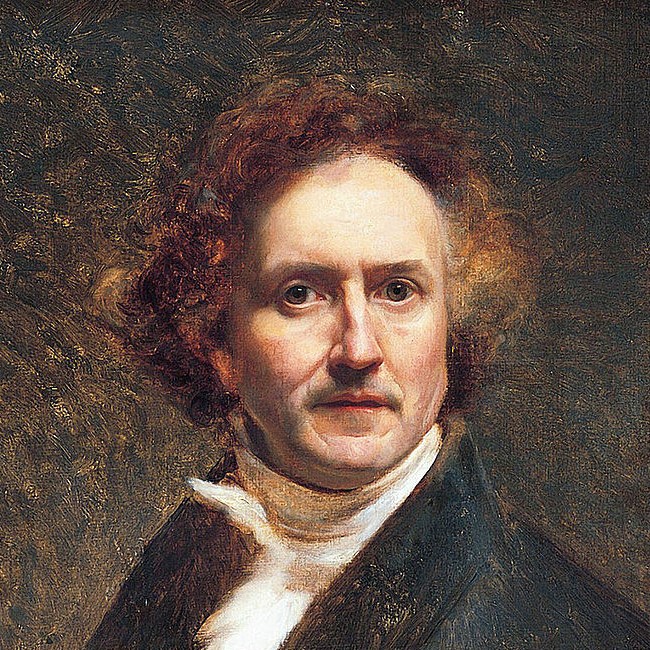 Jerome-Martin Langlois was a French Neoclassical painter.
He was born in Paris. He received his training in the studio of Jacques-Louis David, the leading Neoclassical French painter, and became one of his favorite students. The two artists worked together on several important paintings, including Napoleon crossing the Alps (now at the Kunsthistorisches Museum in Vienna), in which Langlois painted the horse, and Leonidas at Thermopylae (Musee du Louvre, Paris).
Langlois won the second prize at the Prix de Rome in 1805 and the first prize in 1809, moving to Rome in the 1810s. A preparatory drawing of the painting that granted him the first place (Priam aux pieds d'Achilles) is in the collection of the Musee Magnin in Dijon, France. Since 1806 he regularly exhibited at the Salon (Paris) until 1837, winning the second prize in 1817 and first prize in 1819. In 1822, he became a Knight of the Legion of Honour. In 1824 he was in Brussels, where he painted the portrait of Jacques-Louis David, which was exhibited in 1831. He was nominated member of the Académie des Beaux-Arts. He died in Paris in 1838.