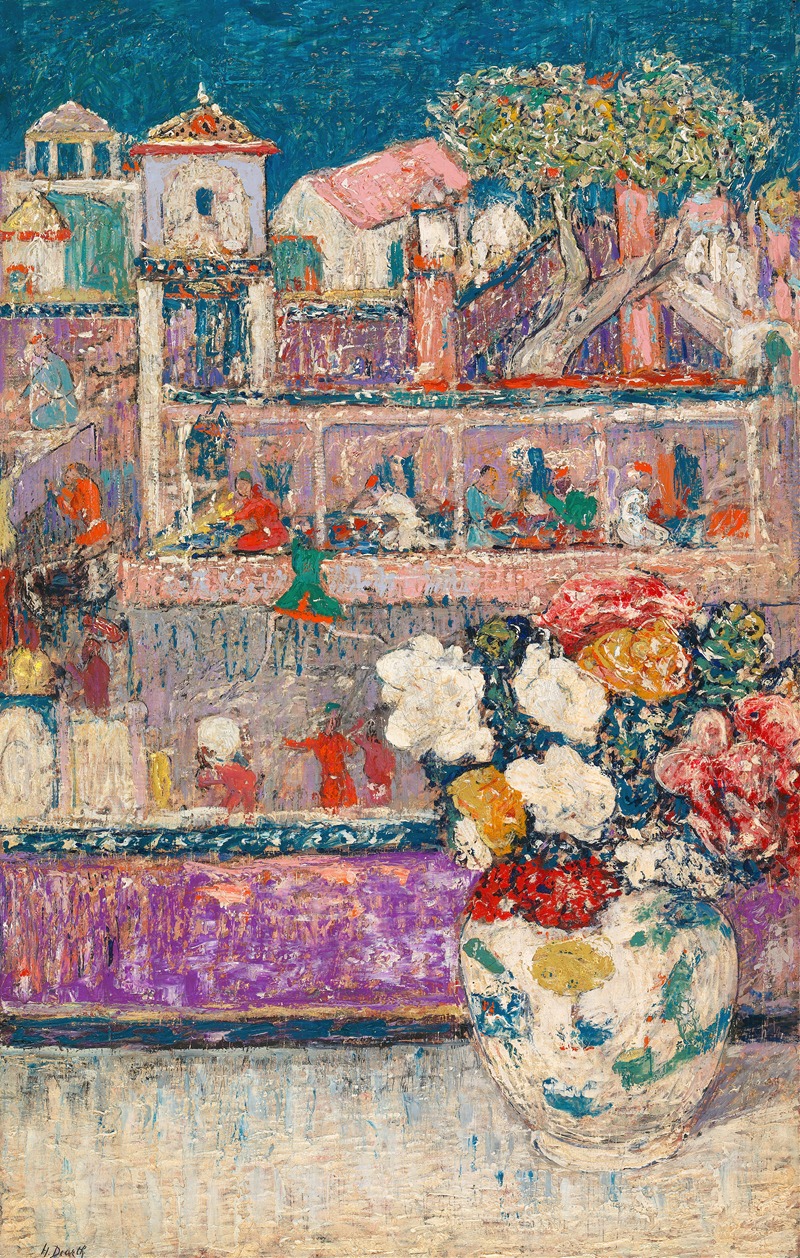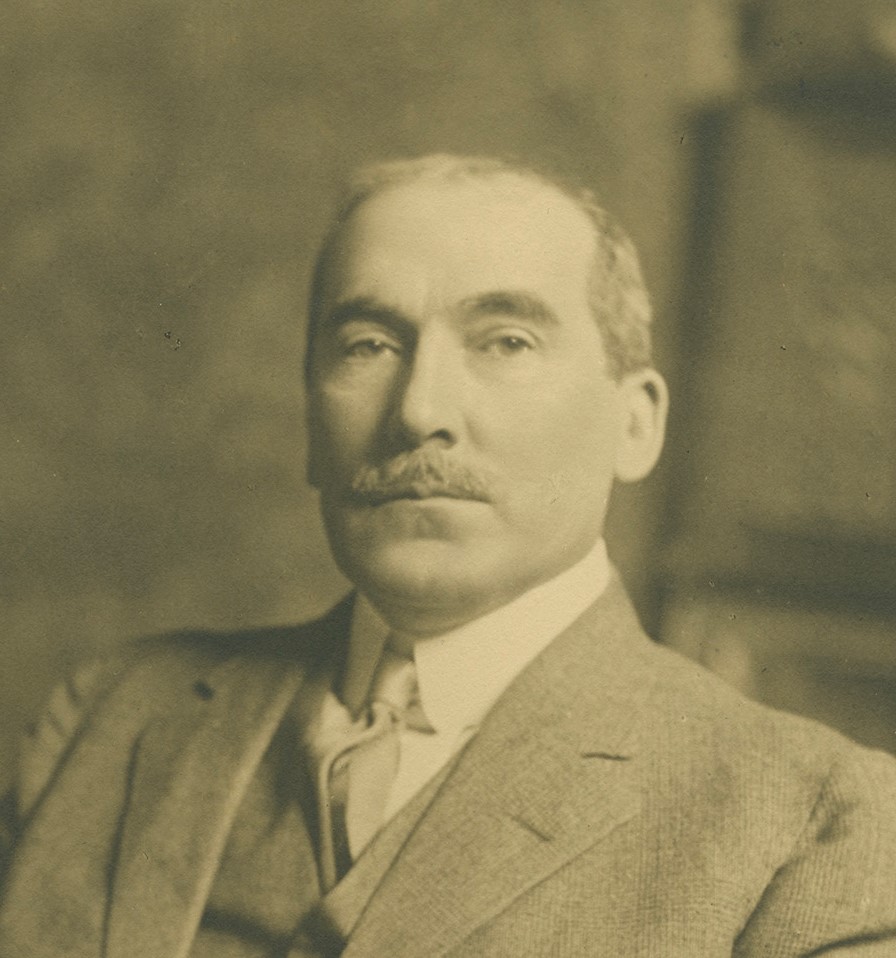 About the Artist
Henry Golden Dearth was a distinguished American painter who studied in Paris and continued to spend his summers in France painting in the Normandy region. He would return to New York in winter, and became known for his moody paintings of the Long Island area. Around 1912, Dearth changed his artistic style, and began to include portrait and still life pieces as well as his paintings of rock pools created mainly in Brittany. A winner of several career medals and the Webb prize in 1893, Dearth died suddenly in 1918 aged 53 and was survived by a wife and daughter.
Born on April 22, 1864 in Bristol, Rhode Island, Henry Golden Dearth was the youngest of five children of John Willis and Ruth Marshall Dearth. His father was connected with the whaling business and was an artillery officer during the civil war. He was also a talented musician and provided favorable influences to the development of Henry's talent. His grandfather was a commander in the United States Navy during the War of 1812. At the age of 15, his family moved to Waterbury, Connecticut, where he entered the employ of Brown & Brothers, and was afterward for a time connected with the Waterbury Clock company. Dearth's passionate love for art led him to eventually devote himself solely to the study of painting. He entered the studio of portrait painter Horace Johnson for three months before he went to Paris and studied in the atelier of Ernest Hébert and Aimé Morot at L'Ecole des Beaux Arts.
Returning to the United States in 1888, Dearth established himself with a debut exhibition of landscape at the National Academy of Design. In 1889 he exhibited for the first time with the more progressive Society of American Artists. In 1893 he was awarded the Webb prize for works by an artist under the age of 40. In 1902 he opened his studio at 18 E. 40th Street in New York and started to return to spend his summers in Normandy, the region that first attracted him to landscape painting. He had a house and studio at Montreuil-sur-Mer, in the Pas-de-Calais, on the English Channel coast, where he worked several months each season. He married Cornelia Van Rensselaer Vail, the younger sister of Anna Murray Vail, on 26 February 1896 and they had one daughter Nina Van Rensselaer Dearth.
Dearth's career can be divided into two periods. Before 1912, he was a tonalism painter and is considered part of the American Barbizon school. Spending most of his time in France, he was naturally fond of the picturesque country, and many of his subjects were found near Boulogne and Montreuil-sur-Mer. These early works show a marked indifference to detail, a somewhat limited palette and a preference for a low key. In art critic Charles Buchanan's words, Dearth was more or less repainting Barbizon, but was "inexpressively exquisite" and "a supreme gentleman of aethetics".
After 1912, he altered his technique and painted with broken colors, changing his subjects from the moody landscapes of Long Island and Montreuil to still life and figurative subjects in a style reminiscent of Adolphe Monticelli. Such a style change was marked by his request to the Metropolitan Museum of Art in 1915 to replace his earlier work with his recent figure painting. Although his late works include portraits and genre subject, his most numerous works of this period were paintings of rock pools in Brittany. The canvases were highly colored; the pigment thickly applied with impressive decorative effect of the compositions. In his final days, Dearth frequently used objects from his substantial collection of Gothic, Renaissance, and Eastern artifacts as his subjects or as backgrounds. His final pictures incorporated important Japanese screens, early Chinese paintings, and stone carvings of the Wei period in still life arrangements or as backgrounds for some finely modeled figures.
Henry Golden Dearth died of a heart attack on March 27, 1918 at his home at 116 E. 63 Street, New York city.
More Artwork by Henry Golden Dearth
More Artwork by Henry Golden Dearth