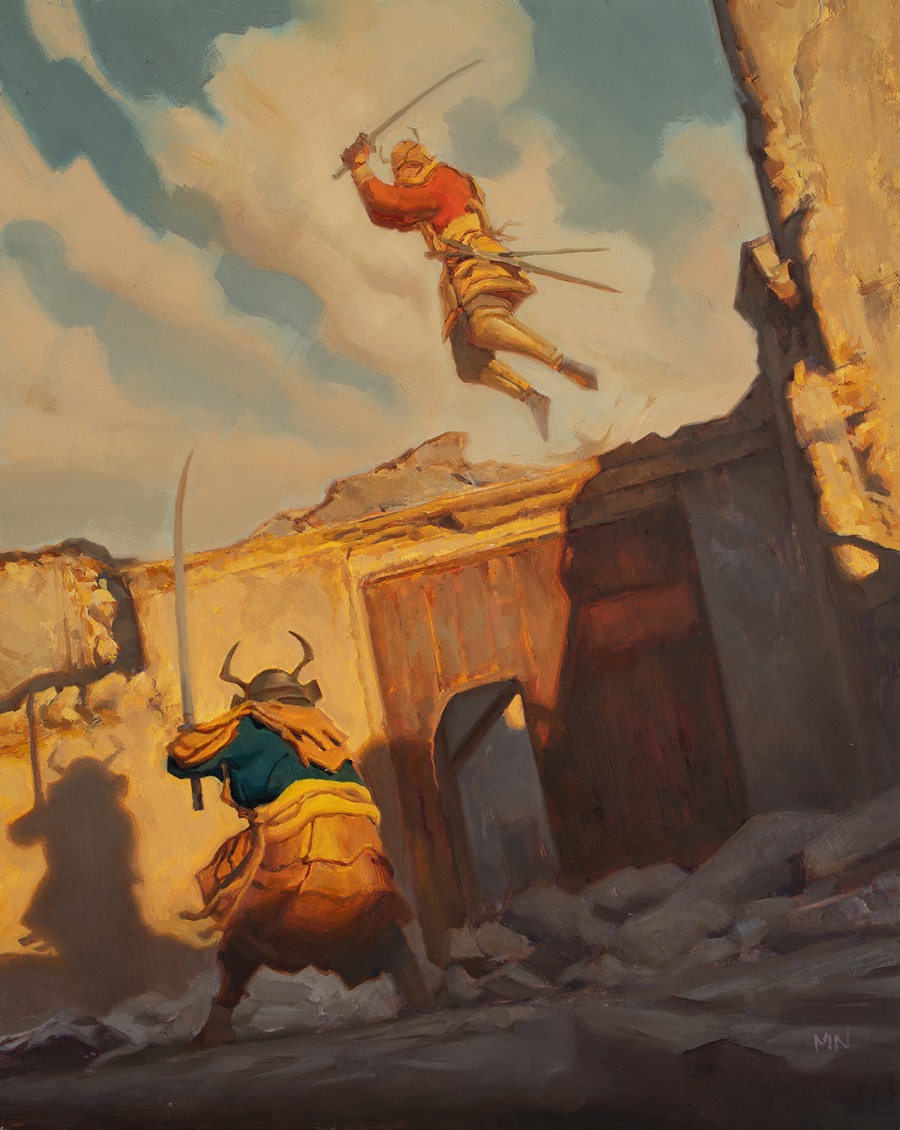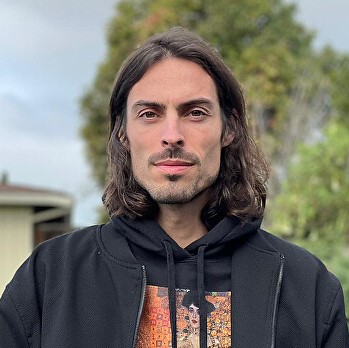 About the Artist
Mathieu Nozieres was born in Grenoble, France in 1988. Growing up as a free-spirited and inquisitive individual, Mathieu soon discovered his love for comic arts and drawing, naturally. It was his most interesting way to spend time, observing and experiencing the world, telling stories through his drawing. Graduating from the St. Lucas School of arts in Belgium at a young age, and armed with a basic comic drawing background, Mathieu then pursued and graduated with a Masters degree in fine arts (painting) in Belgium in 2012.
His oil paintings develops around the interest he has for mankind and the world, his topics often feature protagonists accompanied by a horse or a bird, symbolising a certain kind of freedom that surges within our desires. Mathieu's artworks are often inspired by Jean Giraud (comics), Rubens, Delacroix and Géricault (painting) and Rimbaud (poetry). Combined with a certain sense for contemporary themes, Mathieu has cherished the opportunity to bring forward the lust for the co-existence between past and present, imbuing a lingering continuity in his artworks.
Mathieu has also began to specialize his art experience and culture by teaching European art across countries like China, Belgium, France and Morocco for the last 5 years. His extensive travel has enriched his creative viewpoint and experiences, extending his main field of exploration, reflection and experimentation in his artworks.
Mathieu's paintings have been selected for showcase throughout France, Belgium, Austria, Germany, England, Netherlands and China, including his solo exhibition "Nouvelles peintures" in La Louve Gallery, Belgium; Mobil'Art 2019; the 9th Biennale of Contemporary Arts, Belgium, and Art Karlsruhe with Galerie Charron, Germany. His works also have won several awards.