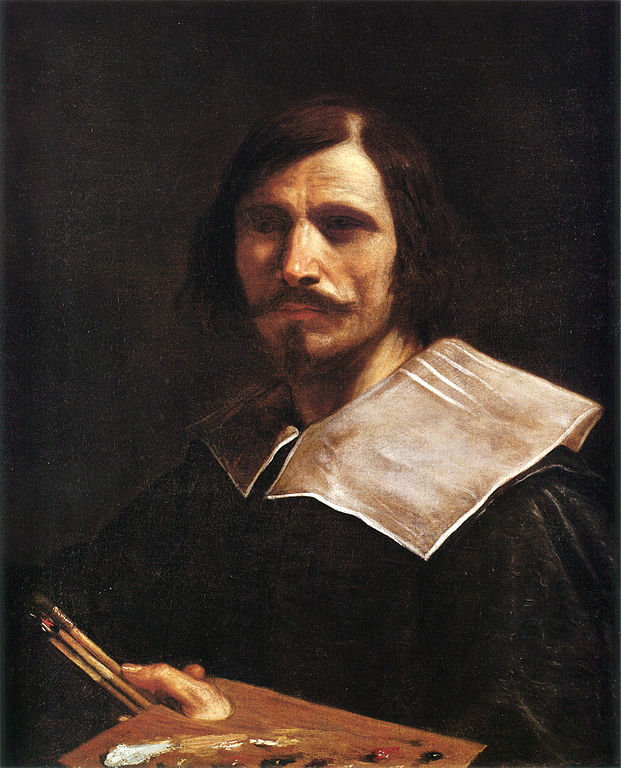 About the Artist
Giovanni Francesco Barbieri better known as Guercino, was an Italian Baroque painter and draftsman from Cento in the Emilia region, who was active in Rome and Bologna. The vigorous naturalism of his early manner contrasts with the classical equilibrium of his later works. His many drawings are noted for their luminosity and lively style.
He was born into a family of peasant farmers in Cento, a town in the Po Valley mid-way between Bologna and Ferrara. Being cross-eyed, at an early age he acquired the nickname by which he is universally known, Guercino meaning 'squinter'. Mainly self-taught, at the age of 16, he worked as apprentice in the shop of Benedetto Gennari, a painter of the Bolognese School.
Guercino was remarkable for the extreme rapidity of his executions: he completed no fewer than 106 large altarpieces for churches, and his other paintings amount to about 144. He was also a prolific draftsman. His production includes many drawings, usually in ink, washed ink, or red chalk. Most of them were made as preparatory studies for his paintings, but he also drew landscapes, genre subjects, and caricatures for his own enjoyment. Guercino's drawings are known for their fluent style in which "rapid, calligraphic pen strokes combined with dots, dashes, and parallel hatching lines describe the forms". Guercino continued to paint and teach until his death in 1666, amassing a notable fortune.