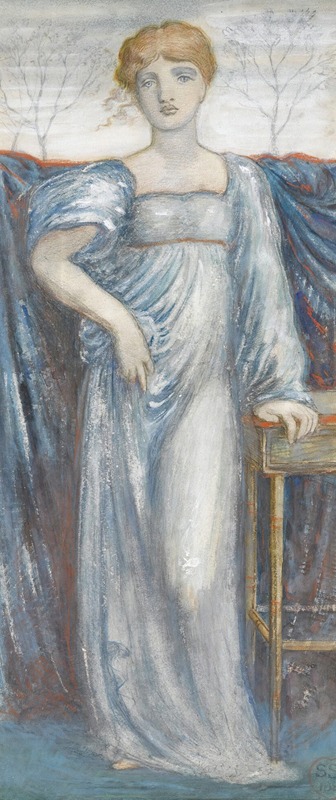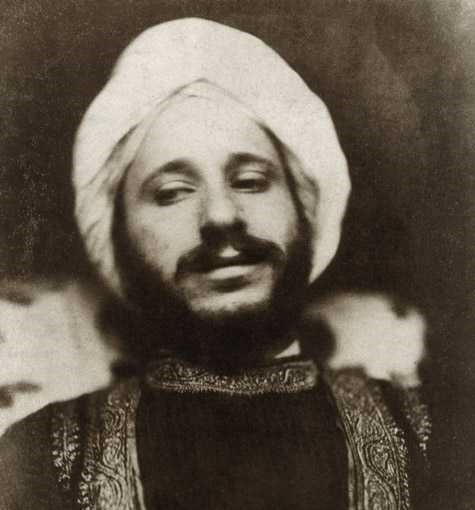 Simeon Solomon was an English painter associated with the Pre-Raphaelites who was noted for his depictions of Jewish life and same-sex desire.
Solomon was born into a prominent Jewish family. He was the eighth and last child born to merchant Michael (Meyer) Solomon and artist Catherine (Kate) Levy. Solomon was a younger brother to fellow painters Abraham Solomon (1824–1862) and Rebecca Solomon (1832–1886).
Born and educated in London, Solomon started receiving lessons in painting from his older brother around 1850. He started attending Carey's Art Academy in 1852. His older sister first exhibited her works at the Royal Academy during the same year.
As a student at the Royal Academy Schools, Solomon was introduced through Dante Gabriel Rossetti to other members of the Pre-Raphaelite circle, as well as the poet Algernon Charles Swinburne and the painter Edward Burne-Jones in 1857. His first exhibition was at the Royal Academy in 1858. He continued to hold exhibitions of his work at the Royal Academy between 1858 and 1872. In addition to the literary paintings favoured by the Pre-Raphaelite school, Solomon's subjects often included scenes from the Hebrew Bible and genre paintings depicting Jewish life and rituals. His association with Swinburne led to his illustrating Swinburne's controversial novel Lesbia Brandon in 1865.