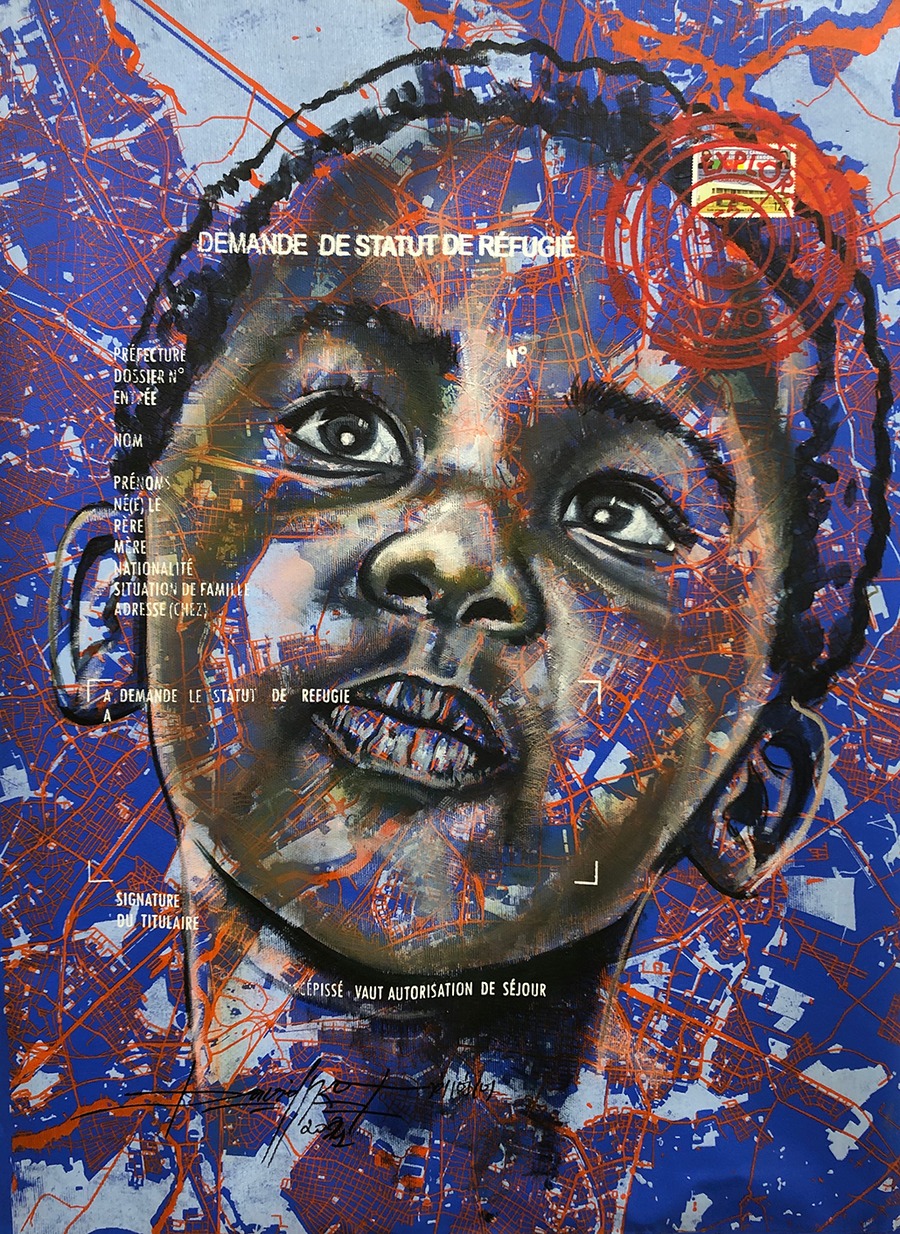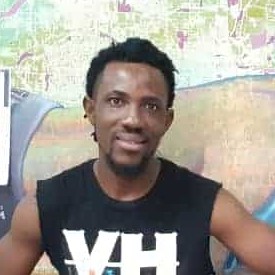 Jean David Nkot was born in 1989 in Douala, Cameroon, where he lives and works.
After painting for his A-levels at the Institute of Artistic Training of Mbalmayo (IFA), he joined the Institute of Fine Arts Foumban where he obtained a degree in drawing and painting. Throughout his training in the fine arts of Foumban, he received several artist distinctions (Best sculptor, installer and painter). In 2017, he joined the « Post-Master » Moving Frontiers, organised by the National School of Arts of Paris-Cergy (France), on the theme of borders. Conscious of what his elders can bring him, he is frequently in the workshops of Hervé Youmbi, Salifou Lindou, Jean Jacques Kanté, Pascal Kenfack and Ruth Belinga.
Jean David Nkot's work depicts the human condition. He used to focus on the theme of migration, however since 2020, his interest was on the exploitation of raw materials in Africa and the economical and political stakes underneath. He sheds light on the sufferings the bodies have to go through in order to answer to contemporary needs in technological goods within a capitalistic system. He shows how financial interests predominate and take over life itself including humans and nature.
Within his work, Nkot compensates for the lack of visibility and recognition of those who work in the shadows. By giving them the status of contemporary icons, he invites us to rethink our economic model to protect 'man' and the planet together. A deep sensitivity to humanity has never ceased to exist in his work, ecology is a new component in the work of this painter regarding the human condition. Nkot reminds us that man cannot be considered independent from their environment and that the protection of one comes with the conservation of the other.
Through his art, Jean David Nkot wants everyone to understand the reality of what happens in different territories - he aims to shake the conscience and encourage people to react. While his work challenges this narrative, his work also conveys hope; it is an invitation to go beyond despite our differences and be inspired by other stories and life trajectories.