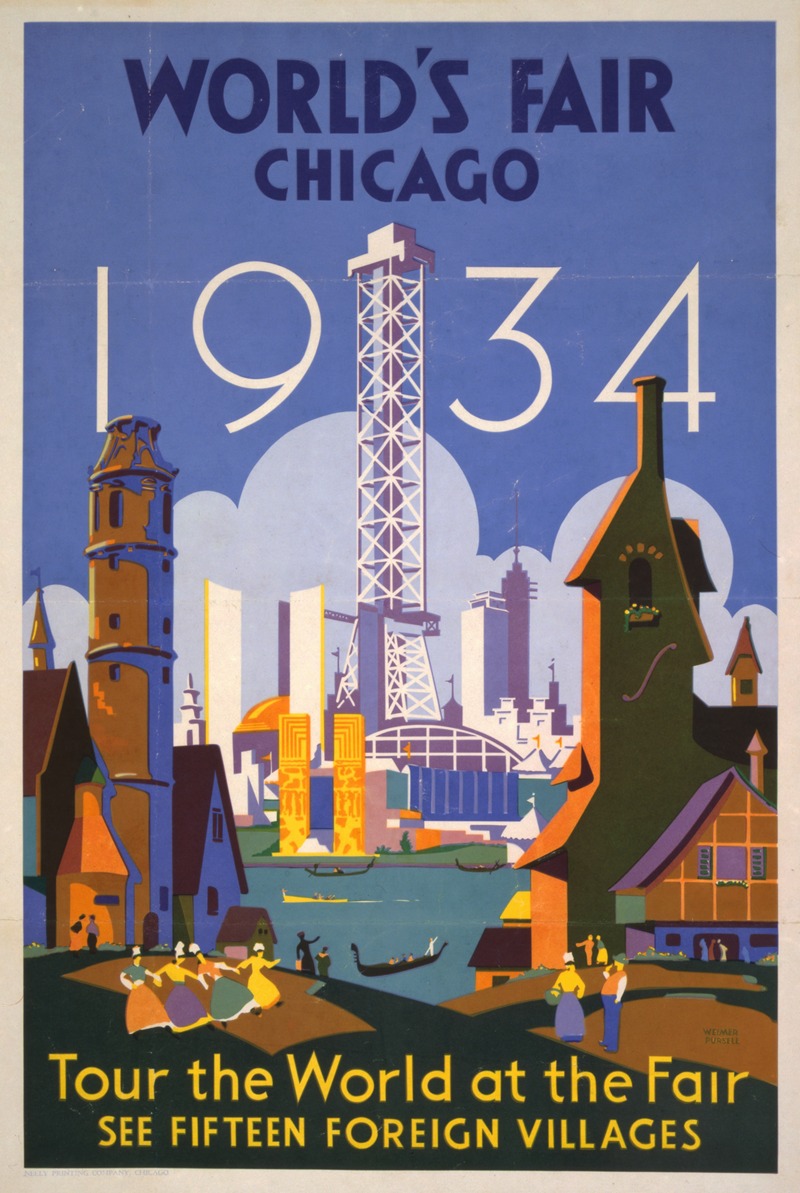 About the Artist
Born in Tennessee, Pursell had no artistic training until the late 1920s when he moved to Chicago and enrolled at the city's prestigious Art Institute. He financed the completion of his studies through his work as a package designer and billboard artist.
His successful career as a freelance illustrator began when he was commissioned by some of the most prestigious American magazines (Life, Redbook, Town & Country, Forbes and Newsweek).
He also designed posters for some of the country's largest companies including American Airlines, Winchester Rifles, Coca-Cola as well as for the 1933 Chicago World's Fair.
He also designed propaganda posters for the government's war effort (most memorably "When you ride Alone you Ride with Hitler!").