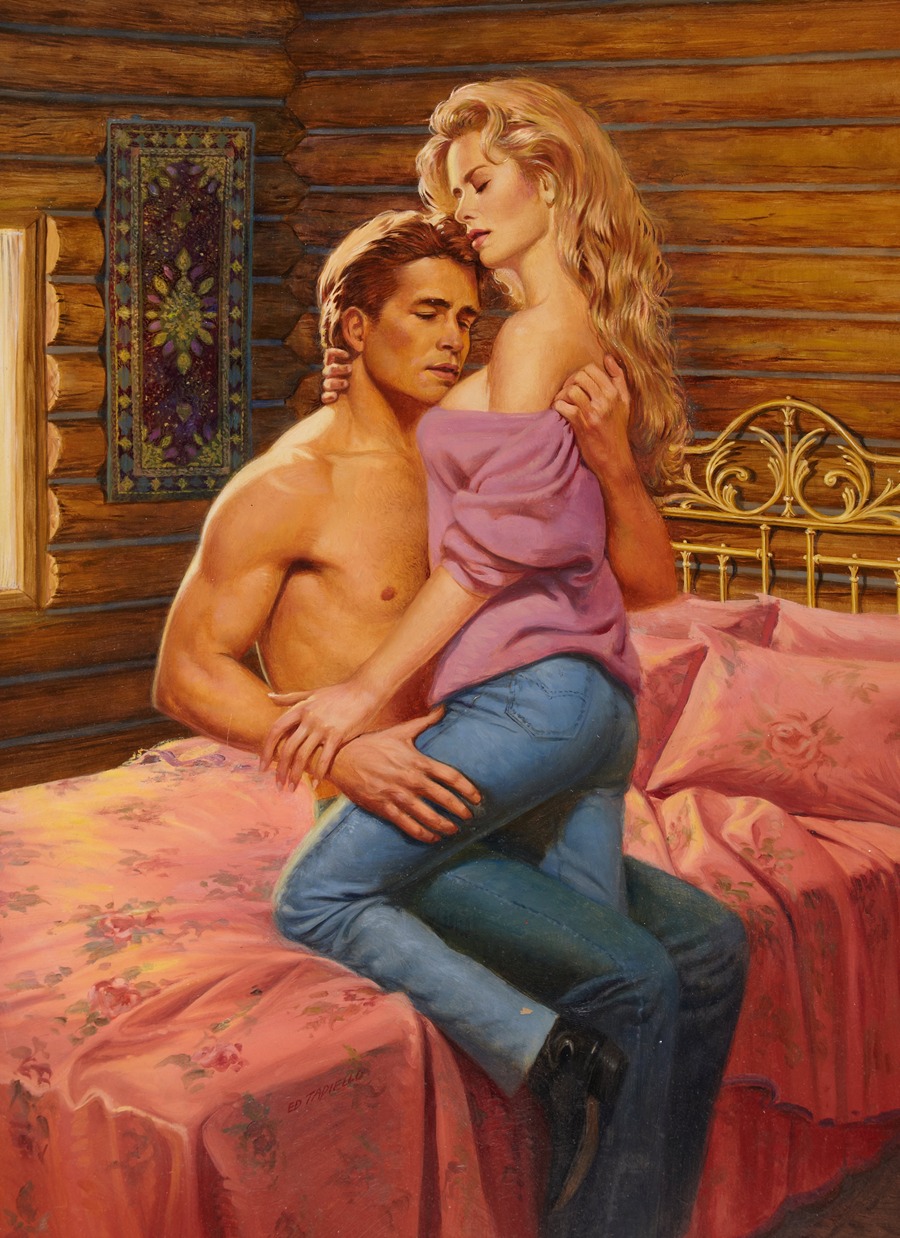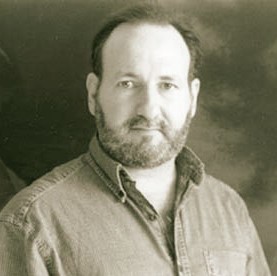 Edward Tadiello has been a part of the art industry for over thirty years. He has worked in a wide variety of fields. These include fine arts, book cover illustration, scenic artwork, and film concept illustration.
In the late 1970s, Tadiello attended Pan American Art School in New York. There he studied advertising design and illustration. He learned under the tutelage of many master artists. Later, Tadiello worked as a freelancer. He created graphic design for several big-name corporations.
Into the next decade, Tadiello would branch out into other fields. In 1983 he met a designer named Len Leone Jr., whose father was a publishing creative director. Through Leone's connections, Tadiello was able to demonstrate his talents to obtain work as a book cover illustrator.
He would create around 250 book covers, mostly in the Romance genre, for Bantam, Dell, Harlequin, Scholastic, and Kensington. Tadiello also produced work for Westerns and Young Adult books. Many of his covers were for Bantam's Loveswept line, as well as several Harlequin Presents.
In the mid-2000s, after a long career as an illustrator and art director, Tadiello became a scenic artist. He entered the world of film and television.
Tadiello worked as a scenic designer for various major motion pictures. Some are "Indiana Jones and the Crystal Skull," "The Sorcerer's Apprentice," "Sherlock Holmes," and Ridley Scott's "American Gangster." His tv series work includes "The Sopranos," "30 Rock", "The Good Wife," "Ugly Betty," "Unbreakable Kimmy Schmidt," "Billions," and "Ray Donovan."