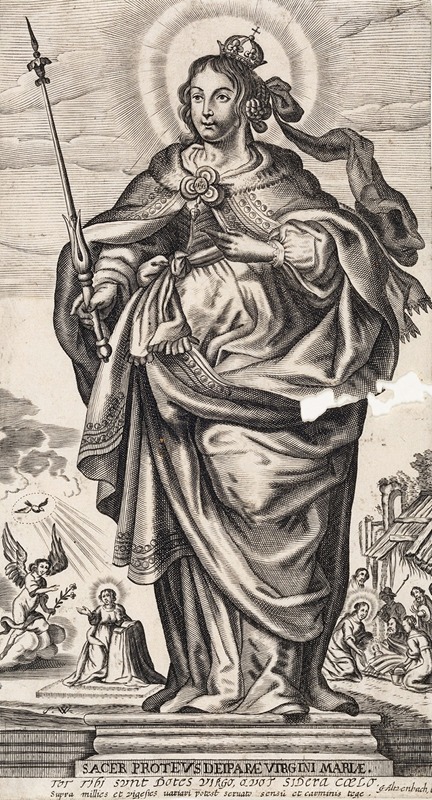 Gerhard Altzenbach was a Cologne publisher, art dealer and bookseller .
Gerhard Altzenbach was the owner of an important engraving shop in Cologne; he called himself Heiligentrucker. He lived on Maximinstrasse. Many draftsmen and engravers worked for his publishing house. He had a stall in the cloister of the Minorite monastery. The earliest known sheet by Altzenbach dates from 1612 and shows famous relics from German cathedral cities such as Cologne, Aachen and Trier. On May 28, 1612, the council granted Gerhard Altzenbach "for the special treatise that he had published in public print on cut copper pieces of the considerable, highly famous relics, such as those in our city, also available in Aachen, Trier and elsewhere, the privilege that nobody should be allowed to reprint the same treatise and copper pieces in our city without Altzenbach's prior knowledge in a period of ten years".
In 1613 he published a pictorial representation of an execution for "outrageous rogue and murderous crimes" that had been committed in Linz, Ergel, Unkel, Honneff, Königswinter, Bonn and elsewhere. From 1645 onwards he issued a "new calendar every year with this laudable city of Colln, free of the Holy Empire, the same on both sides of the next landscapes, in front of the holy patron portraits together with the councillors, the city, the mayor, the pension master and the guild coat of arms " appear.