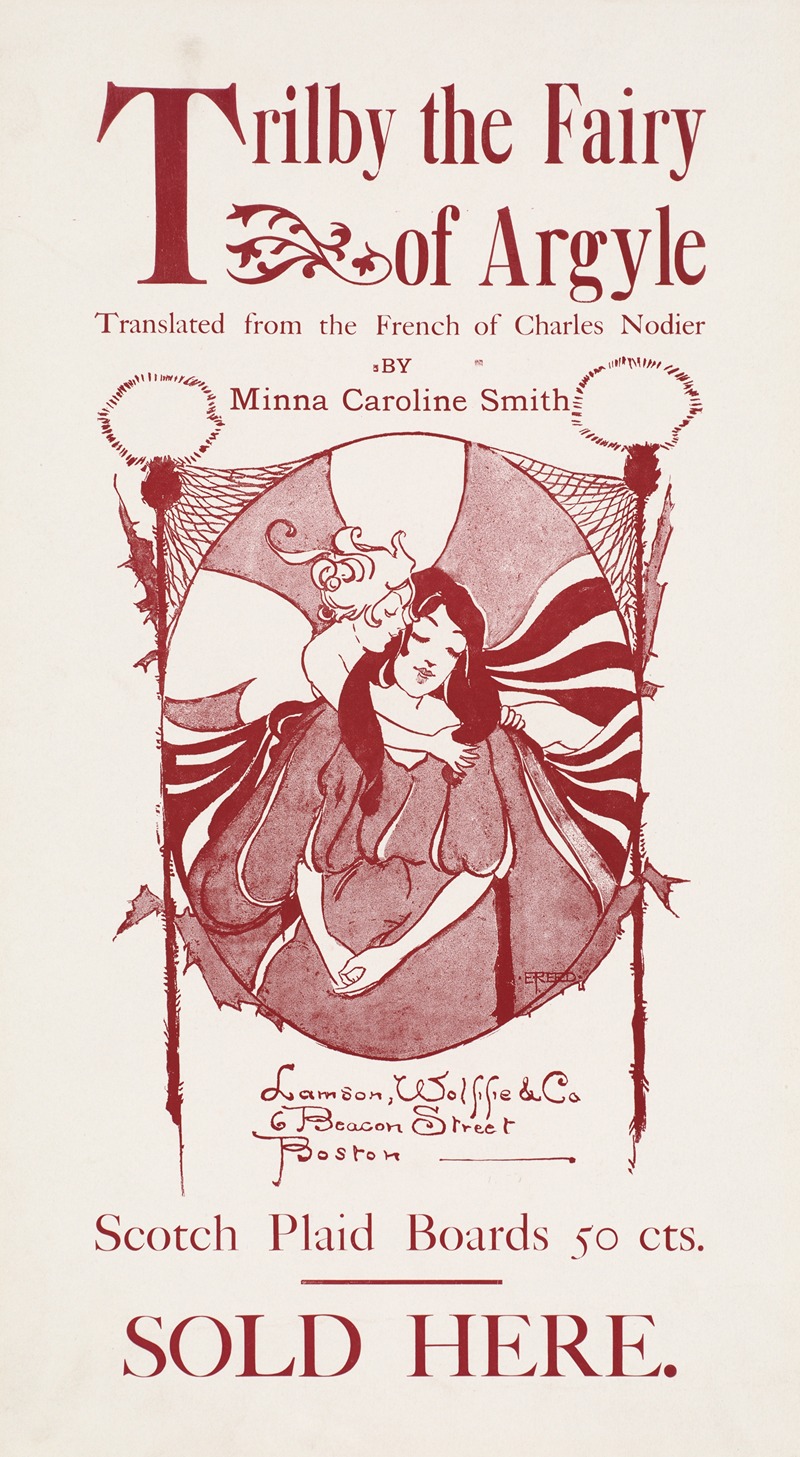 Ethel Reed was an internationally recognized American graphic artist. In the 1890s, her works received critical acclaim in America and Europe.
Ethel Reed was born in Newburyport, Massachusetts, on March 13, 1874, daughter of Edgar Eugene Reed. Her father died when she was an adolescent and Ethel and her mother went through hardships. After they moved to Boston in 1890, she studied briefly at the Cowles Art School in Boston in 1893, and after 1894 began to receive public notice for her illustrations.
In her short career, Ethel Reed achieved recognition one of the pre-eminent illustrator and poster artists of her period. She was acquainted with many important literary and artistic figures of her day, such as the writer Richard le Gallienne, the architects Bertram Goodhue and Ralph Adams Cram, and the photographer Fred Holland Day.