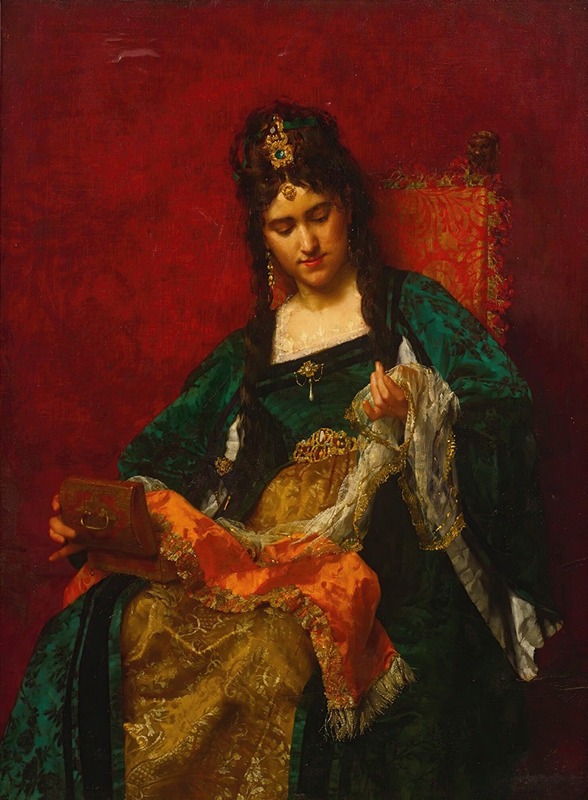 About the Artist
Emile Villa was born in Montpellier on April 25, 1836. He was one of the great portrait painters of his time, but also a caricaturist and illustrator. Emile Villa also produced genre scenes and animal paintings such as the painting "The heron", which is in Montpellier at the "Musée Fabre".
In 1861, Villa entered the Paris School of Fine Arts, a pupil of Charles Gleyre and Auguste Glaize. From 1859 to 1882, he exhibited at the Salon des Artistes Français, where he obtained distinctions, as well as at the 1889 Universal Exhibition.
His delicate subjects show Villa's love for 18th century France.
More Artwork by Emile Villa
More Artwork by Emile Villa