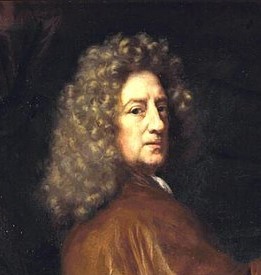 Nicolaes Maes was a Dutch painter known for his genre scenes, portraits, religious compositions and the occasional still life. A pupil of Rembrandt in Amsterdam, he returned to work in his native city of Dordrecht for 20 years. In the latter part of his career he returned to Amsterdam where he became the leading portrait painter of his time. Maes contributed to the development of genre painting in the Netherlands and was the most prominent portrait painter working in Amsterdam in the final three decades of the 17th century.
Nicolaes Maes was born in Dordrecht as the second son of Gerrit Maes, a prosperous cloth merchant and soap boiler, and Ida Herman Claesdr.
He started his career as a painter of biblical and mythological subjects, genre paintings and portraits, during the period from 1653 to c.1660. After training with a mediocre painter in his hometown, in about 1648 he went to Amsterdam, where he entered Rembrandt's studio. He remained in there for about five years, before returning to Dordrecht by December 1653. On 28 December 1653 the banns of his marriage with Adriana Brouwers, the widow of the preacher Arnoldus de Gelder, were published.
A signed and dated picture of 1653 shows that the artist had established himself as an independent artist by that year. In the middle or end of the 1650s, Maes traveled to Antwerp where he studied the work of Flemish artists such as Peter Paul Rubens, Anthony van Dyck and Jacob Jordaens. During his stay in Antwerp Maes is said to have paid a visit to Jordaens' studio and conversed with the artist at length about painting. From the 1660s he dedicated himself almost exclusively to portrait painting. He continued to live and work in Dordrecht until 1673. He was clearly successful as attested by the fact that he paid municipal taxes on capital of 3,000 and 4,000 guilders. His high social status is demonstrated by his membership of the local civic guard, in which he reached the rank of lieutenant.
Maes moved to Amsterdam in 1673 where he resided until his death. The move was likely related to the ready market for portrait specialists after the death of the leading Amsterdam portrait painters Abraham van den Tempel and Bartholomeus van der Helst. The downturn in the art market in Dordrecht and other Dutch cities as a result of the Rampjaar (Disaster Year) of 1672, which was marked by a large-scale invasion of the Dutch Republic by French and other armies, likely also played a role. Maes must have counted on his fashionable portrait paintings to attract the patronage of Amsterdam's larger population of prosperous burghers. His calculation was correct as Maes was so much in demand as a portraitist in Amsterdam that sitters considered it a favour to be given the chance to have the artist paint their portrait. The great number of portraits dating to the 1670s and 1680s are evidence of his success as a society portraitist. His pupils in Dordrecht included his stepson Justus de Gelder, Margaretha van Godewijk, Jacob Moelaert, and Johannes Vollevens.
Despite his long-term residency in Amsterdam starting from 1673, Maes never became a citizen of Amsterdam. He waited until 1688 to register with the Amsterdam Guild of Saint Luke, only after the municipality had demanded a list of members from the Guild. Maes registered with the Guild not as a 'burgher' (citizen of Amsterdam), but as a resident. During his life he achieved financial success, as at his death his estate included 11,000 guilders in cash, two houses in Dordrecht and three houses in Amsterdam.
Maes suffered from gout in the final years of his life. His wife Adriana Brouwers was buried in the Oude Kerk, Amsterdam on 14 March 1690. On 24 December 1693 he was buried alongside his wife.