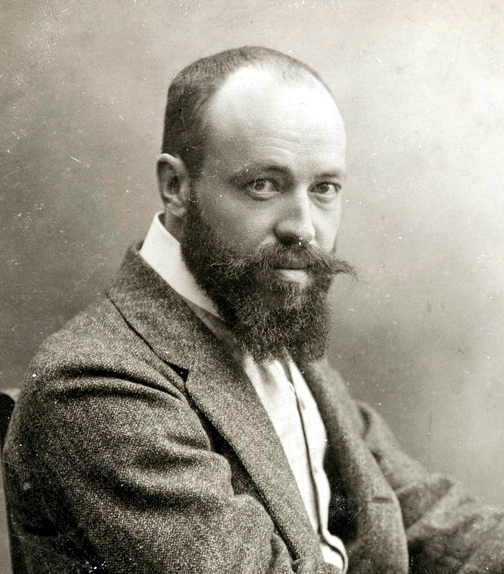 Hugo Gerhard Simberg was a Finnish symbolist painter and graphic artist.
Simberg was born on 24 June 1873, at Hamina (original Swedish Fredrikshamn), the son of Colonel Nicolai Simberg and Ebba Matilda Simberg (born Widenius). In 1891, at the age of 18, he enrolled at the Drawing School of the Viipuri Friends of Art, and he also studied at the Drawing School of the Finnish Art Society from 1893 to 1895, but in 1895 he decided to become the private pupil of Akseli Gallen-Kallela at his wilderness studio Kalela in Ruovesi. He studied under Gallen-Kallela for three periods between 1895 and 1897.
In 1896 Simberg went to London, and in 1897 to Paris and Italy. During these years he exhibited several works at the Finnish Artists' autumn exhibitions, including Autumn, Frost, The Devil Playing and Aunt Alexandra (1898), which were well received. Critical success led to his being made a member of the Finnish Art Association and to his being appointed to teach at the Drawing School of the Viipuri Friends of Art.
In 1904 he was commissioned to decorate the interior of St John's church in Tampere (now Tampere Cathedral), a project which he carried out with Magnus Enckell between 1904 and 1906. At the turn of the year 1907-08 he made a short visit to the United States. He also designed the UPM-Kymmene logo, the Griffon (1899).