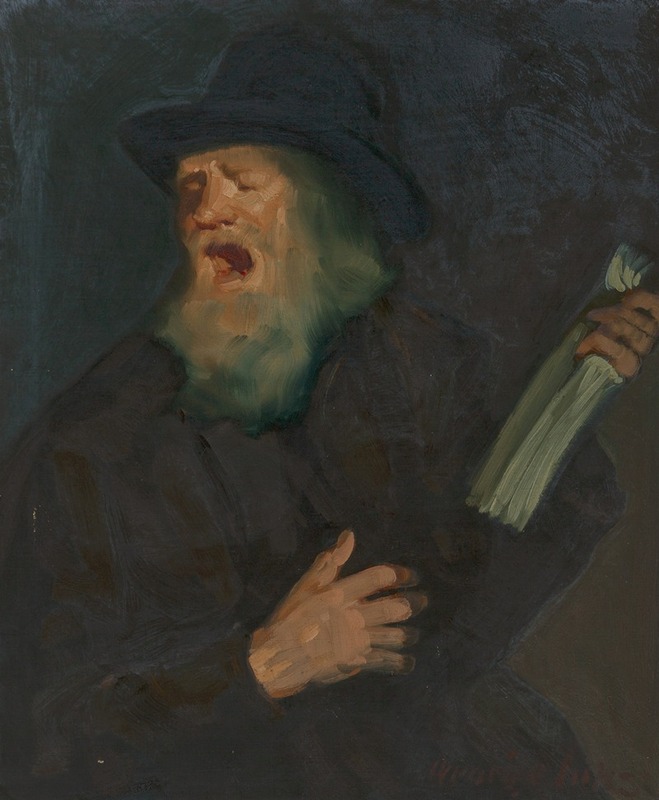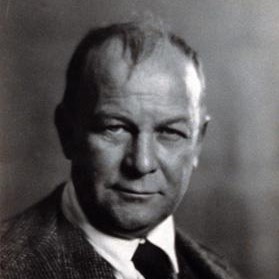 George Benjamin Luks was an American realist artist, painter, comics artist and illustrator. His vigorously painted genre paintings of urban subjects are examples of the Ashcan School of American art.
Luks was born in Williamsport, Pennsylvania, to Central European immigrants.[clarification needed] His father was a physician/apothecary and his mother was an amateur painter and musician. The Luks family eventually moved to Pottsville, in southern Pennsylvania, near the coal fields. In this setting, he learned at a young age about poverty and compassion as he observed his parents helping the coal miners' families.
Luks began his working life in vaudeville. He and his younger brother played the Pennsylvania and New Jersey vaudeville circuit in the early 1880s while still in their teens. He left performing when he decided to pursue a career as an artist. Luks knew from a young age that he wanted to be an artist and studied briefly at the Pennsylvania Academy of the Fine Arts before he traveled to Europe, where he attended several art schools and studied the Old Masters. (He became a particular admirer of Spanish and Dutch painting, especially the work of Velazquez and Frans Hals.) Manet's energy and technique also appealed to Luks. Later he went to Düsseldorf, where he lived with a distant relative, allegedly a retired lion-tamer, and took classes at the Düsseldorf School of Art. He eventually abandoned Düsseldorf for the more stimulating spheres of London and Paris. In 1893, he returned to Philadelphia, where he eventually found work as an illustrator for the Philadelphia Press.
In 1896, Luks moved to New York City and began work as an artist for Joseph Pulitzer's New York World, where one of his assignments was to draw the popular Hogan's Alley comic-strip series. Luks began drawing the Yellow Kid after its creator, Richard F. Outcault, departed the World for W. R. Hearst's New York Journal. During his time as an illustrator there, he lived with William Glackens.
Along with Everett Shinn and Robert Henri, Glackens encouraged Luks to spend more time on his serious painting. What ensued were several productive years in which Luks painted some of the most vigorous examples of what would be called "Ashcan art."
Luks was found dead in a doorway by a policeman in the early morning hours of October 29, 1933, following a bar-room brawl. Ira Glackens, the son of William Glackens, wrote about Luks's death that, contrary to the newspaper account stating that the painter had succumbed on his way to paint the dawn sky, he had been beaten to death in an altercation with one of the other customers at a nearby bar.